Office 365 means business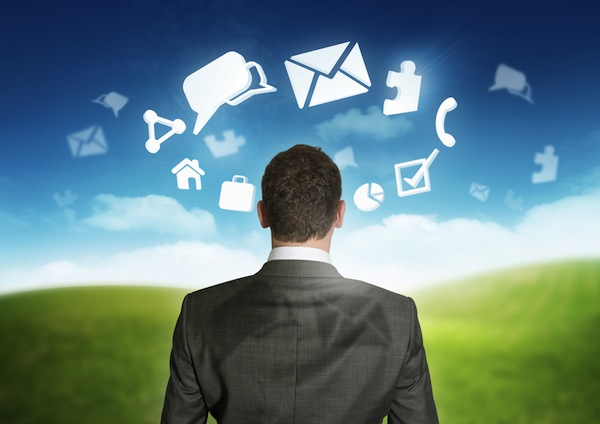 Today Microsoft reminded rank-and-file customers that the productivity suite cloud isn't just an option for consumers. New Office 365 SKUs are now available, bringing the focus back to businesses. Kurt Delbene made the announcement, claiming that "Microsoft's most complete Office cloud service to date has new features and offerings tailored to the needs and budgets of small, medium-size and large organizations".
The updates start with Office 365 ProPlus. This is surprisingly similar to the new home version. It includes Word, Excel, PowerPoint, OneNote, Outlook, Publisher, and Access, though adds InfoPath, which is an app designed for creating, distributing, filling and submitting electronic forms, and Lync. Like its consumer brethren, ProPlus can be used on up to five devices. However, Delbene points out that "IT departments also get the controls they need, including the ability to run Office 365 ProPlus side-by-side with other versions of Office and tools to streamline and manage updates for their users". This will be available as a standalone offering for $144 per user for an annual subscription.
Next up is Office 365 Midsize Business, which targets businesses with anywhere from 10 to 250 employees. In addition to the ProPlus features, this one provides access to online versions of Exchange Lync and SharePoint, along with what Microsoft describes as "simplified IT tools they need to maintain control while reducing complexity. Active Directory integration, a Web-based administration console and business-hours phone support are also included". Pricing for this model is set at $15 per user, per month or $180 per user annually if businesses prefer to go that route.
Finally, there is Office 365 Small Business Premium. This is for the organization that employs 10 people or less. Besides all of the traditional Office apps, it includes business-grade email, shared calendars, website tools and HD videoconferencing capability. Pricing for this level of service comes in at $12.50 per user, per month or $150 per user, per year.
Debene states: "With today's general availability of Office 365 for all businesses, the new Office is now fully available to businesses, academic institutions and consumers". But he makes an off-hand, dig against Google Apps: "This release unlocks new scenarios and delivers capabilities that far surpass anything available in browser-only solutions".
For many businesses, browser-based solution might just be enough. For example, Google Apps for Business is $5 per user per month. There is no desktop software, but how many people work disconnected these days? That option includes 25GB email storage and 5GB Google Drive per user, plus calendar, contacts and chat, among other features. A $10 per-user, per-month option adds data archiving and discovery.
Google's solution costs considerably less -- $70 versus $150 for Small Business Premium -- but does it offer more? The answer as much as anything depends on how much more value Office 365 subscribers see in having the productivity suite running on their PCs and that of using a more familiar and tested product. Other benefits, like anytime, anywhere, on-anything access, are similar for Google and Microsoft cloud suites.
Microsoft recently scored some big wins, bringing its Office 365 platform to governments like the city of Chicago, as well as institutions and non-profit organizations.
Photo Credits: James Thew/Shutterstock