Samsung unveils the first teaser trailer for Galaxy S IV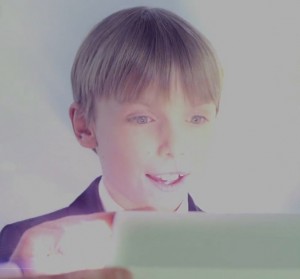 Samsung is set to launch its flagship Galaxy S IV smartphone in New York as part of the Samsung Unpacked event on March 14. In order to start building some hype (not that the successor to the world's best smartphone needs it), the South Korean corporation has unveiled the first in a series of teaser trailers.
The advert introduces us to Jeremy Maxwell, a young child given the task of looking after a cardboard box with Un Packed on the side. In the teaser he is briefly shown the contents of the container, of which we see nothing, aside from the fact that whatever is inside glows very brightly (as someone says on YouTube, "it seems that inside the box there's a photocopier"), and then takes it home with him.
The teaser gives away nothing about the device, but then it is a teaser, so that's to be expected. As the series of adverts unfolds, no doubt we'll get a few clues as to what delights the grand unveiling will hold.
Although very little is known about the Galaxy S IV, it's a major launch for Samsung and perfectly timed for the South Korean firm which is currently on a high after having had the amount of money it was due to pay arch rival Apple for patent infringement slashed by 40 percent.