Check your network details with NirSoft's NetworkInterfacesView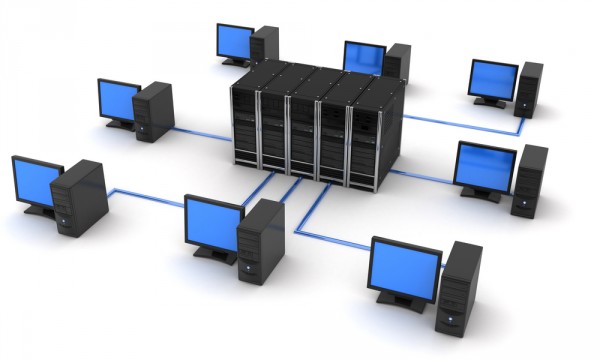 When you're troubleshooting a network problem then it often makes sense to take a look at your network adapters, and all their associated details. But Windows doesn't make this nearly as easy as it should. The information is available, but very fragmented, so you'll probably have to browse various Control Panel applets and run a few command line tools to get the details you need.
Fortunately there now an easier way, though, in the shape of a new tool from NirSoft, NetworkInterfacesView.
Just launch the program and it immediately list all your network interfaces, both active and inactive, along with all their basic details: the device and connection name, IP address, default gateway, name servers and MAC address.("USB\VID_050D&PID_2103\00E04C000001" is a typical example) but can still provide helpful information. Physical adapters built into your PC will probably begin with PCI\; removable USB adapters start with USB\, while virtual (software-based) interfaces typically begin ROOT\.
There are also details like the adapter's DHCP server (if appropriate), interface GUID and MTU value.
And the program also includes interesting items such as "Registry Time", which presumably relates to the time when an interface Registry key was last written or modified. Although as we're not sure which keys, or what might cause these to be written or modified, this information is tricky to interpret.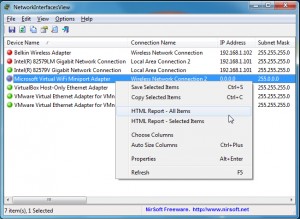 That's just the start, though. NetworkInterfacesView also provides an Instance ID, which looks cryptic Still, even without these extras, NetworkInterfacesView does provide a great deal of data which could be very helpful when you're troubleshooting network issues. As usual with NirSoft tools, these details can be exported as a report for analysis later. And the program itself is a tiny (56KB) portable executable which should run on any edition of Windows, from 2000 through to 8 (and both 32 and 64-bit).
Photo credit: Vladru/shutterstock