CyanogenMod 10.1 M2 -- second monthly release -- is available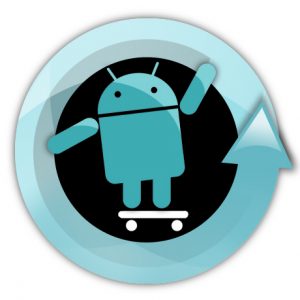 We've had to wait a tad longer than expected, but it's finally here. The team behind the popular custom Android distribution CyanogenMod unveiled the second monthly release based on Android 4.2 Jelly Bean, more than a month after the last build.
Like it usually happens with monthly builds, with CyanogenMod 10.1 M2 the focus is on stability improvements rather than introducing numerous new features that have yet to pass rigorous testing. As a result some of the latest features found in nightly builds may be left behind for future monthly releases in order to provide a custom Android distribution suited for daily-driver use.
Furthermore, the team behind the project has not rushed into supporting all possible devices, only making CyanogenMod 10.1 M2, which is now based on Android 4.2.2 Jelly Bean, available for a select number of smartphones and tablets.
The second monthly build currently supports the Google Nexus lineup (Nexus S, Galaxy Nexus, Nexus 7 including the HSPA+ variant, Nexus 4, Nexus 10 as well as the now-forgotten Nexus Q), the US variants of the Samsung Galaxy S III (codename "d2att", "d2cri", "d2mtr", "d2spr", "d2tmo", "d2vzw"), the Samsung Galaxy S (codename "captivatemtd", "epicmtd", "galaxysmtd" and "galaxysbmtd"), the Samsung Galaxy Note (codename "quincytmo" and "quincyatt") the Samsung Galaxy Tab 2 7.0 (versions P3100 and P3110), the Samsung Galaxy Tab 10.1 (versions P5100 and P5110), as well as other devices such as the Acer Iconia A700, the HTC One S (codename "ville") and the HTC One X (codename "evita").
The team behind the project has also announced that bug reports for nightly builds "will get summarily dismissed". The same measure does not, however, apply to monthly releases, for which submitting bug reports is still encouraged and welcomed.
In the upcoming period CyanogenMod 10.1 M2 will be available for the Amazon Kindle Fire, recently-supported Motorola devices, and the Samsung Galaxy R when "they are ready".
The CyanogenMod 10.1 M2 builds can be downloaded from the CyanogenMod downloads page.