Samsung is the new Apple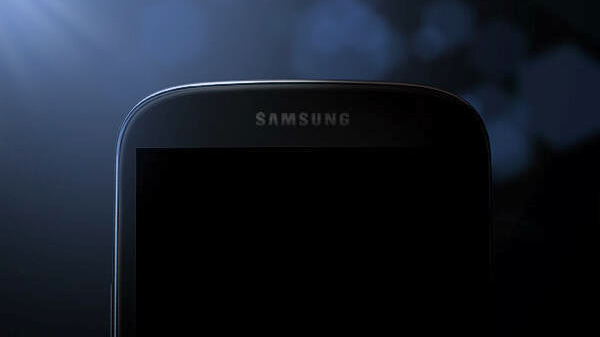 One measure of any brand's success is how much people talk about it. By that reckoning, Apple's star is fallen, while Samsung's rises. Consider the amount of rumors the past month or so about Galaxy S IV, which launches this week, and contrast that against near silence about anything Apple. Turn back the clock a year and you'll see modest buzz about the S3 but ongoing Apple rumors that stole the thunder from the Consumer Electronics Show, Mobile World Congress and just about every single new mobile product launch. (Yet this year, Apple efforts to overshadow CES failed.)
Then there was the noise, noise, noise from Apple's patent lawsuit against Samsung, which hundreds of bloggers and journalists used to repeatedly label the South Korean company the world's worst worrisome copycat. In the end Samsung's image is no worse for wear, while Apple rumors wear thin. The most prominent recent one is about a watch. For the wrist? What Citigroup analyst Oliver Chen calls a $6 billion business for Apple. Let me make that clear, because shorthand lacks the impact: $6,000,000,000! That's more than iPod generated in fiscal 2012 ($5.6 billion). Yeah, right.
Big Brand Bust-out
Suddenly Samsung is the cool kid in town, and that's no small turnaround. Because Apple enjoyed a long rumor run, going back to the mid-Noughties and increasing after iPhone launched in 2007 and intensifying from late 2009. But since shares started shallowing late last year, Apple talk turned from innovations to lack of them. Meanwhile, Samsung benefited from some smart marketing supporting Galaxy S III's launch, such that brand perception rose as high as Apple's in early October, according to YouGov BrandIndex.
For all 2012, while Apple ranks higher (number 3) in the U.S. Telecoms & Technology "Top Buzz" category, Samsung is first among the "Top Buzz Improvers". In the United Kingdom, Samsung moved into the top 10 for both segments across all brand categories.
According to YouGov BrandIndex: "Samsung's Buzz score took a serious tumble in August when a US court ordered it to pay Apple $1bn in damages for infringing intellectual property, but it made an impressive recovery and by November had surpassed pre-verdict levels".
In France, Samsung is #3 in the Top Buzz segment, while Apple ranks fifth. The branding firm doesn't release data for South Korea, where presumably Samsung is highly-regarded.
Elsewhere, Brand Finance's 2013 list of the top-500 global brands puts Apple as leader, but Samsung rose four spots to take second place from Google.
Soaring Sales Share
Meanwhile, Samsung commands global sales lead over Apple. Samsung sold more than twice as many cell phones in fourth quarter than Apple -- 107 million to 43.5 million, respectively, according to Gartner. For all 2012, the South Korean company sold nearly three times as many handsets as its American rival (385 million to 130 million). In the crucial market for smartphones, which accounted for about 45 percent of all mobile sales during Q4, Apple's market share fell to 20.9 percent from 23.6 percent year over year. Samsung soared from 51.3 percent to 69.7 percent. Sales success says much about a brand's popularity and growth -- the latter because of increased exposure from the logo and advertising.
On the latter, Samsung marketing is aggressive and creative, particularly anchored by "The Next Big Thing" campaign -- famous for ridiculing people who wait outside Apple Stores for new iPhones. More recently, leaks and teasers for Galaxy S IV generate heaps of blogs, stories and social shares across the web. Samsung viral efforts aren't new, they're just now succeeding, which again says much about brand perception.
Something else: In a break from form, Samsung will launch Galaxy S IV here in the United States. Rather than typical kick-off on home turf and roll out to many other countries first, Samsung's mobile unveils on Apple's home turf. Even a year ago, the electronics giant wouldn't have been so bold, and for good reason: Until recently American analysts, bloggers and journalists wagged their keyboards for Apple.
Samsung Switchers Sing
But sentiments have changed. They say March can come in like a lamb or lion (good weather or storm). Mac journalist Andy Ihnatko started the month off with a storm by explaining why he switched from iPhone to Galaxy S III -- in three parts. Days earlier, Guy Kawasaki, another Android convert and man responsible for building Apple's guerrilla marketing contingent, started working for Motorola as chief evangelist.
All in all there is a key undercurrent: Samsung gets the kind of rumor attention and buzz that not long ago Apple almost exclusively commanded -- and if you read tech anything anywhere, gadget geeks have heart palpitations anticipating Samsung innovations. All while high-profile techies flip iPhone for Android and lead others to follow. To recap:
Rumors about Galaxy S IV are everywhere; Apple's camp is silent.
Samsung brand awareness rises, despite damage done by Apple patent suite.
Samsung smartphones sales rise -- 18 points year over year -- while iPhone fall.
Samsung marketing is super aggressive and successful, which once described Apple adverts.
Galaxy S III proved to be a hugely-innovative handset and geeks clamor in anticipation for the S4.
What a difference a year makes.