Clean Master frees up space and resources on your Android device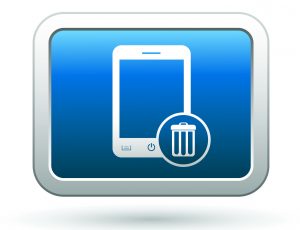 Piriform's CCleaner is on its way to Android smartphones, but there are powerful all-in-one cleaning apps already available on Google Play, such as Clean Master.
The app, which has just received an update, can clean the cache, removing unused files, residual files, and clear search history. The app can also kill running tasks to free up more RAM, and let you uninstall any apps you rarely (if ever) use.
The main screen shows how much space -- used and free -- you have on your SD card and in your device's on board storage. From here you can also access the History cleaner, Privacy cleaner, Tasks, and App Manager options.
Tap on History and you can view and clear the cache contents (which includes content stored by the likes of Gmail, Facebook, and your web browser). Some items can be selected and cleaned individually, but most can't. You can also select and remove individual residual files, such as temporary files and very large items, like video clips (make sure you back these up before deleting of course).
The Privacy section lets you clear individual SMS/MMS conversations and messages, as well as call logs, search history, and content from Gmail, Facebook, YouTube, Google+ and your browser.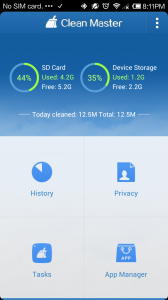 The Task option lets you add a list of tasks and stop and clean any of them, while the App Manager lets you uninstall or backup your apps.
The new version adds two extra features which can be accessed through Settings on the front screen. There's a Scheduled Cache Cleaner which lets you set a reminder and specify a frequency (clean every day, every three days, every week, or every 15 days), and cache size target (50MB, 100MB, 300MB, 500MB). The Auto Kill option will clean background tasks automatically and go to work when your device is idle (when the screen is off).
If a tidy Android device, with the maximum free space and minimum  clutter is important to you, Clean Master is definitely worth an install, especially as it's free and doesn't come with any annoying adverts.
Photo Credit:  ARNICA/Shutterstock