HERE Drive Beta disappears from the Nokia Collection on Windows Phone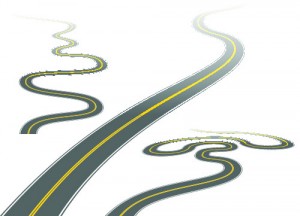 HERE Drive Beta, Nokia's navigation app for Windows Phone, is currently nowhere to be found inside the company's exclusive app collection for Lumia devices. A number of users report that the problem occurs both for new smartphones or after factory resetting another. HERE Drive Beta is missing, despite the app being previously available.
I can attest to that latter scenario after performing a factory reset yesterday on my Lumia 920. Heading to the Store to install the app (practically to update Nokia Drive to HERE Drive Beta) now results in very-cryptic error code, 805a0194, whereas performing a manual search lists HERE Maps instead, among other results.
Moments before displaying the error code, inside the Store the app listed my device, location or settings as being incompatible. After a couple of searches and going through some recommended steps, the same error persists less than a day following the software reset. Scanning the QR (Quick Response) codes for HERE apps indeed provides a link to HERE Drive Beta on the Store, but users still cannot install or update the corresponding software.
On Nokia Discussions, the manufacturer's forum, user guestlumia822 describes the problem as following: "Just received a new Lumia 822 that has Nokia Drive. When I open Nokia Drive I receive the landing page that sends me to the marketplace to download HERE Drive Beta. However, I get the 805a0194 error in the marketplace and it will not download. I do have the ability to download other apps including Nokia apps".
Similarly, madapo confirms the behavior after restoring the device to its factory default. The user says: "Same problem here. I have resetted my Lumia 920 three times and HERE Drive cannot be installed anymore".
The issue affects users worldwide, from the United States, Malaysia, Slovenia as well as other regions.
Photo Credit: SkillUp/Shutterstock