Nokia brings the new Here apps -- Drive Beta, Maps and Transit -- to other Windows Phone 8 devices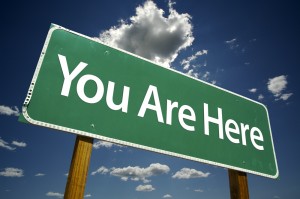 Nokia's augmented reality, map and navigation apps for Windows Phone just went through a name change, and now bear the HERE branding. As interesting as that may sound (which it doesn't, really) there is an even bigger announcement. HERE Drive Beta, HERE Maps and HERE Transit, which were formerly exclusive to Nokia devices, are now available for "any Windows Phone 8 smartphone".
Well, not for any Windows Phone 8 smartphone -- the three apps are only available for users in Canada, France, Germany, Italy, Mexico, Spain, UK and US. That said, I have installed HERE Maps outside of a supported location and it works fine, without any apparent limitation. HERE Drive Beta and HERE Transit report an unsupported location and as a result neither works for me.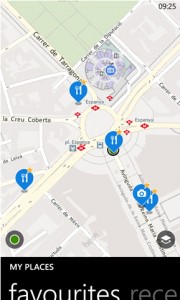 HERE Maps is similar to the built-in Windows Phone 8 Maps application. It uses the Nokia maps and features online and offline services and turn-by-turn navigation, the latter in over 90 countries according to the Finnish manufacturer. Where the two offerings, from Nokia and Microsoft, mostly differ is in nearby locations (Nokia calls them "places") such as hotels, restaurants, pubs (or bars depending on which side of pond you live) and shopping centers to name a few. Where Maps would show no results, HERE Maps provides a generous POI list (Point of Interest) in the close proximity to my location.
HERE Drive Beta features turn-by-turn voice navigation, with support for offline guidance. There is also support for POIs, speed limits and other features. Nokia's maps apps (HERE Drive Beta and HERE Maps) can save maps of entire countries, regions or states (depending on the location) for offline use.
HERE Transit is designed for (let's say) eco folks who want to avoid personal (and modern) transportation (also known as cars) and choose to go down the bus, train, tram or ferry route. The app displays nearby stations and stops as well as departure times. All HERE apps are synced, allowing users to switch between them for the best results.
Moving back to the HERE branding, John Jackson, Research VP, Mobile & Connected Platforms, IDC says that: "These announcements firmly establishes HERE as a horizontal brand and thoughtfully-tiered service offering. It should benefit broad developer communities, generate significant new value for Nokia, and let Nokia retain the ability to differentiate its Lumia products with unique experiences".
With that in mind, his standing appears somewhat influenced by half of the HERE announcement. If Nokia keeps up the pace and continues to reinforce its support for the Windows Phone 8 ecosystem by offering more branded apps to non-Lumias the advantage of owning a Nokia smartphone fades, at least in terms of software.
Currently three out of four HERE branded apps are available for other Windows Phone 8 devices, including HTC's Windows Phone 8X and Windows Phone 8S and Samsung's ATIV S.
HERE Drive Beta, HERE Maps and HERE Transit are available to download from the Windows Phone store.
Photo Credits: Andy Dean Photography/Shutterstock