Nokia Lumia 920 arrived and I'm thrilled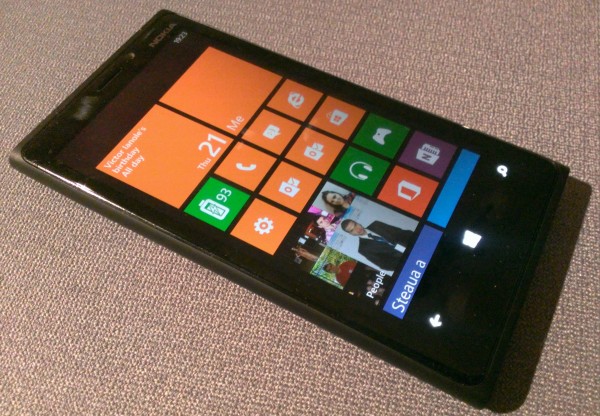 Not even during my time as a child opening up presents from under the Christmas tree have I ever been so thrilled and pleased about a new toy as I am today. Some of you may call me a fool for trying to mend a close-to-broken relationship, but I gave Windows Phone 8 another try and purchased a Nokia Lumia 920. And, oh boy, do I feel like a fool for buying the HTC Windows Phone 8X two months ago.
At its core, the Nokia Lumia 920 is still a Windows Phone 8-based smartphone but the overall experience that exudes from using it is totally different compared to what I am used to. The Lumia is bulkier, heavier and better built than most smartphones on the market today, all while telling a different software story than the Windows Phone 8X, which now feels agricultural. Depending on where your preference lies that may either be a desirable trait or big no-no.
Aesthetics matter, they matter a lot to me because when I pay serious coin to get a device that I will use for a long time to come and especially extended periods of time (calling, browsing, etc.). I want that device to feel special. And the Lumia 920 does feel special. Place it alongside any other smartphone on the market right now, and even in the boring shade of black, this Nokia still stands out.
The button placement, even though still not ideal, is good. The camera, power and volume keys (which have a ceramic finish) are on the right side of the Lumia 920, within reach to make one-handed use possible (unlike the Windows Phone 8X). The polycarbonate shell feels great in the hand and does not creak under pressure.
The display, which comes with the PureMotion HD+ and ClearBlack technology, makes colors pop but for AMOLED fans there may be too much bleeding at high brightness (meaning black is not as deep). There's also more saturation, which makes the display feel closer to AMOLED settings because of the warmer rather than colder color reproduction.
At a first glance the camera is pretty good, although I'm not convinced just by snapping a few pics here and there (my cat loves to pose) and will reserve the final judgement for a in-depth review. Nokia's approach to camera (photo and video) settings is also different and embodies a less-is-more approach by delivering fewer customizable options compared to the software on the Windows Phone 8X, so that's another aspect to consider for customization freaks.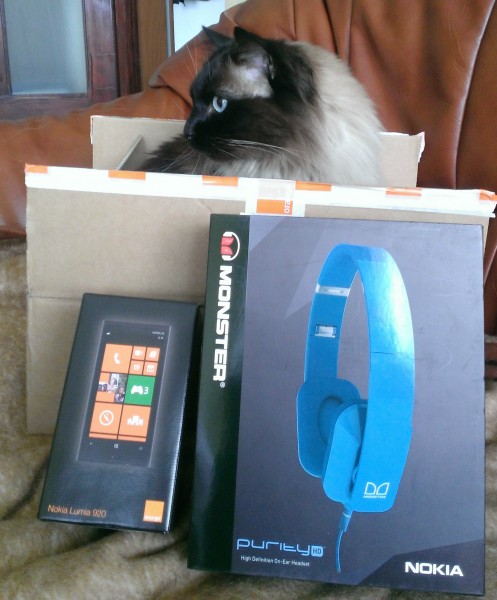 The Nokia collection inside the app store is the opposite of HTC's equivalent. There are 58 apps available from the Finnish manufacturer, whereas the Taiwanese counterpart only offers a freaking six. A simple math calculus reveals a difference of 52 apps between the two. For now, I leave you with these numbers and I will come back to them in a future and more comprehensive story comparing the Windows Phone 8X to the Lumia 920.
There are two things that I'm not a big fan of right now. First is the carrier branding (I ordered the Lumia 920 through a local mobile operator) which even though is subtle, I can't help but notice that it's there. Maybe it's my OCD in keeping things as close to stock as possible, but I want that branding gone. And, second, is that 4G LTE is disabled on my unit likely until Nokia releases an updated firmware to enable the functionality.
I'm convinced that as time goes by and the initial rush and excitement slowly settles down to the normal parameters I shall find more faults to pick with the Lumia 920, but so far I think that it may just be my last smartphone this year. Of course, I also had the same thought a couple of times before and look where I am now.
Photo Credit: Mihaita Bamburic