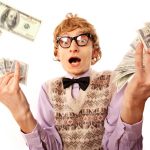 In May 2010, I wrote about Apple's market cap passing top-valued Microsoft; it's only fitting to follow up with an analysis about the unbelievable turnabout that, like the first, marks a changing of technological vanguards. Briefly today, the software and services giant nudged past the stock market's fruit-logo darling. A few minutes after 1 p.m. EST, the pair's respective market caps hovered in the $812 billion range, with Microsoft cresting Apple by about $300 million. By the stock market close, a rally for Apple put distance from its rival: $828.64 billion to $817.29 billion, respectively (Bloomberg says $822.9 billion, BTW). Consider this: As recently as October, Apple's valuation touched $1.1 trillion. But since the company announced arguably record fiscal fourth-quarter earnings on November 1st, investors have punished shares, which currently are down about 21 percent.
Apple has long been a perception stock, even when under the tutelage of CEO Tim Cook company fundamentals deserved recognition. But perhaps Wall Street finally realizes the problem of iPhone accounting for too much of total revenues at a time when smartphone saturation saps sales and Apple pushes up selling prices to retain margins. More significantly: Apple has adopted a policy of fiscal corporate secrecy by stepping away from a longstanding accounting metric. I started writing news stories about the fruit-logo company in late 1999. Every earnings report, Apple disclosed number of units shipped for products contributing significantly to the bottom line. No more. Given current market dynamics, everyone should ask: What is Cook and his leadership team trying to hide?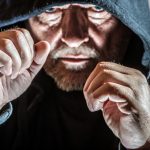 To celebrate the launch of Apple's new 10.5-inch iPad Pro, I ordered Pixel C, which arrived three days ago. Worst case, the tablet can be returned for refund during the buyer's remorse period; there ain't any regrets so far—just the opposite. To my pleasant surprise, the tab is much more enjoyable than I remember, because Nougat is so pretty, efficient, and buttery smooth than was Marshmallow on the device. The screen scorches any available iPad, Pro or otherwise, and the performance is shockingly nimble. My Pixel C shipped with Android 7.1.1 and quickly updated to 7.1.2. I will soon install Android O; Google released Developer Preview 3 yesterday.
There's a certain insanity to the purchase, which I am sure flaming commenters will just love. I reviewed Google's Android slate 15 months ago; that makes the thang ancient as measured in computing years. But Big G still sells the tab, and there must be a reason, right? I got another because a college student took possession of my first Pixel C in early 2016. With keyboard cover, the tablet makes a helluva handy carry-along on campus.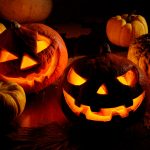 That's the question to ask if you're considering ordering the new MacBook Pro unveiled last week or wondering whether or not to cancel an already placed purchase before it ships. For fervent fanboys who drink Apple Kool-Aid like water, "treat" can be the only answer. But for the thinking public, the response depends on several factors, such as budget and whether or not buyers believe that the fruit-logo company advocates a rational design ethic.
Let's start with the latter. Apple is finger-obsessed and has been since before the first Mac shipped, as I explained in March 2010 post: "What 1984 Macintosh marketing reveals about iPad". The company lags behind Google getting to the next user interface, which is more contextual and immediately responsive: Voice, meaning touchless interaction, rather than touch, supported by artificial intelligence. By contrast, Apple isn't ready to abandon the finger-first motif, as Touch Bar makes so obviously apparent.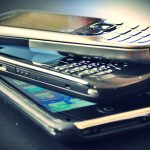 Washington Post reporter Hayley Tsukayama asks, following up on a commentary by software developer Marco Arment: "Is Apple really at the risk of becoming BlackBerry?". The answer absolutely is No. But the concept is right. The fruit-logo company's dire straight is much more profoundly catastrophic. The risk is becoming Nokia, and the path to that destination is already well-trodden.
Arment calls BlackBerry "king of smartphones", referring to its market position before Apple released iPhone nine years ago in June. The description is apt enough. "BlackBerry's success came to an end not because RIM started releasing worse smartphones, but because the new job of the smartphone shifted almost entirely outside of their capabilities, and it was too late to catch up", he asserts. But smartphones were a niche category in 2007, so insignificant that analyst firms lumped the devices together with PDAs. iPhone's disruption was far, far greater—Nokia lost its perennial global handset lead; for many of the reasons Arment identifies. Nokia, and not BlackBerry, is the metaphor, and it is frighteningly foreshadowing.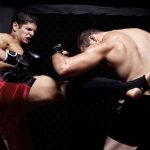 Depending on the day, Apple or Alphabet is the world's most valuable company as measured by market cap, and both manage the two dominant computing platforms used anywhere: iOS/OS X and Android/Chrome OS, respectively. As I write, Alphabet-subsidiary Google holds its annual developer conference. Apple's event starts June 13.
During the opening keynote, Google CEO Sundar Pichai frames the conference and the company's direction by rightly focusing on two fundamentally future-forward concepts: Voice and context. Google gets what Apple likely won't present to its developers, and we'll know next month. But based on product priority to date, the fruit-logo company is unlikely to match its rival's commitment to the next user interface.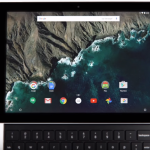 Today, Google started selling its first homegrown tablet, Pixel C. You can buy one directly from the company—until they sell out! Google typically struggles stocking new devices, like Nexus smartphones and the Chromebook Pixel. On November 30th, I asked: "Where is Pixel C?", which was promised to arrive before the holidays. Now we know.
I hope to have the 10.2-inch tablet in possession within a few days and will subsequently post first-impression and full reviews. If you can't wait for that, and shouldn't, larger tech news sites already have their takes online. Search for the name, and you will find them. Don't wait on me, if you're thinking about one for Christmas!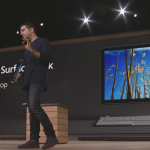 That grinding against wood and dirt you hear is the sound of Steve Jobs rolling over in his grave. Microsoft is back! And badass! Today's Surface event in New York City outclasses Apple by every measure that matters: Aspiration, innovation, presentation, and promotional marketing. Microsoft proves that it can build end-to-end solutions—hardware, software, and services—as good as, and better than, the company cofounded by Jobs. Even more importantly: Present the new wares well. Today's event was exceptional.
But there is a shadow looming in the brightness that will matter to some Microsoft customers and not to others: Cost. Surface Book, for all its seeming greatness, is a budget-busting laptop for the majority of potential buyers. The low-cost config, at $1,499, comes with 6th-gen Intel Core i5 processor, 8GB RAM, and 128GB storage. To get the discreet graphics demoed today, with i7 chip, 8GB memory, and 256 SSD, you will spend $2,099. Doubling RAM and storage raises the price to $2,699.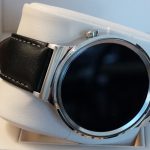 If you are thinking about buying a new iPhone to get Apple Watch, reconsider. Hard. There's a new Android Wear timepiece that is just as stylish, if not more, but costs much less. If Huawei Watch isn't the Apple Watch killer, it foreshadows what could be.
For the comparison today, my quick review focuses on the two smartwatches that I purchased, with which materials and attractive designs are most similar (other than their shapes—squairsh vs circular). To reiterate: I paid for both devices. Neither manufacturer sent a loaner for review. The one came from Apple Store and the other from Amazon.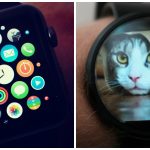 This week, I had opportunity to use Apple Watch, making it third of the modern smart variety that I have experienced (the others being LG Urbane and Moto 360). The differences between the platforms are quite startling and worth highlighting. They begin with diverging design ethics derived from the fruit-logo company's app-centric heritage and Google's place in the cloud.
For people who use either Android handset or iPhone, existing device really determines what watch platform you choose, if any—that is for now. Down the path you go. But where it leads is somewhere else, not the same destination. One platform is more responsive to you in varying contextual situations. The other requires more direct interaction, but gives other benefits.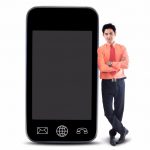 I love my Nexus 6. This morning, while waking to the rush of caffeine from steaming coffee, I read headlines on the device. "I'm Phed Up With Phablets: They're too big to prevail" caught my attention. The short commentary, by Brian Rubin for ReadWrite, rails against the bigger-is-better-smartphone trend. Screen on my cellular is massive: 6 inches, and I forever promised myself to never use a phone so large -- until I did and converted. Much as I enjoy using the N6, for which I can still manage many operations one-handed, smaller would be my preference. Perhaps yours, too.
Here at BetaNews, we first raised doubts about ever-expanding screens four years ago. I still remember the discussion about the story, and more importantly the headline, before Ed Oswald wrote "Is that the Samsung Galaxy S II in your pocket, or are you just happy to see me?" In 2015, what seemed large then -- a 4.3-inch screen -- is puny. Even iPhones are bigger. Rubin rightly raises alarm about choice: "The real problem isn't so much that there are too many phablets, but that there aren't enough non-phablets these days -- at least none that are truly interesting".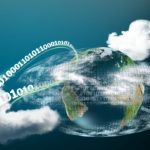 Late yesterday I posted my review of Chromebook Pixel LS, which Google released in early March. The write-up is purposely rah-rah to impose the importance of embracing contextual cloud computing and to shakeup preconceptions about Macs being the tools of the creative elite. I also call "dumb" developers who may receive free Pixels during Google I/O later this month only to then sell them online.
One reader comment, from SmallSherm caught my attention, for accusing me of calling him (or her) stupid and for insulting other readers. After writing my response, I wondered how few people would ever see the interaction, which I regard as being quite valuable. So in the interest of fostering further discussion, I present our two comments for your Tuesday thought train.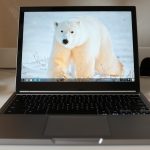 Mark the date with an alarm. Around May 28, 2015, sellers likely will fill eBay and Craigslist with spanking new Chromebook Pixels, available for bargain prices—if anything less than $999 or $1,299 could be considered a deal. Google's developer conference commences that day, when I expect many attendees will receive and quickly dispatch shiny, new laptops. Big G gave away the pricey Pixel two years ago, and it's good guess will do so again. Smart developers will keep the machines; many will not. Dumb move, but who am I to judge, eh? Pixel rests at the precipice of future computing, for those open-minded enough to welcome it. They are few.
If you are among those who get the Chromebook concept, who thinks about purchasing the laptop, but waffles indecision, watch for short-term selling prices that could meet what your sensibilities and spending budget can tolerate. It's good background for me to finally review the higher-end of the two costliest Chromebook configurations. My primer can help you decide whether or not to bother, either for full price now or for the chance of less later. Why wait? I wouldn't and didn't. I received my Pixel in March, on Friday the 13th, ordered two days earlier from Google. I use no other computer. It's more than my primary PC and could be yours, too.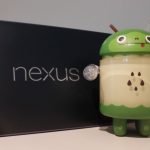 When isn't a cell phone too big? The Motorola-made, Google-branded phablet answers that question for me, and may very well for you. From Samsung's introduction of the original Note, I scoffed at large-screen smartphones—and, honestly, the seemingly stereotypical gadget geeks using them. But big is better, and my arrogant attitude about phablets and the people buying them was unwarranted.
Simply stated: Nexus 6 is the best handset I have ever used. The experience is so fresh and delightful, the emotional reaction reminds of using the original iPhone that I purchased on launch day in June 2007. N6 shatters my negative preconception about phablets, particularly unwieldiness when used daily. That said, I made some lifestyle changes, including choice of clothing, to accommodate the mobile's massive size.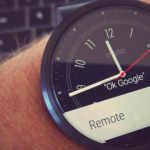 Over the holiday weekend, I started using the Moto 360, which user experience is way better than anticipated. For all the nutcases calling Apple Watch innovative and revolutionary—without there even being a device for them to test—Android Wear is, ah, timely. Google gives great utility that will be difficult for the fruit-logo company to match. Reasons are simple: Context, search, sync, UI design, and Google Now.
I resisted the smartwatch concept for having been there before. Few of the gadget geeks gushing about wearables are old enough to remember Microsoft SPOT. Mid-last decade, the company partnered with real watchmakers (Fossil, Suunto, and Swatch); the devices were as much jewelry as functional timepieces; FM radio delivered appointments, news, weather, and other alerts independent of cell phones; and battery life lasted three days or more (which wasn't enough). By these measures, SPOT watches were so much more and still failed. Hence, these are reasons why in past analyses I called the decade-later attempt dumb. But I was wrong.

Three weeks ago I asked "What tech changed your life in 2014?" You answered here and on Google+. As the new year starts, I wonder what will make all our lives better. Apple Watch? I doubt it. Shake me awake from the nightmare if the wearable isn't the most successful flop of 2015. Windows 10? Skipping nine is a good sign, but is giving users more of what they don't want to let go life changing? Eh, no.
At the precipice of looking ahead, this is a last look behind. Once Consumer Electronics Show leaks and early announcements rush the InterWebs, all eyes will turn forward -- blind to what many people have, focusing on what they want instead. That's because "aspiration" is the defining word of the technology era, and the promise if you buy newfangled This or That your life will be better for it. Sometimes the promise is true, but too often not, which is why I asked the important question three weeks ago.