LG's Optimus G Pro lands in Japan at NTT DOCOMO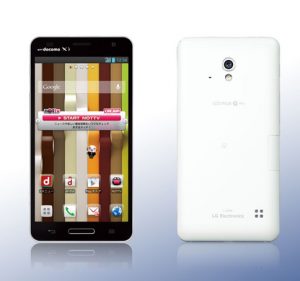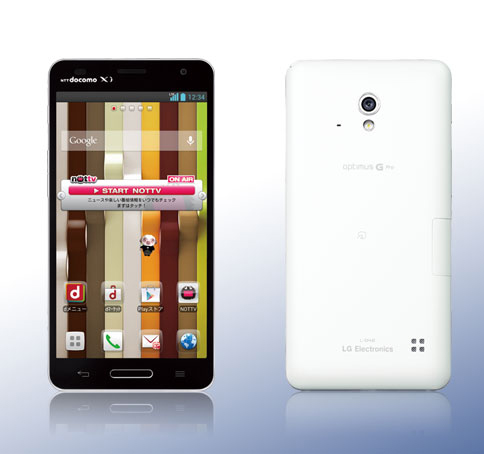 On Thursday, LG announced that the Optimus G Pro, the company's Android flagship smartphone, is now available at Japanese carrier NTT DOCOMO. In mid-January, NTT DOCOMO was the first to reveal the handset, a number of important specifications and its release date -- April 2013.
Unlike its international sibling which sports a 5.5-inch panel, the NTT DOCOMO variant of the Optimus G Pro comes with a smaller 5.0-inch IPS display. The resolution is the same -- 1080 by 1920 but the density is higher -- 440 ppi (pixels per inch). NTT DOCOMO originally revealed that the Optimus G Pro will ship with a 1.7 GHz quad-core Qualcomm Snapdragon S4 Pro processor, but today LG said that in fact the newer and faster, still Qualcomm-made, 1.7GHz quad-core Snapdragn 600 processor is used instead.
The same processor is used in the HTC One and the Samsung Galaxy S4, albeit with a higher clock frequency for the latter. The Galaxy S4 will also be available with a Samsung-made Exynos 5 Octa processor.
Other specs for the Optimus G Pro include 2GB of RAM; 13 MP back-facing camera; 2.1 MP front-facing camera; 32GB of internal storage; microSD card slot and a 3,000 mAh non-removable battery. The Optimus G Pro ships with Android 4.1.2 Jelly Bean. Dimensions come in at 139 x 70 x 9.9 mm.