Live! from! Yahoo! it's! Saturday! Night!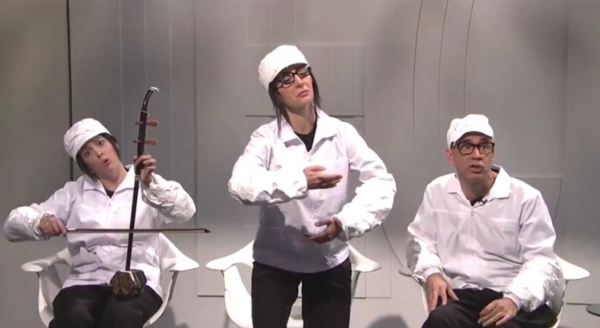 So, is Yahoo trying to become a media company again? It's question to ask as former Googler and current CEO Marissa Mayer snags an exclusive distribution deal for Saturday Night Live. Late last night, Mayer announced the agreement, with Broadway Video, which starts September 1.
"The partnership gives Yahoo users exclusive access to the entire 38-year archive of SNL content as well as clips from the current season", Mayer says. However, current season, which will be 2013-14 when the deal begins, will be "non-exclusive".
Mayer is Yahoo's eighth CEO, and she bears the burden of trying to reinvent one of the oldest and iconic dot-coms. During the Noughties, Terry Semel turned the Internet services giant into a media company, direction a string of successors tried to change. Carol Bartz, who was unceremoniously fired by phone in September 2009, took a hatchet to Yahoo, cutting services, pulling back media emphasis and creating an identity crisis inside and outside the company. Despite Bartz's heavy hand, Yahoo's brand remained surprisingly resilient, though tarnished.
Mayer stepped into the executive office in July 2012. Google employee #20 promised to be the CEO who would when so many others couldn't. In her short time at the helm, Yahoo is more focused, its brand reviving and the stock price rising. Since August 31 through market close yesterday, Yahoo's share price is up 69 percent.
Yahoo is on a buying spree, this year acquiring Alike, Snip.it and Summly. In December, photo-sharing site Flickr, which had long languished, got a major makeover.