Amy Hood replaces Peter Klein as Microsoft CFO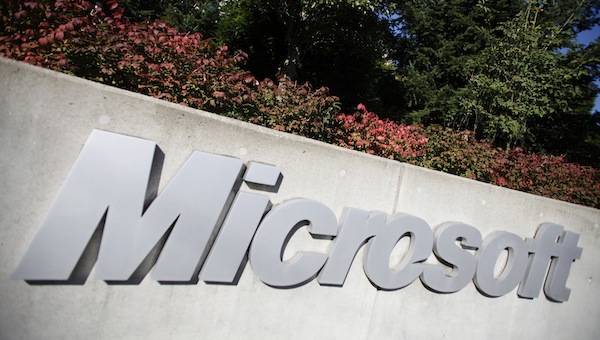 During last month's fiscal third quarter 2013 earnings call, Microsoft revealed that Peter Klein would step down as chief financial officer. Today, the company announced his replacement: Amy Hood, who currently is CFO of the Business division. She assumed that role in January 2010.
CEO Steve Ballmer describes Hood as an "instrumental leader" who helped "lead the transition to services with Office 365" and to bring strong financial results.
"I'm excited to step into this role and look forward to working closely again with our investors and shareholders", she says. "Peter has built a world-class finance team, and I am set up well to continue the company's strong discipline around costs and focus on driving shareholder value".
Hood assumes the CFO position, effective immediately. However, Klein will remain at Microsoft through the end of June, which is the close of the fiscal year.
Proven Record
Microsoft currently operates five product groups, with Business being most successful. For example, the division generated $6.32 billion in revenue and $4.1 billion profit during fiscal Q3. Business brings in more sales than any other Microsoft division, even Windows. The point: Being CFO there is no less than many independent companies.
During her tenure, Hood played pivotal roles in two big Business division acquisitions: Skype (May 2010; $8.5 billion) and Yammer (June 2010; $1.2 billion) -- skills, among others, she will need in her new role.
Microsoft also rolled out Office 365 on Hood's watch. From a financial perspective, the subscription service risks much, while promising great rewards. Already about 60 percent of Business division revenue comes from annuity licensing contracts, which are like subscriptions in how they're paid for.
Subscribe for Life
The move to the real deal will change how some small businesses acquire the productivity suite and companion server software, while moving the consumer market from discreet purchases every few years to paying Microsoft on regular schedules. Like annuity contracts, subscriptions promise to smooth out the company's revenue and insulate against economic downturns or highs and lows between new product releases.
Subscriptions are the software giant's future. Microsoft's Clint Patterson said as much yesterday: "We think subscription software-as-a-service is the future. The benefits to consumers are huge".
But subscriptions challenge some of the metrics Wall Street analysts typically use to gauge a company's health, and they can mystify smaller investors. Already, Microsoft carries huge sums of "unearned revenue" on the balance sheet related to annuity licenses. Hood inherits responsibility for managing both categories and communicating context to investors.
Great Timing
Klein exits at a good time -- ditto for Hood's entrance. At close of market today, Microsoft's stock was up about 25 percent from January, reaching a 52-week high of $33.91 on Monday. Recent results are strong, too. For the first nine months of fiscal 2013, the company generated $58.1 billion revenue and $16.91 billion net profit.