Samsung Galaxy S4 32GB arrives at AT&T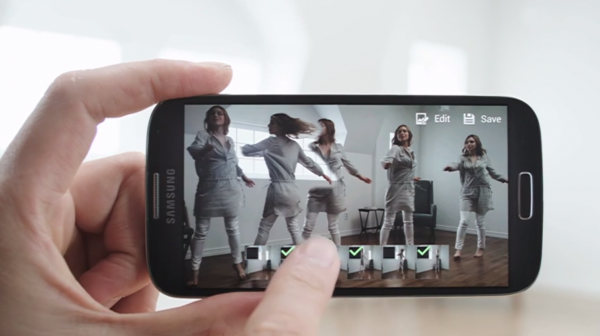 Today, another Galaxy S4 variant goes on sale at AT&T -- 32GB and yours for $249.99 with two-year contract. Buyers looking for commitment-freedom pay $669.99. The S4 joins HTC One as hottest smartphone of the season. Both pack gorgeous 1080p displays. The One is my choice for design; other benefits include booming front-facing speakers and low-light photography. Samsung packs in larger screen and loads more software capabilities.
For the US carrier selling more iPhones than any other, AT&T makes Galaxy S4 quite the priority, jumping ahead of competitors selling the 16GB model and carrying its larger-capacity cousin. Preorders started April 16, with the 16GB phone in stores two weeks later.
Samsung launched the S4 during a New York gala on March 14. The phone is actually a tad smaller than its predecessor but packs in larger display (5 inches). The South Korean manufacturer focuses more on software innovations than hardware for the newer handset.
Among them:
Air Gesture lets users wave over the phone to manipulate some controls, such as choosing music or scrolling web pages. Related: Air Wave allows people to hover their fingers to manipulate the screen.
Dual Video Call permits use of both cameras simultaneously so that the caller on the other end can see other people, say, at a party.
Eraser removes unwanted objects (or people) from photos. Who hasn't wanted to do that?
Group Play lets S4 users share documents, music, games and more, even combining up to eight handsets to create a speaker system (using Share Music).
S Health tracks some personal biological functions, such as calorie burn, heart rate and pulse and pulls them together into a mini report.
S Translate is quite futuristic. Think Star Trek's universal translator. The feature can translate 9 languages, including speech-to-text and text-to-speech capabilities. While the service needs a network connection for optimal use, there is basic vocabulary on device for basic translation.
S Voice Car is a voice-activated system for using Galaxy S IV hands-free.
Galaxy S4 specs: 5-inch Super AMOLED with 1920 x 1080 resolution and 441 pixels per inch; 1.9GHz quad-core processor; 2GB of RAM; 16GB, 32GB storage (expandable up to 64GB with microSD card); 13-megapixel auto-focus rear-facing and 2MP front-facing cameras; 1080p video recording; 4G: LTE; WiFi N/AC; GPS + GLONASS; NFC; Bluetooth 4; IR LED; MHL 2; accelerometer; barometer; gyroscope; geomagnetic, gesture, proximity, RGB light and temperature & humidity sensors; 2600 mAh removable battery; and Android 4.2.2 with TouchWiz UI. Measures 136.6 x 69.8 x 7.9 mm and weighs 130 grams. AT&T's prices: $199.99 (16GB) and $249.99 (32GB).
Personally, I debated between the S4 and HTC One, and bought the latter. Storage is 32GB and 64GB, $199.99 for the small capacity or $299.99 for the larger. AT&T currently offers a trade-promotion on both handsets -- $100. Unless you have a clunker feature phone, try Craigslist first. You likely can sell an older phone for more than what the carrier offers.
Many of you are really interested in Galaxy S4. More than 3,000 people responded to our buying poll. Fifty-three percent planned to preorder or buy "as soon as available". Only 15 percent answered "No".
Of course, buying polls merely express intentions. What people say they will do isn't often what they do. If you're one of the people answering affirmatively to buying right away, please tell us if you actually did and which model. If so, how do you like the S4?