Sony Xperia Tablet Z finally hits the shelves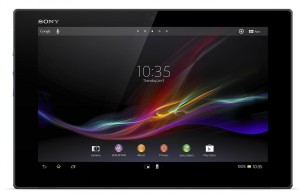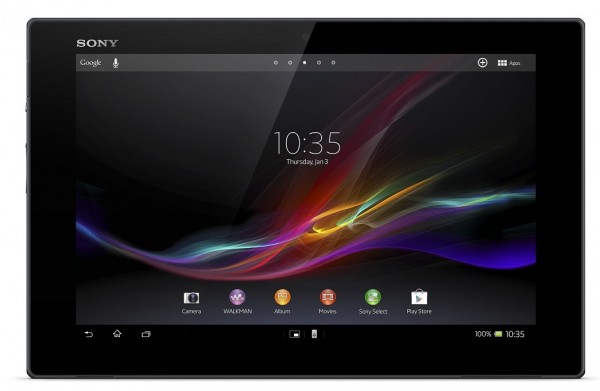 Four months after Sony unveiled the Xperia Tablet Z, the Japanese maker announced that the fondleslab is now finally available to purchase worldwide through online and brick and mortar stores. Despite the fact that the Xperia Tablet Z hits the shelves later than initially planned -- March 1 -- the company says that this hasn't affected consumer demand.
"Xperia Tablet Z has received an incredibly positive response since it was announced and this is demonstrated by the strong pre-orders the product has received", says Sony's Tomokazu Tajima. The tablet touts some attractive specifications, namely the IPX5/7 and IP5X ratings for waterproofing and dustproofing, respectively, the low weight of only 495 grams and the 6.9 mm thickness.
The Xperia Tablet Z sports a 10.1-inch TFT display with a resolution of 1920 by 1200. Power comes from a 1.5 GHz quad-core Qualcomm Snapdragon S4 Pro processor backed by an Adreno 320 GPU (Graphics Processing Unit), 2 GB of RAM and a 6000 mAh battery. The tablet ships with 16 GB or 32 GB of internal storage and a microSD card slot which can extend the storage capacity by a further 32 GB (for a total of 48 GB or 64 GB).
An 8 MP back-facing camera capable of 1080p video recording is available on the back, while on the front the Xperia Tablet Z sports a 2.2 MP shooter that can also record 1080p video. Other noteworthy specs include 4G LTE cat3 (100 Mbps download and 50 Mbps upload speeds) and HSPA+ cellular connectivity. The device measures 266 x 172 x 6.9 mm.
The Xperia Tablet Z goes for $499.99 in 16 GB trim and $599.99 for the 32 GB version. Available colors include black and white, however the latter can only be had on the more expensive model.