LG Optimus G Pro arrives in Asia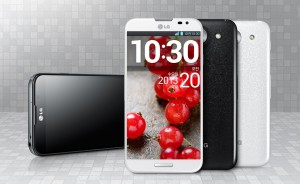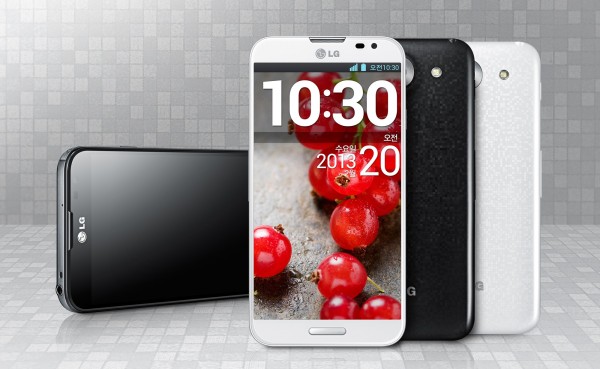 After launching the smartphone in its home market, on Thursday, South Korean manufacturer LG announces that the Optimus G Pro, the company's Android flagship, will finally be available in remaining Asian markets starting next month.
"Asian customers are leading many of today's technology trends and we're confident Optimus G Pro will find a large following in this region", says LG' Jong-seok Park. The handset, labeled indirectly as a phablet by the company, will be launched in Hong Kong first, followed by other local markets like Taiwan, Singapore, Thailand, India, Indonesia, Philippine, Vietnam and Malaysia throughout June.
The highlights of the Optimus G Pro include 5.5-inch display with a resolution of 1080 by 1920 and a 440 ppi (pixels per inch) density; 1.7 GHz quad-core Qualcomm Snapdragon 600 processor; Adreno 320 GPU (Graphics Processing Unit); 2 GB of RAM; 3,140 mAh battery; 13 MP back-facing camera; 2.1 MP shooter on the front; 16 GB of internal storage; microSD card slot and Android 4.1.2 Jelly Bean.
The Optimus G Pro is already available in the US and other markets like Japan and South Korea, but has yet to make a global appearance. The fragmented launch strategy adopted by LG can only harm its handset sales and, therefore, the chance to better compete against rival makers Samsung and Apple. The South Korean company is currently the third-largest smartphone manufacturer.