Nokia dominates the Windows Phone market, leaves little room to HTC and Samsung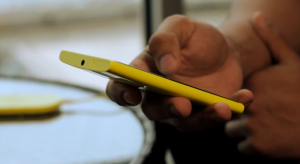 Today, cross-promotion network AdDuplex sent me its latest Windows Phone report for June 2013 which, once again, places the Nokia Lumia 920 as the most popular device running Microsoft's tiled mobile operating system. The handset accounts for 12 percent of all Windows Phones, followed by the Lumia 710 and the Lumia 800 with 11.6 percent and 10.6 percent share, respectively.
According to the report, the Finnish maker is behind nine of the 10 most popular Windows Phones. The only non-Lumia entry in the top is HTC's Windows Phone 8X which takes the ninth place. The most noteworthy changes in the rankings comes from the Lumia 520 and the Lumia 620, which have managed to surpass older Nokia-branded Windows Phone to take the fourth and the fifth place, respectively.
The Finnish maker dominates 83.3 percent of the Windows Phone market which is roughly on par with the numbers provided by IDC in mid-May -- 79 percent share, based on shipments (and not sales). Like I previously mentioned, you can "blame Nokia for Windows Phone's success".
The podium is completed by HTC and Samsung, with the two manufacturers holding a mere 10.8 percent and 4.3 percent market share, respectively. Other makers like LG and Huawei are even further behind.
According to AdDuplex, Windows Phone 8 has managed to surpass its older self -- Windows Phone 7 -- for the first time. The former has a 53 percent share while the latter runs on 47 percent of all Windows Phones.
The difference is even bigger in the US -- Windows Phone 8 accounts for 70 percent of the Windows Phone market, while the previous major iteration only has a 30 percent share.
In the US, the most popular Windows Phone is the Verizon-branded Lumia 822 which holds a 21.3 percent market share, followed by the AT&T-exclusive Lumia 920 and the Windows Phone 8X with 18.8 percent and 14.6 percent share, respectively.
Verizon also ranks first in the top Windows Phone carriers in the US with 43 percent market share. AT&T (39 percent share) and T-Mobile (14 percent share) come in second and third place, respectively.
It is worth noting that both Verizon and T-Mobile have a new Windows Phone 8 flagship in each of their portfolios -- the Lumia 928 (available) and the Lumia 925 (goes on sale later), respectively. Both devices can alter the US ranking in the coming months.
The findings are based on data collected from 701 Windows Phone apps that run the second iteration of the AdDuplex SDK (Software Development Kit). Therefore, this report is not as accurate as official ones coming directly from manufacturers.