Microsoft hunts stronger Surface sales through authorized resellers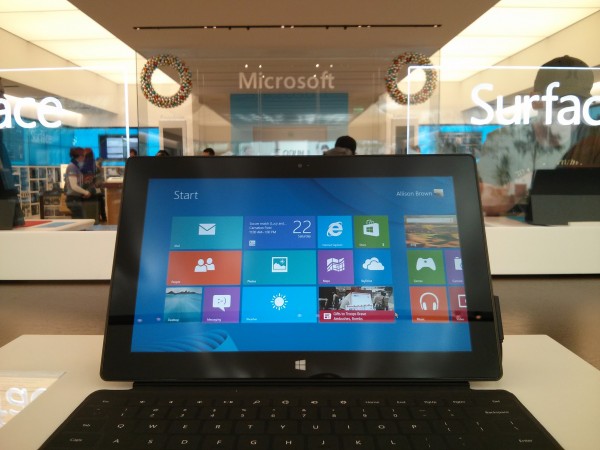 In an effort to boost the adoption and sales of its two Windows slates, on Monday, Microsoft introduced a new channel program (simply called Microsoft Devices Program), which allows authorized resellers to commercialize Surface Pro and RT devices.
"Today, we're announcing the first phase of our expansion into the business channel that allows customers to purchase Surface and commercial services through authorized resellers", says Microsoft. "In addition to offering Microsoft's extended warranty and accidental damage, resellers bring a variety of additional value-added services to the Surface family, such as asset tagging, custom imaging, kitting, onsite service and support, device recycling and data protection".
Microsoft Devices Program is currently available only for US resellers (the list is comprised of CDW, CompuCom Systems, En Pointe Technologies, Insight Enterprises, SHI International, Softchoice, Softmart, PC Connection, PCM and Zones), but the software giant says that, in the coming months, it "will be working to authorize commercial distributors and resellers in more countries".
Microsoft will also expand the availability of Surface RT for education into the commercial channel, a move which begins with authorized US resellers. Schools and universities can take advantage of a special pricing for the Windows RT tablet -- starts at $199.99 -- and its accessories -- Touch and Type Cover, VGA and HD Digital AV adapters as well as power supplies.
Microsoft also revealed another program that targets ISVs (Independent Software Vendors), called AppsForSurface. This is designed to beef up the Windows Store app selection and, to speed things up, the software giant offers "devices and funding for app design intended to get key enterprise apps on Surface and Window 8".
Windows' tablet market share, of just three percent, is abysmal when compared to established players. Shipments topped just three million units in Q1 2013, considerably behind those for devices running Android (17.6 million) or iOS (19.5 million).
Microsoft can increase the appeal of its Surface devices in both the business and education segments, but only if the software giant is committed enough to speed up the worldwide availability for the aforementioned programs.