Surface's failure casts yet more doubt on Microsoft's Windows 8 vision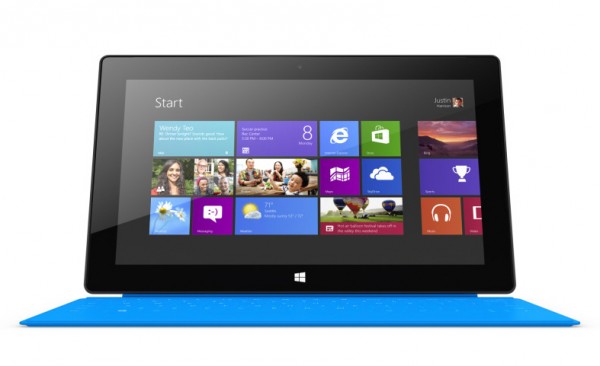 Yesterday a striking fact regarding Surface was revealed in a SEC filing from Microsoft. The software giant's tablet lineup brought in revenue of $853 million in the company's fiscal year 2013 -- just under the embarrassing $900 million Surface-related write off Microsoft declared two weeks ago.
$853 million might sound like quite a lot of money, but what it actually means is the tablet line is a flop, with Microsoft selling just slightly more Surface PCs in a year than Apple shifts iPads in a week.
Let's look closer at that $853 million that Surface brought into Microsoft. We don't know how much of that comes from Surface RT and how much from Surface Pro (Microsoft simply lumps everything together as "Surface revenue" in the SEC filing), but if we divide the figure by $500, which is how much the base Surface RT model cost before the recent price cut, that shows the maximum number of Surface tablets sold prior to June is around 1.7 million, except of course it will be a lot lower than that.
Microsoft makes $x revenue (say $500 for the base 32 GB Surface RT -- pre-price reduction) from each tablet it sells directly, but ones sold by other retailers will bring in less revenue for the tech giant (the retailers have to take their cut after all), so it could have sold more devices. However, factor in the more expensive variants of Surface -- the 64 GB RT model retailed for $599, and the Surface Pro models are priced from $899 -- and the number of actual tablets sold could well drop significantly.
A fair estimate, pre-price cut, might be 1.5 million units sold since launch. Apple, in comparison, sells around 1.2 million iPads a week.
So, Surface has clearly got off to the worst possible start. There's no other way to look at it, but there are reasons for this. Before the tablet even launched, I said "Microsoft's Surface pricing dilemma is two opportunities waiting to be missed" -- the tablet could have been priced high, to show the quality, or priced low, to compete with rival products (well, the iPad). I said Microsoft would likely price both flavors of Surface somewhere middling, which it did, and which was a mistake. To make an impact low was the way to go.
Microsoft's initial marketing of the tablet was awful -- dancers and clicking keyboards is not how you sell a tablet that is much more advanced (and more expensive) than the competition.
The retail spread at launch was dreadful too -- patchy distribution in the US, pretty much non-existent online and retail availability in the rest of the world.
The launch of the Surface range was, in a word, botched.
That the reviews weren't universally glowing, and consumers were confused by Windows RT, didn't help Surface's start either.
Going back to the article I wrote a year ago, I said this:
Microsoft really needs Surface to succeed. I mean, really, really, needs it to succeed. Because Surface runs Windows 8, properly. Surface runs Windows how it's been designed to run. Windows 8 has, after all, been built with touchscreen devices in mind.

People talk about Windows 8 as being an operating system, but it's more than that. It's a strategy. Microsoft wants you to use its OS on every device you own. It wants you to see its logo when you fire up your desktop PC or laptop, when you turn on your Windows Phone 8, and when you use a tablet.

On the PC, controlled using a keyboard and mouse, Windows 8 is clumsy and awkward. Joe Wilcox sums up the experience perfectly here, and for that reason, the new OS could well flop. Windows XP die-hards are unlikely to want to switch to it and Windows 7 users will be similarly reluctant.

Which leaves Windows 8-powered tablets to save the day. And by tablets, I mean Surface.
The PC is dying and Windows 8 adoption in the enterprise is reportedly awful. Surface is the Windows 8 Pro flagship tablet (and pretty much the only place to find Windows RT these days) so if that's not selling either, it does beg an important question -- what does this all mean for Microsoft's divisive operating system?
Windows 8.1 will be with us soon, and there's no question that's a big improvement over Windows 8. Microsoft is actively targeting the enterprise with the OS refresh, and Surface RT has seen a price cut, and enjoyed a surge in sales as a result, but will that be enough, or is more drastic action required?
I'd love to know what you think, so please leave your thoughts in the comments below.