Mega graduates out of beta, gets new look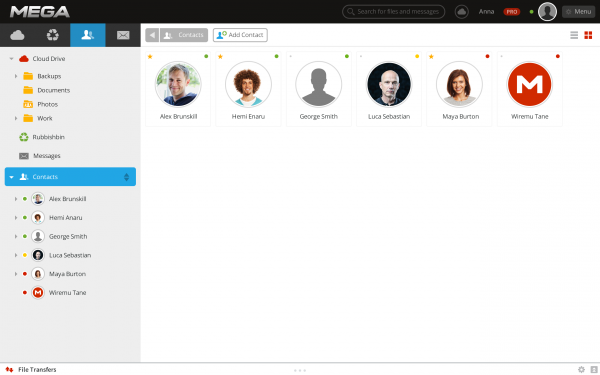 Cloud storage service Mega arrived with a bang early this year, after its controversial founder Kim Dotcom revealed that users will get a whopping 50 GB of storage at no cost. The man's involvement with the defunct Megaupload certainly piqued people's interest, with more than three million users trying or relying on the service within the first month.
More than nine months after its launch, Mega has announced, via its official blog, the end of the beta stage. The cloud storage service now touts "significant improvements and optimizations" as well as a refreshed look for the site. Let's take a look at what's new.
Mega says that it has improved the loading times, after trimming the code and implementing dynamic feature fetching. The service has also improved the file transfer feature, allowing users to navigate its site while uploads and/or downloads are in progress; the queue shrinks to a small widget which appears in the left corner of the page, after leaving the file manager.
The contact management is improved as well; users will be able to see the number of files that other users are sharing with them, as well as the time-stamp of the files.
As far as new features go, Mega now comes with a refreshed website that, according to the company, should reduce the CPU overhead (workload) and provide a more responsive interface. There is also a new navigation panel, which allows for easy switching between the service's features. Mega added user avatars, which appear in contacts lists.
The cloud storage service now makes use of local caching -- it should improve loading times as the browser will only fetch changes from the server. A new Firefox extension is touted to make virtually everything better: lower loading times, improved download speeds and beefed-up security. Downloaded content is saved straight to the user's drives (bypassing the browser buffering), folder structures can be downloaded and the updates are cryptographically signed by Mega.
Mega is still waiting for Apple to approve its iOS app, which is expected to arrive in the App Store later in November. Also later this month, the service is set to receive an official Sync client for Windows. Encrypted messaging and real-time chat will arrive in early 2014, says Mega.