Android tablets go to school, want to Play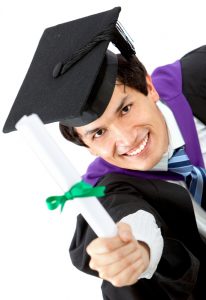 There is a market in education, and both Apple and Microsoft pursue it with iPads, Office and more. Now Google is looking to get in on the action with its Android mobile operating system. The search giant wants you to bring a tablet to school, and is rolling out a special version of its Play store designed to make this simpler.
"Today we're launching tablets with Google Play for Education for K-12 schools in the US. For the past five months, thousands of students and more than 50 schools have used Google Play for Education and shared their experiences as part of our beta program", says the company's Rock Borovoy.
The specialized version of the Play store is designed for educational apps, chosen by teachers. "Teachers can search for approved apps by grade, subject and standard, including Common Core, pay using a purchase order, and deploy the content to students instantly", the search giant announces.
Initial availability will begin in early 2014, with both the Nexus 7 and Asus Transformer Pad 10-inch being the first tablets to launch with the new feature. Prices begin at $229 and will cost $30 for management. Details are available at Google in Education.
Photo Credit: Andresr/Shutterstock