Best apps for your Windows Phone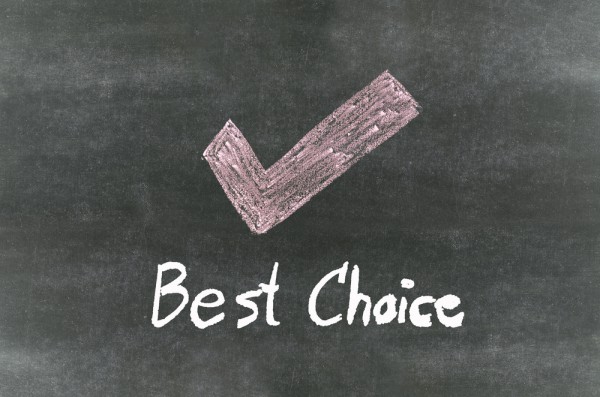 With the rise in popularity of Windows Phone, the Store has reached an important milestone as more than 200,000 apps are now available. That is good news and certainly impressive for the third-most popular smartphone platform, considering its track record. However, such numbers are actually meaningless as users do not install, or need, every available title. It is the quality, and not the quantity, that matters.
And, of all available Windows Phone apps, only a small part can be considered essential, or the best for most people. Those are the titles that can enrich the user experience, and add great value atop of what the tiled smartphone operating system offers. So without further ado, here are the must-have apps for your Windows Phone.
Evernote is my favorite note-taking app, that I use to keep track of ideas for potential stories (like this one), to-do lists, groceries and other stuff. The main reason why I use it, instead of OneNote which is included in Windows Phone, is because the service is available on virtually every major platform, and readily available in the browser. No matter which device I am using, it is possible to use Evernote. That, for me, is the biggest selling point and why I recommend it over any other note-taking app. It does not hurt that the apps are excellent and free (as is the service; there is a paid plan available as well for more storage).
Whenever I want to watch some YouTube videos on Windows Phone I use myTube. I previously discussed it a couple of months ago, but here's the gist -- the latest updates make it as stable as any other YouTube client I have used, it supports background playback unlike any other similar app I know (yes, you can play your favorite songs on YouTube in the background) and comes with just about every feature you can expect, except the ability to upload videos. There is a playback time limit with the free version, which can be removed by shelling out $0.99. Alternatively you can use MetroTube. It works as an unlimited trial, but offers no background playback.
Chronos Calendar is the best calendar app that I have ever used on Windows Phone. It is miles better than the default one, included with the operating system. And here is why. First of all, the live tiles are customizable and can display a multiple entries (the default app's live tiles can only show one), the app can list holidays for various countries, supports Google Calendar, looks like a calendar app should and offers nice options, like the ability to choose time intervals for syncing and displaying entries. It is the app that I open the least, and look at the most. It is not free though, as it costs $0.99.
This is an app that is great for keeping in touch with folks across various messaging services, like Google Talk (Hangouts), Skype, Facebook Messenger, ICQ, VKontakte, Yahoo Messenger and so on. IM+ can keep a history of all your conversations, run in the background, has live tiles which show a counter for incoming messages, and other neat features. For $3.49 you can get IM+ Pro which provides access to all supported services (the free version limits access to only a few), adds multiple accounts per service, and can deliver email notifications when the app is not running or disconnected from the Internet.
Nextgen Reader is the best Windows Phone app for keeping track of what's happening on your favorite sites. It uses Feedly (which means you'll need an account, free or paid) to display RSS feeds. The app offers multiple themes, in-depth syncing options, support for different sharing services and social networks (like Facebook, Twitter or Pocket), customizable article views and other useful features. The live tiles can flip, show images from articles and unread counters. The app is available as an unlimited, ad-free, time trial, but support for some accounts is only offered after shelling out $1.99 to buy it.
Even though Windows Phone supports Gmail out-of-the-box, the experience is not exactly great. Email is not pushed automatically using the default profile, server-side searches are not supported, emails can appear as unread after reading them on the smartphone, there is no support for archiving and so on. MetroMail fixes all that, and adds a more Gmail-like user interface, labels, a night mode which suppresses toast notifications between certain hours and background syncing for live tile counters across multiple devices. The app also provides easy-switching between Gmail accounts, combined or individual live tiles for them, and lockscreen support (shows a combined counter). The app is not free, however, as it runs for $1.49.
If you have a Windows Phone chances are you also have a Windows PC. PC Remote enables you to use your smartphone to control your PC. You can, for instance shutdown, restart or lock your PC, play YouTube videos in the default PC browser, turn the volume up and down, control Media Play Classic Home Cinema video playback, move the mouse cursor and so on. The app is free, though in order to use all of its features you have to buy the Pro version, which costs $2.99 and allows you to also interact with the desktop through gestures, paste the contents of the clipboard from the smartphone to the PC, view and open files on the PC, use hotkeys and a virtual keyboard, and wake up your PC remotely as the major differences.
There are dozens of photo-editing apps for Windows Phone, but I recommend Photo Editor by Aviary mainly because it works flawlessly and has enough features to make photos look better and, at the same time, not confuse users with complex options. I have detailed the app earlier last year, but here are the highlights -- filters, stickers, cropping, rotating, brightening, red-eye removal, annotations (text and drawings) and brightness, contrast, saturation and sharpness tweaking. You can, of course, share the results. The best part about it though is that it is free, and also available on other platforms.
Flashlight is a simple app that turns the camera LED on the back of your Windows Phone into a flashlight (or torch, depending on which side of the pond you are from). It has no ads, allows you change the brightness of the light, can flash the LED to send an SOS, offers a couple of live tile pictograms and, as an added bonus, displays a percentage of remaining battery within the app and, optionally (enabled by default), on the live tile (and/or lockscreen). And it is free.
Pouch is my favorite Pocket client for Windows Phone. For those who are not familiar with the service, Pocket allows users to save articles for later reading. The app fetches all the items from Pocket's servers, and saves them for offline viewing. There are some options available to customize the look of the app (article view and color theme) and of the live tiles (with counters or images). It supports archiving, sharing, favoriting and other features, works well and, based on my experience, has no issues rendering articles properly. The app is available as a trial (allows to use it for up to ten times), and can be purchased for $0.99.
Shazam probably does not need any introduction but, just in case you are not familiar, it is at its core a music recognition service. The app comes in handy when there's a song playing somewhere and you wish to know what it's called, who's the author, read the lyrics, and buy the track from services like Nokia Music (now known as Nokia MixRadio) and Xbox Music. Shazam can also show the music video on YouTube, let you discover new artists, share the tagged songs on social networks, etc. The app is available for free, but ad-supported. There is also Shazam Encore which, for $5.99, forgoes ads.
Waze made its way to Windows Phone Store earlier last year. The service combines navigation, traffic and weather with crowdsourced information, and has 60 million users across the globe, which means that it's likely to find relevant real-time data on road conditions in popular areas. You can chat with other users, report accidents, bad weather, police presence, find cheap fuel in your area, and do other things, from within the app. The app is free.
Jack of Tools is the Swiss Army knife of utility apps. It offers a compass, level, distance measurements, sound meter and your altitude, speed and heading. The app supports both metric, imperial and UTM units, and can show the compass reading in either magnetic or true heading. The app is free. There is also a paid version, called Jack of Tools Pro, which adds a caliper, magnifier, geographic camera, flashlight, location sharing, average and maximum speed, and some graphs. It goes for $1.99.
Windows Phone lacks the option to display any battery information on either the lockscreen or the homescreen. Any data is burried in the Settings menu, which makes a dedicated battery app a must-have item on your smartphone. One of the most popular and the best of the bunch is Battery, by Arthur Semenov. It offers customizable live tiles which show a decent amount of information, quiet hours for notifications, charts for battery usage and rate (charging and discharging), statistics, remaining time on battery and shortcuts to connectivity options (Wi-Fi, Bluetooth, GPS, cellular data, Airplane mode). The app is free.
Bing News is one of the best Windows Phone apps for reading news coverage on popular topics like entertainment, lifestyle,  politics and technology. The app is easy to use, well designed and highly customizable in regards to sources (yes, BetaNews is there). It can show notifications for breaking news, so you are always in the know about what's happening across the globe. News can be tailored depending on the region and fetched in the background. The app offers lovely live tiles, and is free.
Weather Flow is my favorite weather app on Windows Phone. It is highly customizable in the way of live tiles, can display detailed information for the selected location, offers great lockscreen supported (with shuffled or fixed image, corresponding images of weather or the daily Bing wallpaper; there is also detailed daily or hourly information support available as well) and changeable sync intervals (ranging from one hour to six hours, and manual). Weather Flow costs $1.99, with a short trial available. Alternatively, Bing Weather is another nice weather app, albeit not as powerful (the locksreen and live tile support is not as extensive) but free.
Translator should actually be called Bing Translator, to keep the naming scheme in line with the other Bing-branded apps. But for unknown reason it is not. Nonetheless, it is my go-to app whenever I have to translate some text written in an unfamiliar language. I once used it to translate a recipe from the back of a plastic spaghetti bag, using the camera feature. It worked nicely. It can also translate voice, speak the text, show a word of the day, and keep offline language packs.
Out-of-the-box, Windows Phone lacks a dedicated navigation app. For Nokia Lumia devices that is not a problem since the Finnish maker bundles its excellent HERE Drive/HERE Drive+. But for other Windows Phones there is only the default Maps app included, which is too rudimentary (even though it provides basic turn-by-turn directions). Luckily HERE Drive is available, adding real-time traffic information, optimized routes (for speed or distance), turn-by-turn navigation with voice guidance, speed limit warning, and other useful features. The app is free. You can also get the excellent HERE Maps and HERE Transit for better mapping and commuting, respectively. They are also free and available on non-Nokia-made Windows Phones.
Windows Phone does not ship with a video streaming app, but Microsoft just released its rather-excellent Xbox Video. It allows users to purchase and rent movies (and buy season passes for TV shows) from their smartphone, and get ratings and scores from Rotten Tomatoes and Metacritic, respectively. And, it syncs your playback progress, so you can pick up from where you left off on other devices, like Windows 8.1 PCs.
What Are Your Suggestions?
Obviously, this article cannot cover everything so I am asking you to use the comments section to mention what apps you like and consider to be essential for Windows Phone, no matter the purpose.
Photo Credit: pupunkkop/Shutterstock