Microsoft Surface is a profit black hole, despite higher revenue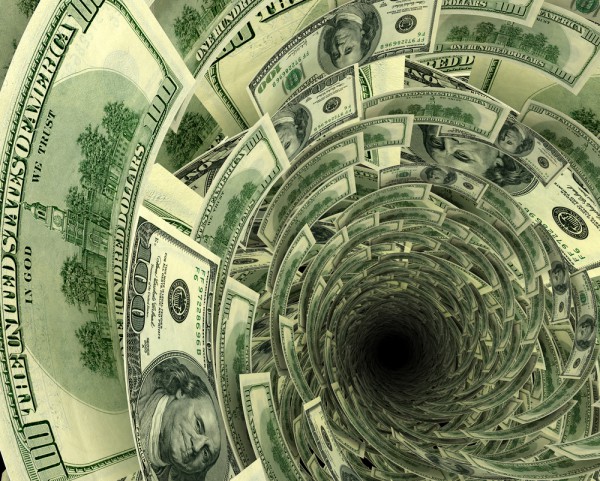 Yesterday, Microsoft released its earnings report for Q2 FY2014 (that is Q4 CY2013), revealing revenue of $24.52 billion and net income of $6.56 billion (78 cents per share). The Redmond, Wash.-based corporation has managed to beat the average analyst consensus of $23.68 billion and 68 cents per share respectively, as my colleague Joe Wilcox noted.
Aside from the strong overall results, there was another part of the earnings report which has caught our attention -- Surface sales. Revenue from Microsoft's Windows RT and Windows 8 tablets reached $893 million during the quarter. That is $493 million more than in the first fiscal quarter of the year. Good news, right? Surface is finally starting to take off, after all. Well, an SEC filling puts a damper on any enthusiasm, as Microsoft actually lost money on its tablets in Q2 FY2014.
As the SEC filing states:
Cost of revenue increased during the three months ended December 31, 2013, primarily due to a $1.6 billion increase in Xbox Platform cost of revenue. Surface cost of revenue was $932 million. Datacenter costs increased $145 million or 37 percent, reflecting investment in online operations infrastructure.
A simple calculation reveals that while Surface may have generated $893 million, because of the $932 million in cost of revenue, the Windows tablet lineup has actually caused Microsoft to lose $39 million. That is not as good as I would have hoped, after taking a quick look at the Surface revenue figure alone. At least some profit was expected, at my end.
Estimating Unit Sales
Three months ago, I performed a quick and dirty calculation on the Surface revenue from Q1 FY2014 which indicated that Microsoft may have sold roughly 850,000 units of its Windows RT and Windows 8 tablets (depending on the average selling price -- ASP -- that number can be anywhere in-between 800,000 and 1,000,000, based on my ASP estimates).
If we consider the same ASP as in the previous quarter -- a conservative $450, considering the significant cost of the high-end Surface Pro 2 -- Microsoft would have sold 1,984,444 Surface units. Let's round it up to two million units. That is actually not bad, assuming my estimate is on-par with the official numbers (which we do not know).
The Perennial iPad Comparison
To put that into perspective, the best-selling tablet lineup, the Apple iPad, is estimated to have sold 25 million units in Q4 CY2013, based on an average analyst consensus. That would place it way above Surface, in regard to unit sales which would be 12.5 times higher, using my previous estimate. And, Apple is not losing money on the iPad.
Was It a Good Or a Bad Quarter for Surface?
Depending on your expectations, Surface revenue of $893 million is an outstanding feat for Microsoft, especially considering the lineup's past performance which was not stellar by any means. When we add the cost of revenue, however, things take a 360 degree turn. In the short run, we are looking at a glass-half empty situation. In the long run, we could have a more optimistic view on Surface, which is necessary to keep the Microsoft brand strong in the eyes of consumers and allow the company to expand its presence in the tablet market, through constantly improving iterations. Hey, hopefully, Microsoft may get the recipe right someday if it keeps throwing money at the problem. Fortunately, there is net income to spare for this.
Photo Credit: Andrej Vodolazhskyi/Shutterstock