Sorry Microsoft, Surface sales are still not good enough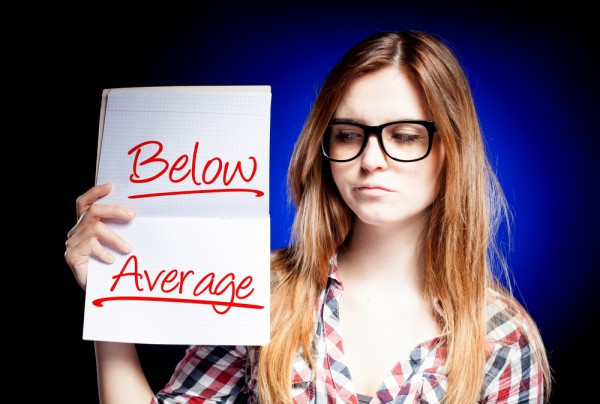 Surface is the tablet market's laughing stock. Microsoft has introduced the two-slate lineup in an attempt to steer consumers away from Apple's iPads and the myriad of Android tablets, by luring them with Windows and its services. In theory, the idea sounded great when the lineup was unveiled in June, last year, showing plenty of promise from the get-go but, as it turns out, most people only want Windows on their desktops and laptops, and not on tablets. The lineup has yet to make great strides in the business segment also.
The moment of truth was in mid-July when Microsoft revealed a $0.9 billion write-off related to Surface RT inventory adjustments. This has clearly shown that the software giant planned to sell a lot more units while the market had other plans, which involved (yes, you guessed it) iPads and Android tablets. Fast-forward a quarter later and Microsoft is now carefully choosing its words, saying that Surface sales have since more than doubled but without announcing an exact number of units that were shifted during the three months ending September 30. But, the $400 million in revenue that the lineup generated still points to a bleak quarter, despite a different picture being portrayed.
Here are the big numbers from its financial results for Q1 FY2014: $18.53 billion revenue, $13.42 billion gross margin, $6.33 billion operating income, $5.24 billion net income and $0.62 earnings per share. Windows OEM revenue was down by 7 percent, Windows Pro revenue grew, search advertising revenue grew by 47 percent, commercial cloud revenue grew by 103 percent, the productivity server offerings (Exchange, Lync and SharePoint) and SQL Server revenue each grew by "double-digits".
During the earnings conference call for Q1 FY2014, Microsoft chief financial officer Amy Hood briefly discussed Surface expectations, sales and customer interest.
With Surface, we are making progress with better in-market execution. As a result, we more than doubled the number of units we sold over the prior quarter. In terms of mix, Surface RT did better than expected. With Surface Pro, we saw some customers delay purchase in anticipation of Surface Pro 2, which delivers significantly improved battery and processor performance.
Before crunching down the numbers, there are a couple of things worth discussing. First, Hood admits that Microsoft did indeed botch the Surface "execution", as many have already pointed out, myself included.
The lineup's initial availability was limited to a small number of markets and the roll-out into additional ones has been slow. Consumers had a hard time swallowing the bold pricing, as the cheapest Surface went for iPad money when Microsoft's products and compatible hardware were associated with lower prices than Apple's. And the most expensive Surface went for $999, which had brought it close to high-end laptops and some ultrabooks like Apple's MacBook Air in terms of pricing.
The confusion between Surface RT and Surface Pro did not help either, as consumers had (and may still have) a hard time figuring out why Windows RT cannot run the same software as their desktop or laptop; this was aided by a weak differentiation between the two models on both software and hardware levels (visually Windows RT looks like Windows 8, and the tablets had pretty much the same exterior design).
There were other problems too, like explaining Surface to consumers. The first ads were terrible as far as describing the highlights of the lineup goes. Microsoft focused on the cool crowd, by having people dancing and emphasizing a clicking sound (made by attaching the keyboard), instead of telling people what they could really do with either of the two Surfaces. The situation has improved since, and it is good to know that Microsoft has finally got the idea.
Hood also admits that Microsoft did not have high hopes regarding boosting Surface RT sales. And why would it? The $0.9 billion write-off put a dent in any optimism the company may have had about its Windows RT tablet. But I, perhaps, digress. The price-cut for Surface RT certainly boosted sales, with the entry-level version dropping from $499.99 to $349.99 (a $150 drop). The tablet was also offered for a mere $199 to schools and universities. What can Microsoft learn from this? Low(er) prices sell products. I know, it is obvious but it took Microsoft plenty of time to get this one too.
While it would be easier to place the whole blame on Microsoft for the mentioned Surface Pro purchase delays, let's keep in mind the fact that the prosumers the tablet targets are likely considerably better informed than the average consumers. The news that Haswell delivers significant battery life improvements (an area where Surface Pro struggled badly) coupled with the likely release of Windows 8.1 and, by implication, of the next Surface Pro generation before the end of this year were telltale signs that postponing a purchase would be the right decision. And, judging by the major improvements that Surface Pro 2 touts, those prosumers were right to wait.
Now let's get back to the number-crunching. First off, as I mentioned above, Microsoft does not provide an official figure regarding the number of Surface units shifted during Q1 FY2014 (Q3 calendar year 2013 as most people know it), so we have to estimate based on revenue.
Microsoft sold both the Surface RT and the Surface Pro during the quarter. The former mostly had an entry-level price of $349.99 (the price-cut arrived in mid-July, almost two weeks after the quarter started) while the latter kicked off at $899 for the first two months of the quarter and a couple of days into the third and $799 for the remaining period. Obviously, the higher-spec'd models were more expensive.
Microsoft also does not break down revenue between Surface Pro and Surface RT (nor for the accessories for that matter). But considering that Corporate VP of Surface Panos Panay said that Surface Pro is the best-selling model in its class (which accounts for 1.8 million shipped units during Q2 2013) while Surface RT sales were pathetic (Windows RT shipments topped 200,000 units in Q2 2013), we can rightfully assume that Surface Pro likely accounted for at least half of the unit sales.
Let's go with a safe approach for sales and consider, on average, a $300 unit price for Surface RT and a $700 unit price for Surface Pro. This would place the average selling price at $500, without taking into account any revenue generated by accessories that would otherwise lower unit sales. Surface sales would have then topped 800,000 units.
Even if we assume that the average selling price is lower, let's say $400, Microsoft would have shifted a maximum of 1 million units, again without taking into account any revenue generated by accessories.
One million unit is the best-case scenario. The more realistic estimate would likely be 850,000 units with an average selling price of around $450 (resellers have to get their cut too), which would leave room for revenue generated by accessories.
It does not take long to realize that any way you slice it, Surface is still not selling well enough for a two-tablet lineup. Microsoft has lowered the prices of both slates and while this may have helped significantly, we are still looking a poor selling lineup. Some major manufacturers have yet to publish their financial results, but it is hardly a guess that Microsoft will be nowhere to be seen in any top-five tablet vendor list. It is another bad quarter for Surface.
Photo Credit: Shutterstock/Leszek Glasner