ASUS announces two Fonepad 7 Android tablets, with cellular connectivity on board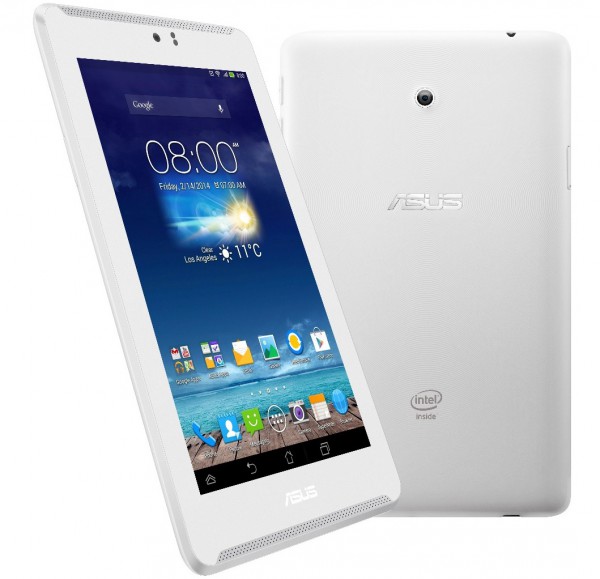 Tech companies are taking advantage of the MWC conference, held in Barcelona, to showcase their latest products. So far, we covered the announcements of Nokia's X Android smartphone series, Sony's Xperia Z2 smartphone and slate, and a couple of 64-bit mobile processors, that are aimed at Android devices, from Intel and Qualcomm.
ASUS is also among the many companies present at MWC 2014. Today, the Taiwanese maker announces two new Fonepad 7 tablets, adding to the number of Android devices that were just unveiled at the conference.
"We are excited to unveil our latest Fonepad models and present our complete lineup of phones in Europe during MWC 2014", says ASUS vice president Benson Lin. "ASUS is always in search of incredible in everything we do, and will continue to provide consumers with amazing experiences through our mobile innovations".
Both Fonepad 7 tablets offer cellular connectivity out-of-the-box, but only the Fonepad 7 LTE offers 4G data speeds. The standard model comes with 3G network support. Both can be used to make calls, as ASUS says they offer "phone functionality". It will be interesting to see how comfortable it is to actually use 7-inch tablets to call people, due to their large footprint and significant weight. A Bluetooth headset is recommended for convenience.
The Fonepad 7 LTE is powered by a dual-core Intel Atom Z2560 processor, with Hyper-Threading, running at 1.6 GHz, while its Fonepad 7 sibling touts a slower 1.2 GHz dual-core Intel Atom Z2520 processor. Both models come with 7-inch IPS, HD displays.
Other known features include a 5 MP back-facing camera capable of 1080p video recording, an optional cover and dual-front speakers. ASUS has, however, not mentioned which Android version the two tablets are running.
There is no information concerning pricing or availability for either Fonepad 7 at this point.