Windows Phone's growth stalls in major markets, except US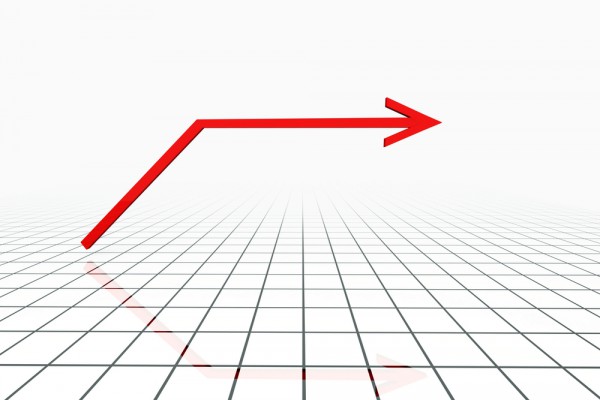 Nokia's underwhelming Lumia sales from Q4 2013 had a negative impact on Windows Phone's momentum in the most important part of last year. The disappointing performance continues as, sadly, the growth of the platform's market share stalled in the three months ending January 2014, according to a new report issued by Kantar Worldpanel ComTech, compared to Q4 2013.
Compared to the three months ending January 2013, Windows Phone actually posted higher year-over-year market shares in most major markets. But, its performance is more or less flat when we take into account the Q4 2013 results. The exception to the rule is US, where the tiled smartphone operating system managed to increase its share, albeit slightly, in the three months ending January 2014, when compared to the same period of last year and Q4 2013.
Windows Phone's US market share increased to 5 percent in the three months ending January 2014, up from 3.0 percent in the same period of last year and 4.3 percent in Q4 2013. This is great news for everyone involved in the ecosystem, as US has always been a tough nut to crack for the tiled smartphone OS.
In the five European markets that Kantar Worldpanel ComTech monitors -- France, Germany, Great Britain, Italy and Spain -- Windows Phone's market share grew to 10.1 percent in the three months ending January 2014, which is higher compared to the same period of last year when it had 6.1 percent. The platform, however, captured a higher 10.3 percent of the market in Q4 2013.
"Nokia has continued its successful tactic of sucking up remaining featurephone owners across Europe", says Kantar Worldpanel ComTech strategic insight director Dominic Sunnebo. "Even in Britain, where smartphone penetration is at 70 percent, there are over 14 million featurephone consumers for it to target. At some point Nokia will have to start making serious inroads into the smartphone competition, but for the time being its strategy in Europe is working. Crucial for Nokia will be its ability to keep low-end owners loyal and upgrade them to mid to high-end models".
A similar trend to the one in Europe happened in Australia, where it grew year-over-year to 5.1 percent from 3.4 percent, in the three months ending January 2014 compared to the same period of last year. In Q4 2013, Windows Phone, however, had a 5.2 percent share of the local smartphone market.
In China, Windows Phone's market share actually decreased in the three months ending January 2014 -- 0.7 percent -- compared to the same period of last year -- 1.4 percent -- and Q4 2013 -- 1.1 percent. China is the largest smartphone market worldwide, and growth in market share here would go a long way for Windows Phone.
Needless to say, in Japan, Windows Phone's market share continues to be zero. In contrast, the tiled smartphone OS accounted for 0.6 percent of the local market in the three months ending January 2013.
The small differences in market share in the three months ending January 2014 compared to Q4 2013 can be attributed to seasonal variations. That being said, the takeaway here is that Windows Phone has reached a point where growth will come much slower going forward. An upcoming Windows Phone 8.1 release may bring a much-needed boost, but that depends on future smartphone launches and timing as well as vendor support and availability.
What About Android and iOS?
It goes without saying that Android continues to rule across the board, with the sole exception being Japan where Apple's iPhones dominate the local market with a whopping 68.7 percent share. In the land of the rising sun, Android only accounts for 30.5 percent of the market. Looking at the bigger picture, the open-source OS is placed at over 50 percent market share -- 68.5 percent in Europe, 57.7 percent in Australia, 80.9 percent in China and 54.8 percent in US.
"In Europe Android continues to move towards 70 percent share, and the real battle now is among the Android manufacturers", says Sunnebo. "Samsung is dominant, with 39.5 percent of sales, but this is lower compared with last year. Its position is being eroded by the likes of LG (6.9 percent), Sony (9.4 percent) Motorola (1.7 percent) and new brand Wiko (2 percent) which are all increasing their share of sales. All of these brands will be hoping their new releases at Mobile World Congress will be well received and help boost performance in 2014".
Surprisingly, the report says sales of the iPhone 5c are starting to take off, becoming the third-best selling smartphone in the three months ending January 2014, in Great Britain. The handset is favored heavily by women, who account for 74 percent of its buyers in Great Britain. But, only 36 percent of local iPhone 5s buyers are women.
Phablets, Phablets, Phablets
In China, 31 percent of smartphones sold in the three months ending January 2014 were phablets, according to the report which describes them as having a display larger than five inches.
"Phablet sales across Europe and US have been gradually rising, but it's China which is driving demand", says Sunnebo. "Phablet owners are less likely than the average consumer to own a tablet, indicating that phablets are increasingly being used as the primary device to browse online in China".
Sunnebo adds: "Interestingly, phablet ownership in China is skewed heavily to women, running counter to Europe and the US where it tends to be young, male early adopters. It's too early to forecast the long-term trends for China, but in Europe where the first wave of phablet owners are now coming to upgrade, over 40 percent are down-sizing to a smaller device.  Manufacturers targeting the Chinese market should bear this trend in mind in the coming years".
The trend of going with a smaller handset is interesting, particularly when Android vendors are launching bigger and bigger smartphones with each iteration. Bigger may not always be better.
Photo Credit: Ka Wah Keneth Cheung/Shutterstock