What we know about Windows Phone 8.1 so far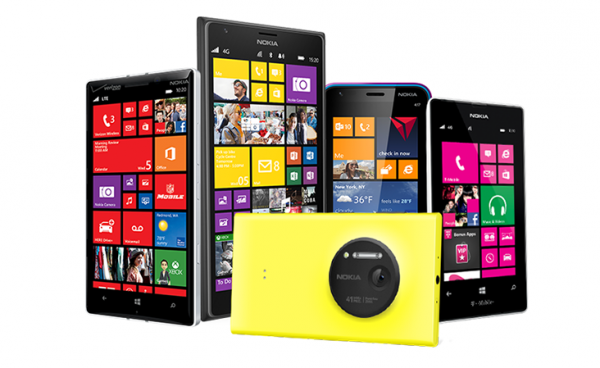 In late-October 2012 Microsoft released Windows Phone 8. Today, it is still the latest available iteration, more than a year after its arrival. Some would say its feature set was outdated when it launched, more so now as both rivals, Android and iOS, have been improved multiple times since, pushing them further ahead of Microsoft's own competitor.
Windows Phone 8.1 is Microsoft's chance to finally catch up to Android and iOS in the feature department, and, for the first time, give its offering a tangible advantage over its more popular adversaries. Windows Phone 8.1 appears to be long overdue when we consider that Android and iOS see one or two major updates each year, and their feature sets are really cutting edge. We know Microsoft revealed that its new smartphone operating system will launch this spring, so let us take a look at what it is known to bring to the table.
More Qualcomm Romance
Windows Phone 7, Windows Phone 8 and, most recently, Windows Phone 8.1 have an exclusive relationship with Qualcomm processors (the same does not hold true the other way around, though), which are the only ones supported by the smartphone OS and the only ones vendors are allowed to use in their devices.
Microsoft has been slow to update Windows Phone to support Qualcomm's latest processors, as the smartphone OS was always one step behind supporting what the chip maker had on tap. That changed in late-2013, when the software giant gave vendors the opportunity to use the beefy Snapdragon 800, Qualcomm's then baddest processor on the block, though a software upgrade, called Update 3.
In Windows Phone 8.1, Microsoft revealed that the smartphone OS adds support for its entry-level lineup, comprised of the Snapdragon 200, Snapdragon 400 and Snapdragon 400 with LTE, which are the replacements of the Windows Phone-supported, but Qualcomm's former, S4 generation. This will give vendors the option to target more price-conscious buyers, expand their reach in LTE markets and, ultimately, grab more market share for themselves and the platform as well.
Microsoft made no mention of the Snapdragon 801 at MWC, which is Qualcomm's new top of the line mobile processor, that powers the Sony Xperia Z2 and Samsung Galaxy S5. It would be foolish not to support it in Windows Phone 8.1, as specs matter for a bunch of good reasons, one being the obvious performance increase. Also, Microsoft made no mention of supporting the Snapdragon 805, which will be even faster but will launch later in the year. Again, the company would be foolish not to support this one either.
More Hardware Partners
Windows Phone 8 has seen low adoption among smartphone vendors, as only HTC, Huawei, Nokia and Samsung have released devices running the current version of the tiled OS. Of the four, only the Finnish maker has fully committed to the platform, while the other three are more focused on their Android strategy.
Microsoft announced at MWC that Gionee, JSR Technology, Lenovo, Longcheer, ZTE, Kabonn, Xolo, Lava, LG, and Foxconn have been added to the Windows Phone hardware partners list. The company says they account for 55 percent of smartphones across the globe. That is good news for the platform. But do not expect to see all of them releasing Windows Phone 8.1 handsets immediately after the new tiled OS launches. It could take a while to see that happening, and it will be interesting to see how much of their commitment will be about Windows Phone, in contrast to Android.
More Flexibility
Microsoft says it is now "open for business on Windows Phone", for everyone interested in building such a smartphone. To achieve this, interested parties can take advantage of Qualcomm's Reference Design and Microsoft's support for it. This will, for instance, give mobile operators the opportunity to directly tap into the Windows Phone market with branded offerings. That is a major advantage Microsoft is creating for itself, as such smartphones can be subsidized and undercut similar offerings in mobile operator stores. Every resource will be available at oem.windowsphone.com.
Windows Phone vendors will be able to release devices for TD-LTE and SGLTE networks, on top of TD-SCDMA, which are used in large smartphone markets like China. That is good news, as more people will have the opportunity to grab a Windows Phone 8.1 smartphone, and use it on the network of their mobile operator of choice.
Those vendors will also be able to offer Windows Phone 8.1 on dual-SIM smartphones, which are popular in some large, and emerging markets, again like China, where consumers may use one network for calls and the other for Internet access (or, personal and business use). The way the tiled OS will visually support dual-SIM smartphones is by offering separate access, in the Phone and Messaging apps, for each network. The Messaging tiles can be linked, to minimize clutter on the start screen. Microsoft also says it is providing "Total user control of Dual-SIM experience".
Lower Barrier Of Entry
Currently, all Windows Phone 8 handsets that we see on the market have a minimum of 512 MB of RAM, 4 GB of internal storage, capacitive keys (and, in Samsung's case one physical button) on the front, all in the same order, and hardware keys for the volume, power and camera shutter on the side. The said hardware layout has been purposefully imposed to give Windows Phones consistency.
But it also means that vendors which are OK with the idea of making Windows Phones have to adapt their smartphone designs, or create new ones, to release devices running the tiled OS. So, in Windows Phone 8.1 Microsoft is giving them the option to use software buttons, instead of hardware ones, on the front, and ditch the dedicated camera shutter key. The last bit is meant to allow vendors to repurpose smartphones that are meant for Android, most of which do not have that button, to run Windows Phone 8.1.
To improve the user experience on low-end Windows Phone 8.1 smartphones, the OS will ship with improved microSD support. What that likely means is apps will be able to be installed and run from the attached external storage. That, mind you, is slower than the internal storage but is a great idea to implement to give owners of entry-level Windows Phone 8.1 devices more flexibility. On a Lumia 520, for instance, that means users will no longer be limited to enjoying a couple of big games, and will be able to install more.
More Enterprise Appeal
Microsoft jumped the gun last year when it announced in July that Windows Phone will receive an enterprise feature pack. When? In the first half of 2014. Eight months after the announcement and users still have not received it on their smartphones.
The highlights of the enterprise feature pack are support for enterprise Wi-Fi, S/MIME and VPN, extended mobile device management and certificate management. These are all features which Windows Phone desperately needs to gain more traction in enterprise, but the latest iteration does not have, effectively holding back growth in that segment.
At MWC 2014, Joe Belfiore, the head of Windows Phone, said that the enterprise feature pack will actually be integrated in Windows Phone 8.1, and not added on top of Windows Phone 8 like some, according to Belfiore, have believed to be the case. That was not an illogical assumption, after all, as it would give Windows Phone 8 devices a better chance to get the green light from more enterprises. However...
Compatibility With Windows Phone 8 Devices
This enterprise feature pack will be part of Windows Phone 8.1, which will be offered as an upgrade to current Windows Phone 8 devices. I am not holding my breath on the upgrade arriving sooner than in the first three months of Windows Phone 8.1's availability, as there are numerous steps to go through, which take time to complete, for the latest OS iteration to land on people's current, compatible smartphones.
I assume Microsoft will offer Windows Phone 8.1 through its Preview for Developers program, which gives enrolled users the option to install the non-customized Windows Phone version, the latest available at the time. If you have not enrolled already, you can look at a story I wrote following Windows Phone 8 Update 3 to learn how to do it. Once, and if, Windows Phone 8.1 is offered through Preview for Developers you can run the update immediately.
Want to Watch the MWC Presentation?
Microsoft made most of these announcements during an MWC keynote, that you can view here.