Celebrate Grumpy Cat's second birthday by sharing a picture of your cat!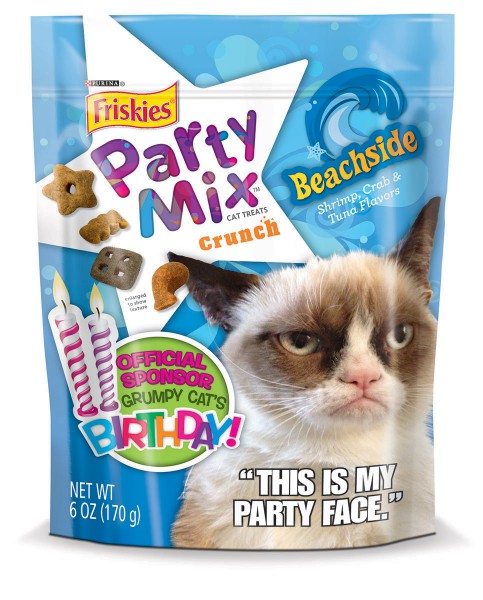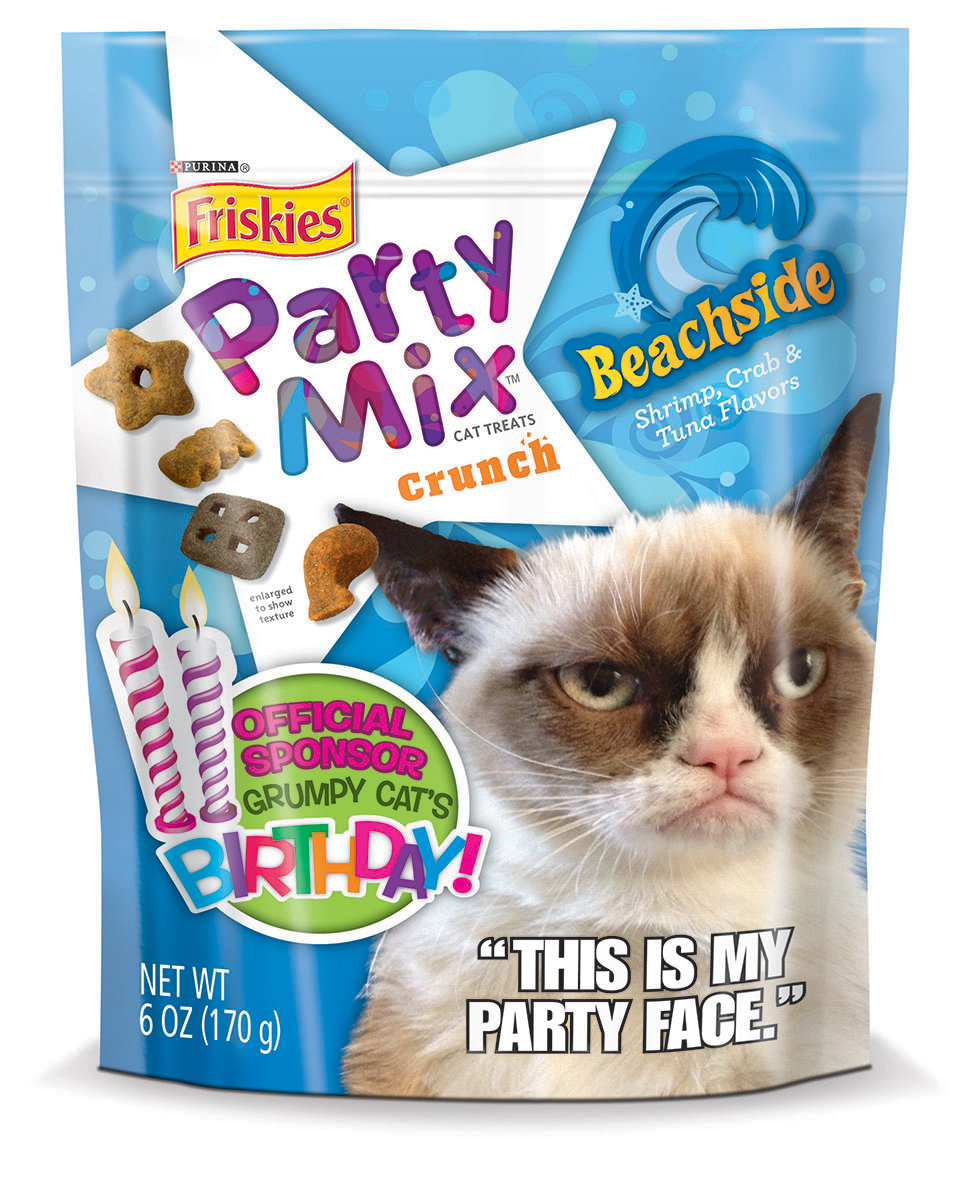 When it comes to the internet, there is one absolute...a love of cats. Regardless of your allegiance -- Windows, Mac, Android, iPhone -- felines bring us all together. Sure, there are some macho men that will pretend they do not like cats, but I guarantee their hearts will melt at the sight of a basket of kittens.
One of the most famous internet cats is the lovable Grumpy Cat. She became one of the most popular memes of all-time, generating a huge amount of social media shares. If you aren't familiar, she is a cat with a grumpy face. Believe it or not, Grumpy Cat is turning 2 years old on April 4th. Since she has brought us so much joy, it is time we returned the favor by celebrating with her. Today, cat-food company Friskies announces a contest to win a trip to NYC, where the winner will meet Grumpy Cat.
"To officially kick off Grumpy Cat's birthday festivities, Friskies Party Mix is issuing a #1MMGrumpyFrowns Challenge to consumers. From today until April 29, 2014 Friskies Party Mix is asking consumers to help Grumpy Cat fulfill her birthday wish of spreading grumpiness nation-wide by taking photos of themselves and their cat(s) making their best Grumpy face then sharing the photos using the hashtag #1MMGrumpyFrowns on Instagram or www.friskies.com/partymix", says Friskies.
Matt Conran, Friskies Party Mix Assistant Brand Manager explains, "Friskies Party Mix is thrilled to release our first packaging featuring Grumpy Cat, available for a limited time that will be on shelves through April of this year. Also we're aware that many owners celebrate their cats' birthdays so we're throwing the ultimate Super Terrible Two Birthday Party for Grumpy Cat by giving her a party she will never forget and we hope consumers take advantage of this opportunity to have the truly one-in-a-lifetime chance to join Grumpy Cat at her second birthday party".
While Grumpy cat is...well...grumpy, she still deserves to be celebrated. Many people love their cats and the opportunity to share pictures is a fun experience. Not to mention, you can win a trip to New York City as a result. Kudos to Friskies for embracing Instagram and hashtags, since this ties in nicely with the fact that Grumpy Cat is an internet meme. Heck, even though I no longer have a cat (R.I.P.), I want to buy a bag of the limited edition cat treats as a collector's item.
Will you enter the contest? Tell me in the comments.