Microsoft is back, baby! 5 things the company finally gets right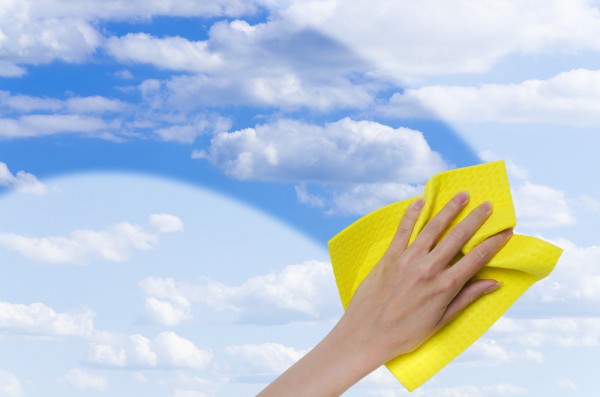 Microsoft is a lot like Lindsay Lohan or Britney Spears, and the tech news community has been acting like trashy paparazzi. You see, Lindsay and Britney were at one point the darlings of the entertainment business. They were well respected and people enjoyed following their rise to fame. However, once on top, those same people took joy at their self destruction.
Microsoft is the same; its Windows product was a huge reason why the personal computing explosion occurred. Without that operating system, the world would be a much different place -- likely for the worse. It too was celebrated, but once on top, many people bashed the company for its policies and business practices. Windows 8 was perhaps the apex though, with many news publications claiming that the operating system was a failure and that the company's best days were behind it. Well, I am here to say that Microsoft is finally doing some things right! Here are five things that prove it.
1.) Listening to users on Windows -- With Windows 8, Microsoft ignored beta testers that the UI was a disaster. Switching between Modern UI and the "classic" desktop UI was a migraine-inducing exercise. Still, Microsoft moved ahead and released the operating system to the public anyway. The result? Consumers generally hated it and it arguably accelerated the decline of the PC. It was so bad that an entire market was created for replacement Start menu programs, like Classic Shell.
Consumers clearly wanted the classic Start menu back. How did Microsoft respond? With a Start Button in Windows 8.1 that launched the same Start screen that many hated. It was clear that Microsoft was ignoring its own customers in order to push its own agenda.
However, the company has seemingly righted the ship, with the much improved, albeit poorly named Window 8.1 Update. This update makes the experience much more friendly for mouse and keyboard users, by adding things like title bars to Modern UI apps and universal access to the classic task bar.
Taking it even further, Microsoft has dropped a bombshell, by hinting that the classic and much-loved Start menu will return in a future version of Windows. Now, some will call it an admission of failure and maybe it is. However, cutting losses and admitting you are wrong is sometimes necessary. Microsoft is clearly listening to its users now and that is the important thing. While too much listening can be dangerous, leading to short-sighted decisions, the company is not in danger of that any time soon.
2.) Windows Phone 8.1  -- Microsoft's mobile OS is a distant third place and that is OK. No one expected Windows Phone 7 or 8 to take the world by storm overnight. However, the product is rather poor. For instance, there is no notification center and users cannot do something as simple as adding a background image. Both of those issues are being addressed in Windows Phone 8.1, which is due later this year.
Microsoft is adding an action center, which mimics the pull-down menus found in Android and iOS. This finally enables the user to view notifications and updates without leaving the app. It is so simple, yet so necessary. Microsoft was letting its vision of a tiled interface get in the way of convenience for the user, so it is great to see that it is being less stubborn.
Another great feature is the ability to add a background wallpaper, which is shown underneath the tiles. In other words, the tiles are essentially "clear", so that the user can see the image. This makes the overall experience feel unique to the user. More importantly, it allows adults to have a phone that does not look like a child's play thing.
Windows Phone 8.1 will have many more features that will help Microsoft's mobile OS evolve into what it should have been from the start. It will finally be a viable competitor to Android and iOS.
3.) Office for iPad  --  Bringing its most popular software to the most popular tablet on Earth seemed obvious to all. Well, all but Microsoft. It took nearly four years for the company to embrace the iPad. This is mind-boggling, as the company likely lost out on millions, if not billions of dollars by staying out of Apple's App Store for so long. In the interim, tons of Office-like suites flooded the store, essentially eating Microsoft's lunch.
Some may argue that the company was saving Office as a way to attract users to its own hardware, like the Surface. Well, while I think the Surface tablets are pretty great, consumers have not completely agreed, causing Microsoft to lose much money with version one.
Microsoft finally gave in and released Office (Word, Excel, PowerPoint) to much fanfare. The apps quickly shot up to the top of Apple's app store rankings and got pretty much universal praise from critics and users alike. While there are many free alternatives available, such as Apple's own iWork, none are a true match for the real Office.
4.) Satya Nadella  -- A new CEO can be rather hit or miss -- just ask Mozilla. It is almost impossible to please everyone with a CEO appointment; everyone has critics. However, Steve Ballmer's approval rating among Microsoft users and critics was rather low. While I am sure he was a nice man, he was generally the butt of jokes, due to his bizarre on-stage antics and embarrassing quotes. It was clear that a new CEO was needed for years, but Stevey-boy just kept on surviving.
Mr. Ballmer was officially put out to pasture on February 4th, and replaced by little-known Satya Nadella. Little-known was just what the doctor ordered. While some called for the return of Bill Gates, it was apparent that new ideas and leadership were needed. Mr. Nadella is charismatic, smart and most importantly, young. Not to sound like I am discriminating against older people, but fresh eyes were required in order to fix the mess.
Satya's first major order of business in his new role was to announce Office for iPad. He delivered this in epic fashion, signaling a new era of Microsoft. He is making the company cool again.
5.) Free OneNote -- This should not be underestimated. Note-taking, idea-storage and task management will be a huge aspect of the future of computing. As wearable technology evolves and people depend more on computers as an assistant, it is imperative that companies have a platform to manage it all. While some view OneNote as a dumping ground for notes, it is far more than that. It literally syncs your life across devices.
Microsoft making it free for both Windows and Mac users was a tremendous move, making it a viable cross-platform solution. You can use it on Android, iOS and Windows Phone too. Heck, there is even a web version that Chromebook users can take advantage of. Make no mistake, this will be a huge part of Microsoft's future.
Conclusion
As you can see, Microsoft has been busy. It is on the right path to improving both Windows and Windows Phone, is kicking ass on iOS with Office, has a new likable CEO and is very aggressive on the ever-important task and note-taking market with OneNote. This is an all-new company that is finally getting things right after a disastrous run of bad decisions. Hopefully for Microsoft, it is not too late to win users back.
Do you think Microsoft is cool again? Tell me in the comments.
Image Credit: grufnar/Shutterstock