Meet Windows Phone 8.1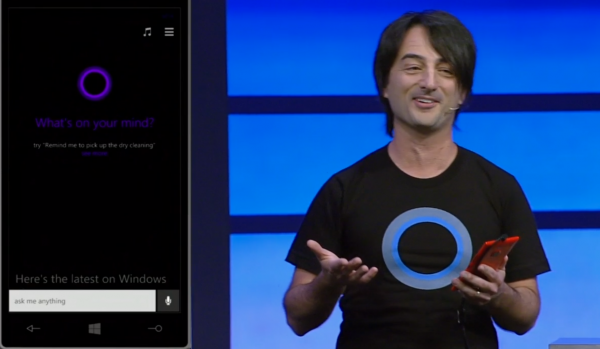 Today, at the Build conference in San Francisco, Microsoft takes the wraps off Windows Phone 8.1, the first major update for its smartphone operating system since late-October 2012. The much-awaited release should finally give the software giant's competitor a clear advantage in the race against main rivals Android and iOS, that dominate the smartphone market from afar.
Microsoft has thrown a lot of features at Windows Phone 8.1, some of which we had been expecting to arrive with Windows Phone 8. A lot is riding on this release, as the platform is at a critical stage now. Its market share fails to top 4 percent due to low consumer adoption, Microsoft is set to become the largest Windows Phone vendor, manufacturers have shown little interest in it as they focus their efforts on Android instead, and the competition is more fierce than ever. Windows Phone 8.1 is the release which sets the tone for the platform in 2014, and, naturally, our expectations are high.
The changes introduced in Windows Phone 8.1 can easily be summed up in one word, "finally". Microsoft has addressed our main criticisms for past releases, as Windows Phone 8.1 bakes in lots of features users have asked for for years, the main one of which relates to the availability of a notifications center. Yes, the software giant now concedes live tiles alone do not cut it.
The Windows Phone 8.1 Action Center unifies notifications in a similar way to Android and iOS, grouping them per app. It offers a much easier way to check notifications than scrolling through the homescreen and looking to see whether the live tiles show the relevant information; users can dismiss individual entries or all at once.
The Action Center also packs a quick settings bar, which provides easy access to features and gives users the option to alter the state of available connectivity options (Wi-Fi, Bluetooth and NFC, for instance). Users can choose the four available toggles, which is a nice touch.
The other important new feature is the personal assistant in Windows Phone 8.1, named Cortana. It replaces the subpar version available in previous iterations of the OS. It is Microsoft's answer to Google Now and Siri. The personal assistant is now capable of responding to questions in a more natural way and deliver relevant information depending on location and user data. It even addresses the user by their name of choice, which should make way for some interesting videos on YouTube. Apps will be able to tap into Cortana through APIs.
Business users will certainly appreciate the enterprise feature pack, which Microsoft announced in mid-2013. I have previously discussed it here, so check the article for more details on what it adds. Similarly, look here for details on the hardware support changes and the previously-announced extended vendor list. Micromax and Prestigio are added to the vendor list today. Joe Belfiore presented the company's first Windows Phones.
Windows Phone 8.1 also brings a quiet hours option, that allows users to silence their handset during certain hours, and allow texts and calls to be audible only when they come from certain contacts. This is a minor feature in comparison, but one which is important for improving the overall experience.
There is improved battery management, courtesy of the Battery Power Sense feature. It reveals which apps consume most resources and introduces exceptions for the battery saver mode, as the main highlights.
The lockscreen is also more customizable, with a partnership with prolific Windows Phone Rudy Huyn developer being announced to showcase this new feature. Users can customize the layout, to make it more personal.
Internet Explorer on Windows Phone 8.1 has closer ties to its Windows 8.1 counterpart, as the software giant enabled the option to share opened tabs between the two (like Google Chrome offers). On Windows Phone 8.1, the app also brings an improved interface, a reader mode, password management, private browsing, support for more opened tabs and improved general functionality.
The camera app is much better now, as it offers much more control over shooting settings, adds burst shot and scene modes and better photo management. It will be interesting to see whether the Nokia Camera app will still be offered going forward, as a substitute for the built-in offering.
The Store app also sees general improvements aimed at making the browsing and purchasing experience better. For the first time in Windows Phone's history, automatic app updates are offered. This is a feature I have longed for, as it ensures the latest version is always installed. Users will be able to purchase apps only once for their Windows Phone and Windows 8.x devices, which is yet another welcome improvement.
What else does Windows Phone 8.1 offer? The keyboard, which has been pretty good to type on based on my experience, gets swipe input, the Wi-Fi menu reveals more customization options, and the start screen background now accepts wallpapers and shows more tiles. Users can also choose which app is the default one for sending SMS, which is also a nice touch, double tap on the screen to unlock the Windows Phone, and install apps on the microSD card. This should make low-end devices much more usable.
There are many more new features, but these are the most important user-facing ones. We will do an in-depth review as soon as we can get our hands on Windows Phone 8.1. Stay tuned for a guide which details how to install the OS on current Windows Phone 8 devices.
Microsoft announced that Windows Phone 8.1 will be rolling out in the next couple of months. From late-April/early-May it will be available on Windows Phones out-of-the-box.