A guide to cutting the cord -- the services and hardware that will help fill the void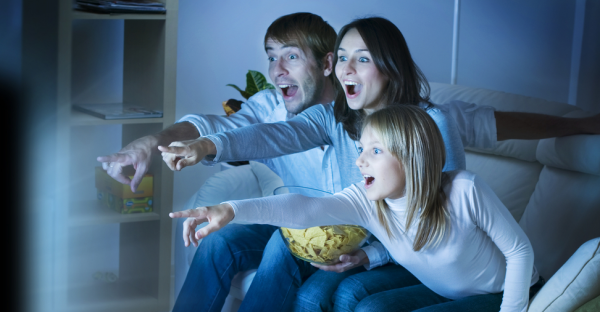 A little while back I wrote a post asking you, the readers, if you planned on getting rid of your pay TV service this year. The response was overwhelming, but the comments were also somewhat surprising. Many of you had already done it.
For those who have not, I thought it would be a good opportunity to point out the services available that can help to fill that time when you sit on the couch simply wanting entertainment to relax to. I don't promise that this will make up for everything, but let's see how close we can come.
There are more options out there than many people think. We are obviously only going to cover the legal ones here, as BetaNews does not advocate piracy and will not be directing you towards BitTorrent sites or questionable streaming services.
With that little disclaimer out of the way, let's look at some of what is out there. And I ask you, if I missed something -- and I surely will -- please let everyone know about it in the comments.
The Web
This is the first and most obvious place to start. There are the usual options, such as YouTube and its brethren like Vimeo. But that is merely scratching the surface.
All broadcast channels operate websites, and most offer a limited amount of shows through it. ABC and Comedy Central are prime examples. Want to watch the full episode of The Daily Show from last night? You can do that.
A good many of these channels have apps on set-top boxes like Roku, making it even easier to get the content onto the big screen in the living room.
Netflix
Not all of the services we are looking at are free, but together, they cost less than you're likely paying now. Not to mention, you don't need them all.
Netflix is probably the best known streaming video service at this point, thanks in large part to its familiarity as a DVD-by-mail system. You no longer need to worry about waiting for, and then returning, discs. Now you can simply stream the content through an app, which is available on pretty much every set-top box and gaming console, not to mention many Blu-ray players and smart TVs.
The company also offers original content, such as the award-winning House of Cards. These shows can't be found elsewhere, so if you want them, then this is your landing spot.
Netflix currently runs $7.99 per month, but the company has indicated that a small price increase is on the way fairly soon.
Amazon Prime
Almost identical to Netflix, Amazon offers its own streaming video service, again with apps on most platforms. An array of movies and TV shows are available through it as well. Not all of these are identical to its rival, though, thanks to exclusive deals, such a recent one with HBO.
Amazon also is producing original shows. Two of them, Alpha House and Betas, just wrapped up season one, and the retailer has announced a few more are in production and coming later this year.
Pricing for this is $79 annually, which undercuts Netflix, but that price is due to increase to $99 shortly. However, you get some additional perks like free two-day shipping on all orders and the Kindle lending library if you care turn off the TV and enjoy a book.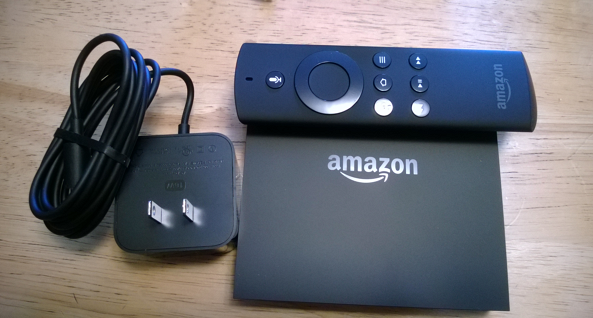 Redbox Instant
Another DVD rental service turned streaming, Redbox offers a nice selection of movies, but lacks the original content -- at least for now. The choice of devices is considerably less than the last two, but the price is competitive at $8 per month.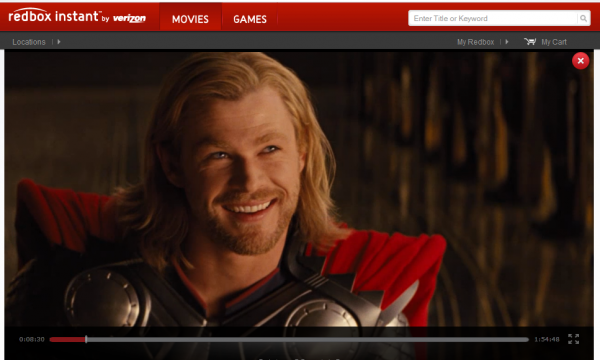 Hulu
Unlike Netflix and Amazon, Hulu offers some of its content for free streaming, but if you want access to the full library, then you will need to upgrade to Hulu Plus.
The service started out as a joint venture between a few major TV networks, but has steadily grown since then, continuously adding new content and signing new partners like Disney, WWE and BBC, to name only three. It's more than just TV now, as movies are also available.
For the Plus package, you will need to pay a $7.99 per month subscription, which is right in line with current Netflix pricing. Where it stands out is that, in some cases, you will be able to watch new episodes of the latest shows a day after they air.
PlayOn and PlayLater
This service tends to bring up doubters when they hear of it, claims of illegality and piracy find their way into the comments whenever I write about it. The fact is, PlayOn launched in 2008 and has avoided legal problems because of the way it handles this.
Customers pay an annual fee of $69.99 for both PlayOn and PlayLater, although PlayOn can be purchased alone if you don't want the DVR service.
You then get access to over 100 channels, but here is how it works, and does so legally. Some channels allow full streaming access, others like ABC, allow only some content to be viewed -- in this case, what is available through the WatchABC portal. A few such as ESPN require proof of a valid cable or satellite service, which means cord-cutters won't be watching those.
Essentially, a lot of what you find here can be accessed via the web. But PlayOn brings it all together in one easy interface and has apps for set-top boxes and gaming consoles. This makes the fee understandable, as it is providing an easy way to put this in your living room without scrambling around through different apps.
120 Sports
When it comes to cutting the cord, sports is a major stumbling block for many people. That is changing, but the pace is glacial. Services like Watch ESPN and HBO GO are no help, requiring a pay TV subscription and defeating the purpose.
Some of the more forward-thinking leagues no longer require this, simply relying on a subscription model to the apps themselves -- the NBA and MLB are examples. The NFL remains a major holdout, though this may be, in part, due to its Sunday Ticket deal with DirecTV.
120 Sports is a new service that hopes to help out with some of this. It has not yet launched, but offers some promise. "At launch, content partners will include 120 Sports equity investor Time Inc. (owner of Sports Illustrated) as well as the NHL, NBA, MLB.com, NASCAR and leading collegiate conferences via Campus Insiders (a joint venture between IMG College and Chicago-based digital sports media company Silver Chalice)". Details on pricing and availability remain unannounced at the time of this writing.
Vudu
Vudu is another option for buying and renting movies and TV shows. You'll need to sign up for an account, but that's free, so you will only pay when you wish to watch something.
It offers a daily $0.99 movie and other deals as well. Plus, the service is currently offering five free rentals when you sign up for an account.
Crackle
Crackle is run by Sony Pictures and also offers a lineup of movies and TV shows, along with throwing in some original content as well. Some of the content is free, but much is not. Again, you will need to sign up for an account to get started.
iTunes
Many of you are familiar with iTunes already, as it still has a heavy influence on music. But aside from the audio content, the Apple service also has videos for purchase and rental. It will work best with the Apple TV, but that box isn't absolutely necessary for success.
Over the Air
In the olden days, TV came in through an antenna on the roof of your home, and many people had a dial on top of the TV that could rotate that antenna to get better reception for a particular channel.
Well, despite cable and satellite, those days aren't over. You can still pick up TV signals through the air, and today's equipment for doing so is much smaller and incredibly efficient. In fact, you'll get higher resolution this way, thanks to less compression.
There are obvious drawbacks -- it will depend on your location, as you need a clear line of sight, and your channel choice will be limited.
One additional thing to look at in this sector is a company called Aereo. You may have heard of it, given the recent news. A case filed against it by broadcasters is currently before the Supreme Court, and the outcome is anyone's guess. Aereo, if you don't know, allows you to rent an antenna and then beams the content to you -- that's an over-simplification, but the general idea. It is available now in select areas, but for how long is up to the court.
A Word on Hardware
I had originally planned to make this a two-part series, going with services and hardware, but a recent comparison I did precluded that -- the Roku 3, Amazon Fire TV and Google TV will tell you most of what you need to know about set-top boxes. Though, I'd be remiss to not mention Apple TV and WDTV, but I have tried neither, so I reserve judgment. All will meet your needs in varying ways. Shop carefully based on the services you want to use.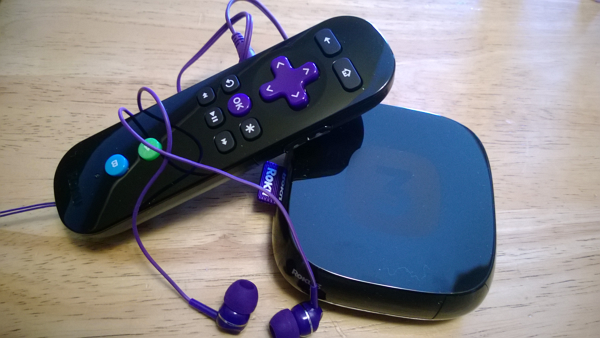 That brings us to my old friend the HTPC, something I maintained in my living room for several years. It is certainly the most powerful device, and perhaps the most versatile. But it is also quickly becoming a dinosaur.
Microsoft continues to maintain Media Center, but not much more can be said. Alternatives exist. Media Portal will run on top of Windows, and is kept current by an enthusiastic community. I've used it, prior to Media Center, and it's a stellar platform.
XBMC is also an excellent, and cross-platform, solution, along with its variant OpenELEC. Linux MCE is a bit of an enigma, but there is a lot of promise behind it, especially with its controls for home automation. MythTV has been around since oldest days of HTPCs and many users swear by it.
Conclusion
Many of the services mentioned above are region-specific. There are ways around that, of course, but those are not for this story.
Given the amount of content available online now, and the endless stream being added, I have certainly only scratched the surface. Those with other suggestions are welcome to chime in below and let me and other readers know.
Image Credit: Subbotina Anna / Shutterstock