Nokia XL reaches APAC, IMEA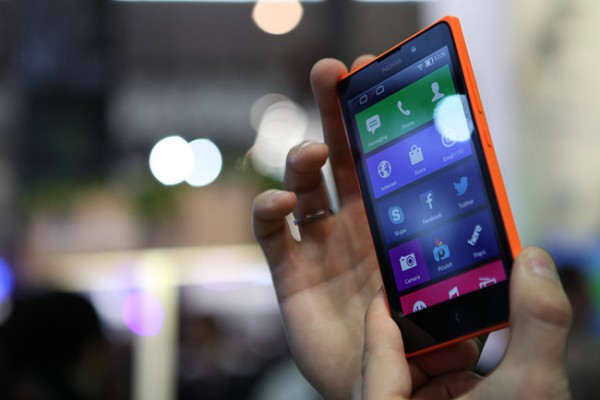 Nokia XL is part of a highly-anticipated Android lineup the Finnish company unveiled in late-February, before the sale of its Devices & Services business to Microsoft. It is targeted at the entry-level smartphone market, and sports a look similar to more upscale Lumia handsets.
Stephen Elop, former Nokia CEO and current head of Microsoft's Devices and Studios division, has said the software giant would remain committed to the X lineup (despite the role it plays in the Windows Phone market), following the sale's completion. That makes Microsoft an Android vendor (one of many). And with the availability of the Android device in the two extra regions, the software giant is not hindering the smartphone's chances of success.
Starting yesterday, consumers in the APAC (Asia-Pacific) and IMEA (India, Middle East and Africa) regions can get their hands on the Nokia XL for €109, before mobile operator subsidies and any other taxes are applied. Available color options include Black, Bright Green, Cyan, Orange, Yellow and White.
Here are the most important Nokia XL specifications: 5-inch display with a resolution of 480 by 800, 1 GHz dual-core Qualcomm Snapdragon processor, 768 MB of RAM, 2,000 mAh battery, 5 MP back-facing camera with flash, 2 MP front-facing camera and expandable storage (up to 32 GB).
The Nokia XL features a heavily-customized version of Android, which makes heavy use of tiles, like Windows Phone, and offers access to known Microsoft services, like OneDrive and Skype. Instead of Google Play, it gives users access to Nokia Store. The smartphone can run Android apps, which is what its main appeal is.
Based on price, it will go up against a slew of entry-level Android smartphones as well as Windows Phones, like the successful Lumia 520 as well as its replacement, the Lumia 525.