Angry Cisco CEO calls on Obama to rein in surveillance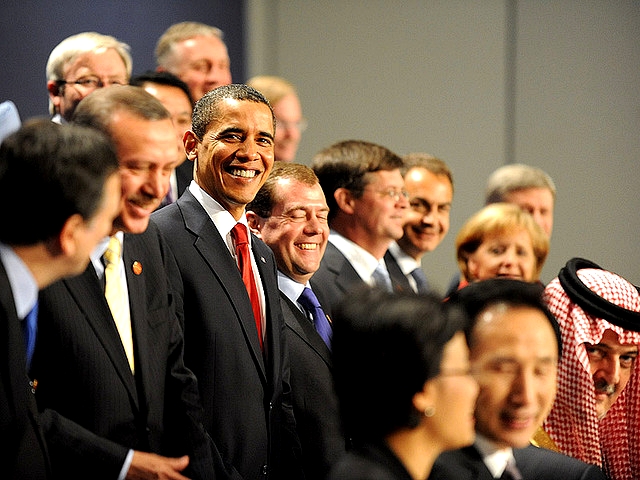 Cisco's head has called on President Barack Obama to stop bugging his company's networking equipment.
John Chambers was reacting to the emergence of pictures showing National Security Agency (NSA) workers breaking open Cisco networking equipment in order to install surveillance tools in them. These devices would subsequently be resealed and sent out to customers, including Internet service providers and other major tech companies.
The incriminating snaps were published by former Guardian journalist Glenn Greenwald in his new book entitled 'No Place to Hide: Edward Snowden, the NSA and the Surveillance State'. Greenwald worked closely with Snowden to expose the US and UK governments' PRISM spying program and made headlines when his partner David Miranda was detained for nine hours by British authorities at Heathrow airport, apparently under anti-terrorism laws.
Miranda also had all of his electronic devices confiscated and examined.
Last week, Chambers made his feelings known by penning a letter to Obama, saying, "We simply cannot operate this way, our customers trust us to be able to deliver to their doorsteps products that meet the highest standards of integrity and security".
Chambers also called on Obama to implement new "standards of conduct" as soon as possible. Many US-based companies, including Cisco, have lost a great deal of customers to European and Asian rivals, due to a lack of trust from surveillance-wary customers.
Earlier this year, we caught up with Trend Micro CEO Eva Chen, who said, "Trend Micro is a Japanese company, so actually... we benefited [from the PRISM scandal] because we saw companies, especially in Europe, start to say, 'I'm not sure I want to use US companies' services'".
"If these allegations are true," continues Chambers' letter, "these actions will undermine the confidence in our industry and in the ability of technology companies to deliver products globally... we are concerned that our country's global technological leadership will be impaired".
Obama has attracted a lot of criticism for his handling of the saga. Back in January, given the opportunity to apologize for the NSA's actions, he went down a rather different track.
"We will not monitor the communications of heads of state and government of our close friends and allies," he said. "But let me be clear: our intelligence services will continue to monitor the intentions of governments around the world. We shouldn't have to apologize just because our capabilities are greater than others".
In his letter, Chambers also implored Obama to "take more steps and a leadership role to ensure that guidelines and reforms are put into place that can be honored across the globe".
Published under license from ITProPortal.com, a Net Communities Ltd Publication. All rights reserved.