Dirty desktops and titillating tablets -- the browsers you use to get a porn fix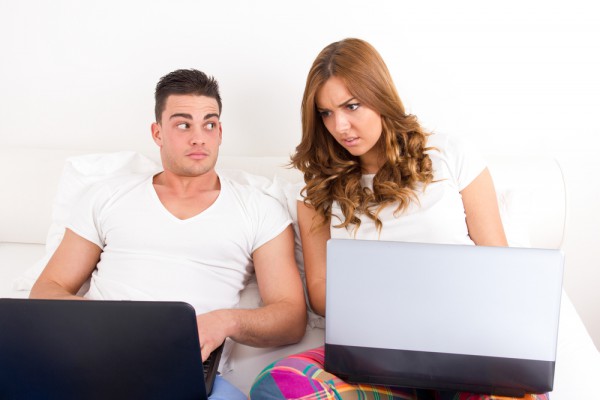 Porn has always been big business, and online porn accounts for a staggering proportion of web traffic. The availability of always-on internet connections in the home, and near blanket use of internet-enabled mobile phones and tablets, means that it is now easier than ever to get a porn fix if you feel the urge. But have you ever wondered how all of this porn is being accessed? Well… wonder no more! Porn site (you don't say!) PornHub conducted research after Gizmodo expressed an interest in seeing which browsers were most used by consumers of porn, and the figures make for interesting reading.
It perhaps comes as no surprise that desktop browsers prove the most popular. Some 51 percent of Pornhub's traffic comes from people using desktop computers. But, without wanting to put too many unpleasant images in your head, this leaves 49 percent of porn perusal that is enjoyed on mobile phones and tablets. You know, those devices that are easily transported to a quiet room and are rather easier to hold in one hand than a laptop...
For now, let's stick with the desktop stats. It is here that Chrome rules supreme, gobbling up 44.4 percent of Pornhub's traffic, Internet Explorer coming second with 23.2 percent, and Firefox just behind with 20.1 percent. Bringing up the rear is Opera with 2.6 percent of porn traffic, while Safari accounts for 7 percent. But on mobile platforms, it's Apple's browser that takes the crown. Looking at portable porn, Safari occupies well over a third of the mobile porn browsing market -- 38.2 percent. Android stock browser -- yes, it is used -- accounts for 29.4 percent, while Chrome comes in third place.
Focusing in on tablets, it seems that iPad users are the most interested in pornography -- 73 percent of PornHub's tablet driven traffic comes from Safari. Dirty iPad owners! Chrome takes second place with just 13.6 percent, and BlackBerry even manages to make an appearance, eating up… wait for it… 0.69 percent of traffic. On the desktop, Internet Explorer may account for less than a quarter of PornHub traffic, but those who are using this browser are keen to keep up to date it seems; more than half of users are using Internet Explorer 11.
We'll leave you to take a look through the most popular search terms -- there's nothing too horrific here, but before looking through the list at work, keep in mind that these are searches relating to porn! -- but there are further interesting breakdowns of browser usage. Safari users may be responsible for lots of porn traffic, and this is because they are a picky bunch who have to look at lots of pages to find something they like.  On the desktop, Safari users look at an average of 9 pages per visit (more than any other browser), and the figures are very similar on mobiles and tablets, although the browser is beaten into second place in both instances.
The most, er, easily satisfied users? On the desktop it's Opera users who are done and dusted the quickest -- 7 minutes and 31 seconds -- while on mobile devices, it is Android users who finish last. Or first, depending on how you look at it...
Photo Credit: Feel Photo Art/Shutterstock