ChargeKey and ChargeCard ensure you'll never be without a USB charger cable again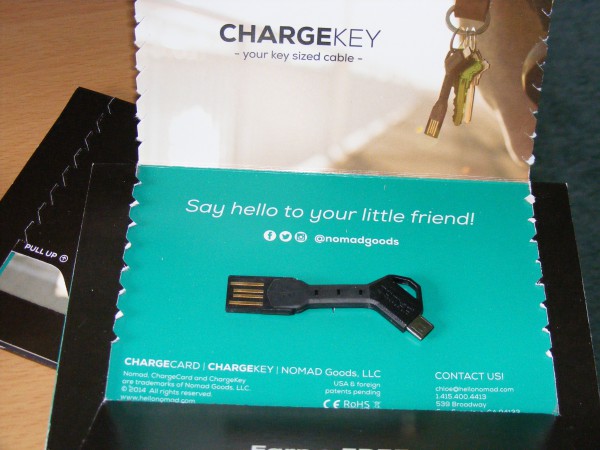 As we become more and more reliant on mobile gadgets it's inevitable that running out of battery life on your phone or tablet will become a regular occurrence.
Since we don't tend to carry chargers around with us all the time this can be a bit of a problem. If you have access to a USB port, however, your problems may be over.
The Nomad ChargeKey attaches to your key ring and means you'll always have the ability to charge your smartphone from a PC or an in-car USB port. It's available in iPhone 5 and micro USB formats. The latter should cope with most Android smartphones and tablets as well as many MP3 players and other gadgets. The ends are molded in hard plastic and the middle bit is a flexible rubbery material so it will adapt to different positions and it's robust enough to survive day-to-day life.
Unlike the Lumsing battery pack that Mark reviewed yesterday, however, the ChargeKey isn't suitable for use as a murder weapon -- unless you could get your victim to choke on it.
Its sister product the ChargeCard does the same job but is in a credit card-sized format that can be slipped into your wallet. This feels like a rather less elegant design as you have to bend the USB connector back over itself in order to connect it. It works well enough but we'd be a bit worried about its longevity.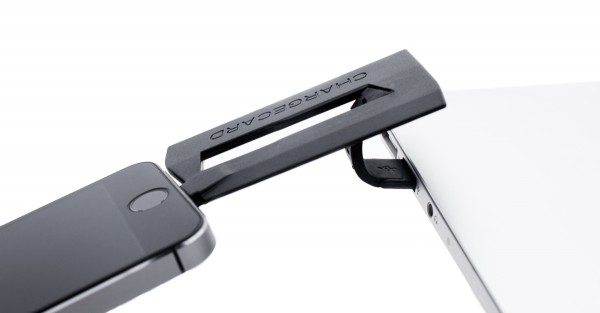 Both products are available direct from Nomad and are priced at $29 each regardless of format. If you're in the UK you can order them from Amazon where they cost £20 each.
If you suffer from what the electric car world calls range anxiety with your smartphone or tablet then it's worth thinking about adding one of these gadgets to your key ring or wallet. We'd opt for the smaller and more elegant ChargeKey but either will do the job.