Bye bye, Facebook. Hello, Ello?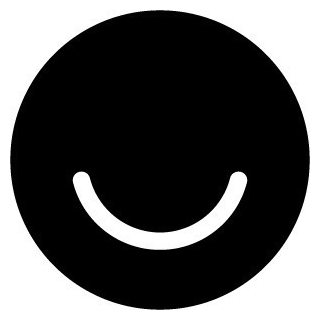 It's very easy -- some would say fun -- to bash social networks. MySpace was a very easy target, and Twitter comes in for criticism from time to time, but it's Facebook that tends to bear the brunt of people's ire. Mark Zuckerberg's social (advertising) network hits the headlines quite frequently, but it's been on the lips of many in recent weeks after starting to aggressively implement its "real name" policy. It's something that initially upset drag artists around the world but it's also something that affecting musicians and other artists who have opted to use a stage name. In recent days another name has bubbled to the surface. It's not brand new, but Ello has been hard to avoid over the last few days. What's going on?
It's clear that the fallout from the drag artist incident that social network users have been seeking out new homes where they are free to be whatever they want to be. This is something that Ello seems to offer. If you want to hide behind a pseudonym, adopt a different online persona, run multiple account under different names, pretend to be someone else, or just smirk at the fact you can call yourself Farty McPoopButt if you feel so inclined, you're onto a winner here.
The site may not be new, but it's certainly in its infancy -- it only sprang into existence this year. Starting life as a "private social network", Ello expanded to a public network. But one with quite a difference: no ads. Ello thinks "ads are tacky" and has committed to remaining ad-free -- so confident are the founders that this will remain the case, a prominent Delete Account button is provide in settings so you can walk away if anything you don't like should happen.
The page that explains the "no ads" policy does give away a glimpse of what's to come. "Ello is completely free to use". Well that's a good start. "Very soon we will begin offering special features to our users." Sounds good to me... count me in, you cheeky little scamps! "If we create a special feature that you like, you can choose to pay a very small amount of money to add it to your Ello account forever." Ah... there's the rub. Well, one of the rubs.
Ello has an air of Apple to it; old-school Apple, admittedly, but there's a distinctly Apple-y feel to everything. The word "beautiful" is bandied about as if it's an adword. The site is young, but you're given little control over the look and feel of things. The stark simplicity is something that you'll either fall in love with, or loathe with a passion -- much like Apple's products. Ello is like stepping back in time. Forget fancy extras. Forget options. This is stripped-back social networking. At the moment, even the user-base is stripped-back. The fact that Ello is currently invite-only (but getting hold of an invite is not hard) helps to increase intrigue levels, but also create a semi-elitist niche network that will appeal to a certain type of social networker.
Ello is currently riding the wave generated by the public, and celebrity, outcry at Facebook. It's too early to tell whether site with weather the storm, whether it will cope with an influx of new users, or if users will stick around. There's a bit of an echo there at the moment, but word seems to be spreading. Is it cool? Is it hipster? There's a manifesto, comrade. Is it anti-cool? Gawd knows... but it something of a mini-phenomenon at the moment. Maybe it will remain the domain of freaks, geeks, hipsters and musicians.