Will you buy Apple Watch -- yours from $349 to $10K-plus?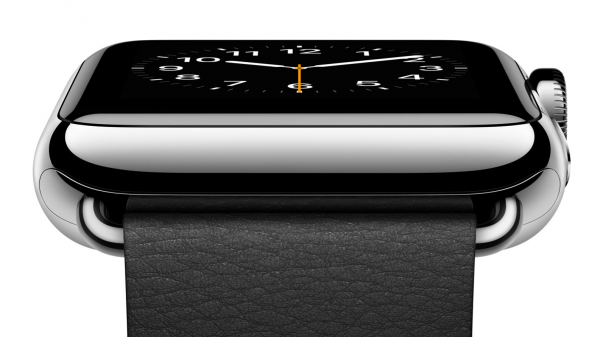 The long-hyped smartwatch from the maker of iPhone is now official. Apple takes preorders from April 10, and sales start 14 days later. For all the hype, the price is what really distinguishes the device, which will be available in aluminum, stainless steel, and solid gold—with the latter selling for minimum $10,000.
Apple Watch Sport is the lower-cost option in 38mm and 42mm cases, starting at $349 and $399, respectively. Apple Watch ranges from $549 to $1,049. Apple Watch Edition is the pricey one starting at $10K. At launch, the wristwear will be available in Australia, Canada, China, France, Germany, Hong Kong, Japan, United Kingdom, and the United States. Today's big question: Will you buy one? And which?
"We want the world to know that Apple Watch is coming", Apple CEO Tim Cook said during today's launch event. Given the hype, uncharacteristic pre-launch interviews with designer Jony Ive, and device pricing, we all know what's coming. But do you want it?
Cook downplayed battery life, which at 18 hours he characterized as "all day". I said to one of my colleagues last week that the Ive interviews diminishing battery life's importance looked like Apple damage control ahead of today's splashy media event. I suppose if your objective is to wear a $10,000 watch for a few hours during a party or public event, promised battery life will be more than enough. For everyone else? You tell me.
Status Symbols
In my quick analysis of today's media event that officially launched the smartwatch and debuted a new ultra-thin and light MacBook, Apple returns to its core roots (no pun intended). Both products are all about status. Make no mistake: The devices you use establish status—having the newest, coolest thing. Appealing to the desire for coolness is a longstanding Apple design prerogative.
But that aspirational quality has been missing for a good half decade—and I suspect not coincidentally during the latter stages of cofounder Steve Jobs' illness, retirement as chief executive, and tragic death. Aspiration remained in the marketing but the quality falls short of products released from around 1998 to 2010. On Twitter today, "Wow" is a common response to the new MacBook, about which many tweeters regard as the bigger announcement. I agree. The 12-inch screen laptop goes on sale April 10, start at $1,299.
Status for customers isn't the same for investors, who lifted Apple's share price to $129.57 before the smartwatch announcement, then pushed down the stock to $125.06 afterward. Maybe future revenue will impress more. Do the math—should Apple sell just 1,000 of the $10,000 watches in any quarter.
But that raises a different question about Apple Watch. How soon will the one bought next month be obsolete? A year? Two? How much will anyone pay for the privilege? Because there is always another cool, pricey thing coming, and Apple's track record is proven: Redefine cool, making the old thing look less desirable—if not obsolete.
[poll id="19"]
I laughed watching Apple marketing chief Phil Schiller introduce the new MacBook's keyboard. In doing so, he essentially dissed the old technology found on the company's existing laptops. What was cool then isn't now. Such presentation is risky, considering Apple still sells computers with the older tech and "make people feel bad about what they have" marketing can sometimes backfire.
And now circling back to the question that matters most—well, for this post: Will you buy Apple Watch? Please take the poll and answer in comments.