Seagate Personal Cloud: Home media storage done right [Review]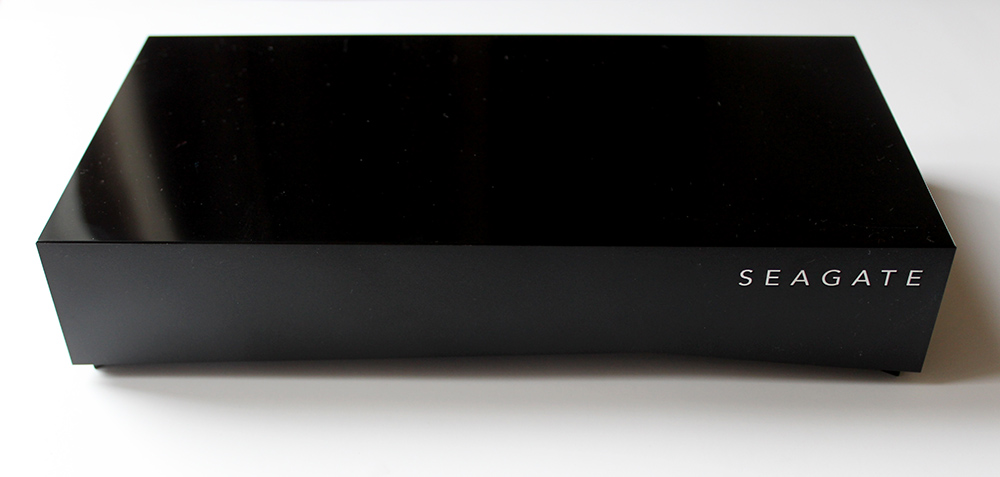 The average family has multiple devices capable of taking photos and videos. Seagate Personal Cloud from Ebuyer provides a central repository for all of this media, and can automatically back up content from your computers, smartphones and tablets.
You can access movies, music, photos and files from any supported device on your network, and stream media directly to Chromecast, Roku, Apple TV, and some Smart TVs. You can also access your files remotely over the internet, and sync content with cloud storage services.
Seagate Personal Cloud is a stylish black slab with "Seagate" picked out in silver on the right hand side. The dimensions are 119 x 235.15 x 48mm (L, W, H). The model I tested had 3TB of storage, but it's also available in 4TB, 5TB, 6TB and 8TB capacities, which should be more than enough for most people's needs. Like the Seagate Wireless I reviewed previously, the only paperwork you get in the box is a folded quick start guide. There is a PDF manual you can download if you require additional documentation though.
There are two USB ports for backing up an externally attached drive -- a USB 2.0 port on the back, and a USB 3.0 port on the right-hand side.
All you need to do to get started is connect the storage device to your router using the supplied Ethernet cable, and then attach the power. The device will configure itself, which takes around 8 to 10 minutes, after which time the blinking light on the front of the box will stabilize and the device will be ready to use.
Access Personal Cloud through Windows Explorer or Mac Finder, go into the Public folder and you'll find subfolders for music, photos and videos. There's also an internet shortcut. Open this to launch the Seagate Personal Cloud Setup Wizard.
Agree to the terms and conditions, and it will check for a firmware update and download and install anything it finds. A firmware update takes quite some time to complete and the device will restart twice.
When it's done, restart the wizard and enter your details, including email address, password and time zone. You can optionally register your product with Seagate. You'll receive a confirmation code that you need to complete setup.
The web interface displays a selection of icons -- Device Manager, Download Manager, Backup Manager, App Manager, Sdrive and Seagate Media.
Device Manager provides an overview, showing disk space usage, the number of users connected and the health of the device. You can add family and friends to your personal cloud. These can be local users (on the same network) or a remote user. You can also access the Settings here.
Download Manager is used to download large torrent, PDF, or binary files from your computer or the Internet.
Backup Manager lets you backup files on your computers and mobile devices. You'll need to download and install the free Seagate Dashboard on to your PC or Mac and the Seagate Backup app on your Android or iOS devices.
App Manager shows the apps you have installed, and lets you install additional ones, such as BitTorrent Sync and WordPress.
Sdrive offers secure access to documents, photos, videos and music stored on Personal Cloud. All data is encrypted before it leaves the device, and only the Sdrive app can decrypt the files.
Finally, Seagate Media is an app for iOS, Android (Google Play and Amazon Appstore) and Windows Phone that is used to view media and also stream it to connected devices, like Chromecast and Roku. I like the app (the same one is used for the Seagate Wireless storage device), but it can't handle every type of media file you might choose to store on Personal Cloud. If a file is unrecognized you'll be prompted to choose a different app to display or play the file.
I had been using Western Digital's My Cloud for storing and accessing media previously, but I much prefer Seagate Personal Cloud. If you have a lot of photos and videos that you want easy access to from anywhere, then it's a superb solution.
The 3TB version of Seagate Personal Cloud costs £143.49 from Ebuyer with free delivery. Other capacities are also available.