Before our buying polls close, please answer: Will you buy Apple Watch or Chromebook Pixel?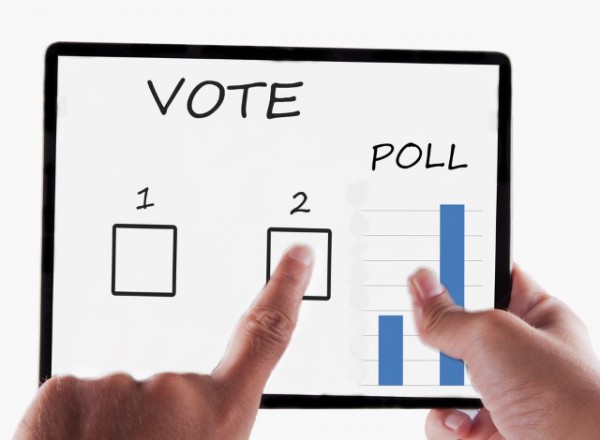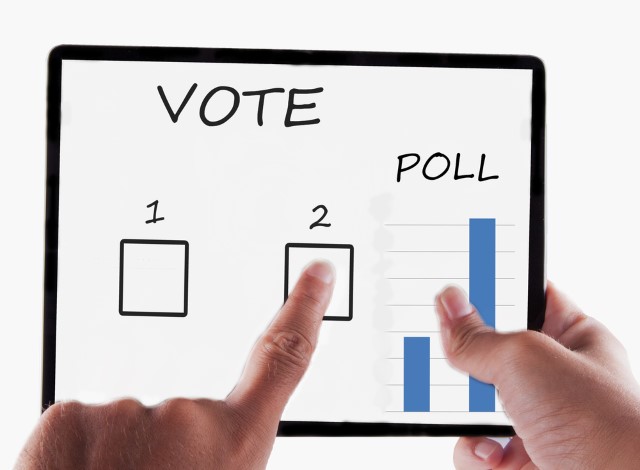 If you haven't responded to either of our most-recent buying polls—Apple Watch and Chromebook Pixel—it's not too late. Preorders for the timepiece start April 10. The laptop is available now, but with long-wait ship times. I purchased the higher-end Pixel, which review is underway. Whether or not one of our writers will test the smartwatch is uncertain.
Polls of this nature are meant to gauge what a specific audience, BetaNews readers, plan to do. Often what respondents would like to buy isn't what they do. For lots of reasons: Budget; spousal or partner objections; availability; competitive pricing; early product reviews; and more. Results better reflect your intentions as the sample size increases. So, please, take a few seconds to answer each poll, if you haven't already.
Pixel Perfect?
As I write, 469 people have responded to the Pixel poll, which is okay sample size. But larger number would be more revealing. Much as I like Chromebooks, the results don't ring true. Do you believe that as many people plan to buy Pixel (42 percent) as who won't (40 percent)? I don't. For a readership favoring Microsoft products, the findings feel wrong.
Polls like this one are unqualified. While posted here, aimed at BetaNews readers, anyone can answer. Chromebook fans rallying to respond can change everything. That's one reason sample size matters—and how responses track over time, which is more easily examined as numbers rise.
For example, the Yes answers to the Apple Watch poll help validate the results possibly identifying a real trend. From the first responses until today, the split between those people saying they will purchase either the Sport or standard models is consistently fairly even, while the percentages of buyers' intentions is remarkably consistent over time.
Reader comments suggest considerably more receptiveness to Pixel in 2015 than when the original debuted two years ago. "I'm tempted, Joe, very tempted", CLM3Chip comments. From Vin:
There's another cost involved that should be considered. Microsoft Office versus Google Apps. A big reason I made the switch is that I don't have to pay for upgrades or be stuck with obsolete software. Google Apps and the Chrome OS are continuously incrementally upgraded for free and I don't have to worry about virus protection. I do have to worry about downloading malware from the Chrome Store, but that is not a big deal to get rid of, so I am also not paying McAfee or Symantec. Chrome still has growing pains, but I won't go back.
Reader oneleft1:
I've read the arguments that it's a lot of money for a browser. Like that is some kind of negative. The only thing a Chromebook can't do (actually, it can now) is install single-purpose programs. One-trick ponies. That 'only a browser' argument is laughable. The browser is the most flexible program ever built. So there's only two questions: do you need single purpose programs and if not is the Pixel too high priced?
Infinite_Reality gives the answer many other readers do: "I like it, but the cost is too high for a super Chromebook".
"If I get $1000 to put towards a computer, it's going to be towards a gaming desktop build, and a 120Hz or higher gaming monitor", Bob Grant comments.
[poll id="20"]
"Anyone that pays more than $200 for Chromebook is a complete and total idiot", Jack Bnimble opines. "Buy Windows PC or Mac and run the Chrome browser and get all of the app support that Windows or OS X has at the same time".
Do you agree? Would you buy Chromebook Pixel?
Google has both models in stock, shipping by April 17. For $999: 12.85-inch touchscreen, 2560 x 1700 resolution, 239 pixels per inch, 400-nit brightness; 2.2GHz Intel Core i5 processor; 8GB RAM; 32GB flash storage; Intel HD graphics 5500; backlit keyboard; glass touchpad; Bluetooth 4; WiFi AC; two USB Type-C ports; two USB 3.0 ports; SD Card slot; and, of course, Chrome OS. The $1,299 LS model doubles RAM and storage and swaps the processor for 2.4GHz i7.
As I write, 29 percent of respondents say they will buy the LS model and 23 percent the sub-$1,000 pixel.
Watch Me
Our sample size for Apple Watch is quite good, with 1,478 responses as I write. Twenty-nine percent say they won't buy the timepiece, which, honestly, is lower than I expected. As previously mentioned, those saying they will buy the Sport and standard Apple Watches are fairly evenly split—22 percent and 21 percent, respectively. Sport is the lower-cost option in 38mm and 42mm cases, starting at $349 and $399, respectively for aluminum case. Apple Watch standard ranges from $549 to $1,049, for stainless steel enclosure.
Two percent of respondents—27 people—plan to buy one of the gold Apple Watch Editions, which prices range from $10,000 to 17,,000. At launch, the wristwear will be available in Australia, Canada, China, France, Germany, Hong Kong, Japan, United Kingdom, and the United States. To repeat: Preorders open at Midnight on April 10 and sales start on the 24th.
Reminder: Whatever price paid, the internals and functionality are identical among all Apple Watches. Casing and styling determine pricing. From that perspective, the $349 timepiece is just as good as the $17,000 one.
"It's also scary how many people will most likely buy this piece of crap for considerably more than it's worth",  Infinite_Reality contends.
By contrast, oic pleads: "Curses, Apple, stop trying trying to make product that forces me to voluntarily give up my hard-earn money for it. We need to put a stop to it!"
[poll id="19"]
Reader mildmanneredjanitor: "Suggest a new poll. When the Apple Watch battery dies, will you still wear it around for the rest of the day or take it off?" For $10k or more, I must add: Would you?
"I think the real key isn't how many will buy it, but of those that buy it how will they like it", mshulman wonders. "I have a feeling expectations of many will not meet the reality".
One last time (promise), I ask: Will you buy Apple Watch?
Please take both polls, and provide your reasons in comments.
Photo credit: Fabio Alcini / Shutterstock