Euro currency crisis raises Chromebook's sales appeal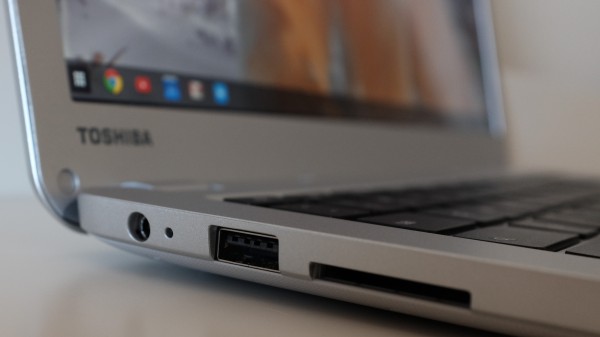 What if you manufactured a low-cost, underpowered laptop -- and the configuration suddenly turned into a massive marketing advantage? That may well be the opportunity ahead for Google and its Chromebook OEM partners; if they seize the opportunity.
As we reported Wednesday, Gartner predicts that currency devaluation will compel major computer manufacturers to raise prices by as much as 10 percent, particularly across Europe and in Japan. Higher prices mean more customers will do with leaner configurations, and choose sub-$500 systems. Meanwhile, PC makers will give purchasers less for more money, cutting back features to preserve margins while shifting sales priorities to markets where currencies are more buoyant. What is Chromebook already? A lean, low-cost PC in that price category but better optimized for hardware.
When I consider the broader implications of Gartner's forecast, suddenly even the Hiaer and Hisense Chromebooks are more appealing. A parent could buy one for each of three schoolkids and still spend less than $500. It's the rare model that sells for as much as half a grand. The Chromebook with best-of-class screen -- Toshiba's 13.3-incher is $249. The model with largest display, Acer Chromebook 15, sells for the same price. Purchase two of each to reach Gartner's $500 price target -- or save big buying just one.
Price Less
Google showcases 22 Chrome OS computers (there are more). With exception of the pricey Pixel, only three sell for more than $300 -- and none for more than $350.
Advantage: Google configures Chrome OS, setting supporting OEM configurations, to require less. Windows 8.1, or forthcoming 10, need more but will utilize diminished hardware on some of the newest PCs (assuming Gartner guesses correctly). With Chromebook, you get less, because that's all you need, rather than making do with less.
The typical Chrome OS laptop features Intel Celeron processor, 2GB to 4GB RAM, and 16GB storage -- the latter because content syncs to the cloud, like Google Drive. Webapps tends to be less taxing on microprocessor and graphics chip because remote servers do the heavy-lifting rather than the PC running bloated, locally-stored code.
Something else: The web-based applications that Chrome OS supports tend to be lower-cost, if not free, when compared to typical desktop application, and that's another savings benefit. Most consumers don't need Microsoft Office for Toshiba Chromebook 11 or any other.
I'm a pig. Oink. Oink. I demand more oomph from a full-time PC used for creating content (whether or not it's really needed). So I spent big on Google Chromebook Pixel LS, which is in the same price range as an Apple laptop. But the majority of consumers, and most certainly students and some small businesses, can do just fine with a more typical Chromebook, which -- this must be repeated -- is already designed to give more on lesser configurations.
Better Than New
If you're not thinking about a Chromebook -- and you should be if living in Europe or Japan -- I recommend as alternative buying a refurbished Mac or Windows PC, which is not the same thing as open box. A refreshed Windows PC is more likely to cost $500 or less while packing heartier hardware than the newer systems about which Gartner frets. Refurbished means the manufacturer or retailer checked for good working order. Better than new is typical, because the seller's nightmare scenario is a return on a return of a near-zero-margin computer.
By contrast, open box items are pure returns that aren't refreshed as new, may be missing parts, and typically aren't protected by the original warranty. Open box is a buyer-beware purchase. Refurbished typically is not.
Or you could just buy a new Chromebook.
Photo Credit: Joe Wilcox