Wikimedia secures connections with HTTPS encryption by default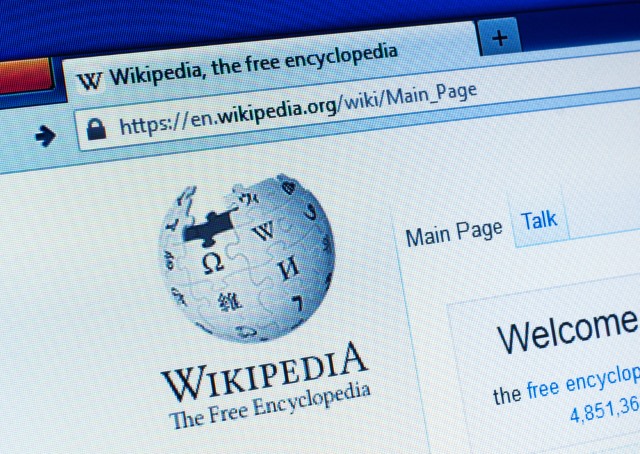 There is a movement calling for the encryption of all web traffic. The cause of this could be laid at Edward Snowden's door, but there's no getting away from the fact that in recent years there is an increased interest in security and privacy. To this end, Wikimedia has announced that it is now using HTTPS to encrypt all of its traffic -- including that to Wikipedia.
We've already seen the US government embrace HTTPS, and companies like Google and Facebook are making it easier to control privacy settings. Apple has hit out at companies that fail to do enough to protect users' privacy, and Wiki media is taking the extra step of also implementing HSTS, just days after Microsoft announced that this would be supported by Internet Explorer 11 under Windows 7 and 8.1.
There has long been the option of accessing the likes of Wikipedia with an HTTPS connection, but the difference now is that encryption is enabled by default. This means that for people accessing Wikimedia sites in certain parts of the world, it will now be much harder for snooping governments to monitor activity; it also makes it more difficult for ISPs to censor content.
Writing on the Wikimedia blog, the foundation said:
To be truly free, access to knowledge must be secure and uncensored. At the Wikimedia Foundation, we believe that you should be able to use Wikipedia and the Wikimedia sites without sacrificing privacy or safety. Today, we're happy to announce that we are in the process of implementing HTTPS to encrypt all Wikimedia traffic. We will also use HTTP Strict Transport Security (HSTS) to protect against efforts to 'break' HTTPS and intercept traffic.
The foundation says that the move has been made in response to increased concerns about government surveillance. The switch to encryption-by-default meant updating not only site code, but also server hardware. The final stages have now been reached, and should be completed within a couple of weeks.
Photo credit: Evan Lorne / Shutterstock.com