Microsoft is setting Lumia 950, Lumia 950 XL up to fail [Update]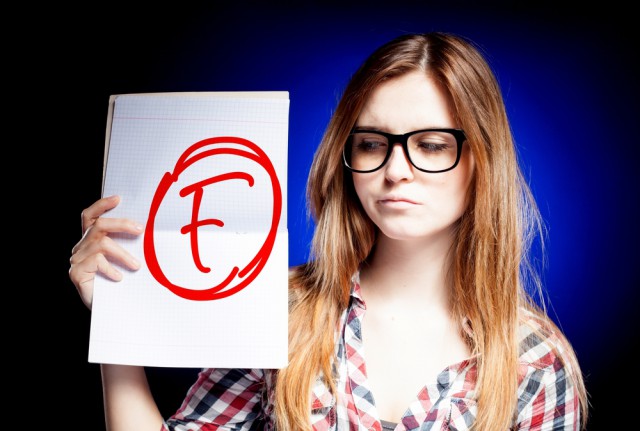 Microsoft appears to be making sure that its new Windows 10 Mobile flagships, Lumia 950 and Lumia 950 XL, have no chance of succeeding in the fierce high-end smartphone market. The software giant has, once again, made the terrible mistake of going down the carrier exclusivity path, which will hurt sales across major markets like the US and Europe and significantly affect the platform's credibility.
Microsoft has decided that its long-term Windows Phone carrier partner, AT&T, should be the sole mobile operator to offer Lumia 950, while in Europe the flagship smartphone will only be carried by Deutsche Telekom (and, hopefully, its subsidiaries). Even worse, there seems to be no talk of carrier availability for Lumia 950 XL in US. And you wonder why Windows Phone's market share just can't seem to grow...
Microsoft's decision to go with AT&T is not due to a lack of interest from other major US carriers. Vocal T-Mobile CEO John Legere claims that the company he runs did not refuse to carry Lumia 950 or Lumia 950 XL, discrediting a report that says T-Mobile and Verizon are not interested in selling these two handsets.
Now, if Microsoft changes its mind one day, as unlikely as that seems, Legere says that T-Mobile will consider carrying Lumia 950 and Lumia 950 XL. That is good to hear, but do not get your hopes up. Windows Phone flagships have never been sold across multiple major carriers in the US, as each got its own version.
To be clear: We did not turn down the new Windows devices. MSFT gave to AT&T. If @microsoft wakes up, we'll talk about @TMobile carrying

— John Legere (@JohnLegere) October 8, 2015
For those who are considering getting a Lumia 950 or Lumia 950 XL from Microsoft and using it on T-Mobile's 4G LTE network, at least both devices are compatible and are expected to work without (major) issues.
@shayaansiddiqui The device is compatible with the T-Mobile network. With regard to band 12/700MHz LTE, it's listed in the official... 1/3

— T-Mobile USA (@TMobileHelp) October 8, 2015
Seeing as Microsoft has been told time and time again that carrier exclusives are bad for business, as they limit the number of potential buyers, it is even stranger to see that on the old continent only Deutsche Telekom will sell Lumia 950 and Lumia 950 XL. It boggles the mind.
At least with previous generations of Lumia flagships Europe used to be spared of widespread exclusive deals. Lumia 930, for instance, had been available at multiple operators across European markets; you could, for instance, get one from Orange, T-Mobile or Vodafone, in the same country. Even though flagship sales have not been stellar, they at least have helped Windows Phone to cross the 10 percent share mark in multiple local markets. Why mess with that?
You may wonder why I am making such a big deal out of this. Well, it is because Lumia 950 and Lumia 950 XL are the most-anticipated Windows smartphones in over a year and a half. The last Lumia flagships were Lumia 930, which was announced in April 2014, and Lumia 1520, the original Windows Phone phablet, which was unveiled in late-October 2013 (that's right, two years ago)!
Given this much time between halo devices, potential buyers expect the smartphones to be readily available, and not sold basically through a single carrier in each market. And it is such a shame because both Lumia 950 and Lumia 950 XL look like great options for consumers shopping in this segment. There is no denying that.
What's more, given the nature of the two devices, it is very important for hardcore platform fans -- the ones who are most-likely to shell out for the most-expensive Windows 10 Mobile offerings on the market -- to be able to get what they want. They are the ones who are the most-vocal supporters of the platform, and the ones who will try to convince everyone around them and everyone they can reach on the web to buy into the Windows 10 Mobile ecosystem. Disappoint them and you're shooting yourself in the foot. Actually, both feet. It is the cardinal sin, and Microsoft is guilty of it.
Even the biggest apologists would have to agree that Lumia 950 and Lumia 950 XL are set up to fail. Given that not even Microsoft truly wants its flagships to succeed, what kind of future does Windows 10 Mobile have? It's heading towards a death sentence.
Update: We have reached out to Microsoft for comment, hoping to get some worthwhile information to shed more light on Lumia 950 and Lumia 950 XL's availability, in the US and across the globe.
Update: Microsoft has provided the following comment:
We're refocusing our channel strategy, narrowing it in the short-term and planning for broader operator availability long-term. While there was interest across the board from U.S. operators, currently we've made the decision to have AT&T carry the Lumia 950, and then sell both the Lumia 950 and Lumia 950 XL unlocked through our own channel in Microsoft stores. In Europe, Deutsche Telekom will carry the Lumia 950 and Lumia 950 XL, and we'll have more to share about other carriers shortly.
So what have we learned new? Well, not much, aside from the fact that more carriers may offer Lumia 950 and Lumia 950 XL in Europe, aside from Deutsche Telekom. Well, at least there's that.
Photo Credit: Leszek Glasner/Shutterstock