Developers earn more on Windows Phone than Android or iOS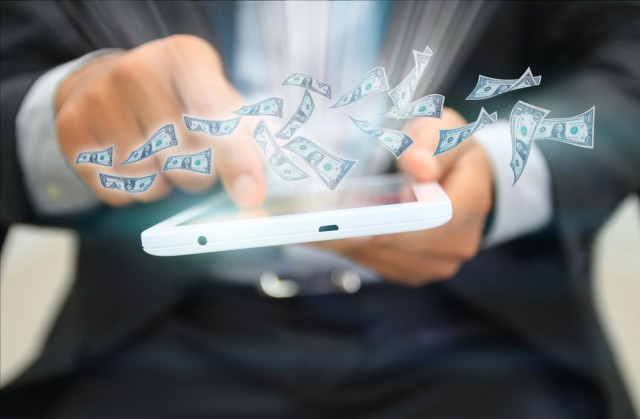 Windows Phone is nowhere near as popular as Android or iOS, having a market share of just over one percent, but it appears to be far more lucrative for developers than either of the two major platforms. In fact, developers who publish apps in Windows Store can expect to earn twice as much compared to those who create Android titles.
On average, a Windows Phone developer earns $11,400 per month, which equates to $136,800 per year. In contrast, an iOS developer has to make do with $8,100 per month, or $97,200 per year, while an Android developer makes $4,900 per month, or $58,800 per year.
The figures certainly make Windows Phone look much more appealing than developers lead us to believe. The smartphone operating system does not always get the same treatment as Android and iOS when it comes to new app releases, or the same level of support for existing titles. In fact, there is quite a large gap between it and Android and iOS, and it seems like it will never truly go away until the platform gains more ground in the consumer market.
Particularly interesting is that nearly half -- 49 percent, to be exact -- of Windows Phone developers take home at least $10,000 per month, or $120,000 per year. This means that there is no small group of developers that earn most of the revenue generated on the platform, which indicates that the average developer has a good chance at earning a decent living from Windows Phone app development.
Europe is actually the region where Windows Phone development is most popular, with 34 percent of developers on the old continent writing apps for the platform, compared to half as many in US and APAC. And, 28 percent of developers are considering an increase in their Windows Phone development efforts as opposed to 16 percent who expect the opposite.
The figures come from an InMobi survey, which polled over 1,000 developers. Over half of them are based in the APAC (Asia-Pacific) region, so the findings may not accurately reflect the state of affairs in US or Europe. Nearly half of developers -- 47 percent -- are working alone.
Are These Figures too Good to be True?
I have talked to a few Windows Phone developers over the years, including some high-profile ones that are responsible for very popular titles like Nextgen Reader. While revenue questions have not always received a straight answer, it is implied that earnings are generally not as high as on Android or iOS.
Of course, the developers that I have talked to likely do not represent the entire Windows Phone developer scene, but I also have serious doubts over whether InMobi's findings are accurate. After all, if revenue is this high, there would be more developers interested in the platform. Also, InMobi is an ad network, so its findings may be skewed towards its own developer customers.
Another problem is that, unlike with Android and iOS, there are few other surveys or reports that include Windows Phone into the mix, and none that is recent. Google and Apple also frequently share updates on developer revenue, while Microsoft prefers to keep such things private.
Nonetheless, even if revenue from Windows Phone apps turns out to be less in reality, a more accurate figure would still make the platform look good in the eyes of developers. Not to mention that competition on the platform is nowhere near as heated as on Android and iOS.
Image Credit: nopporn / Shutterstock