Sorry 'pundits', but Windows Phone was never alive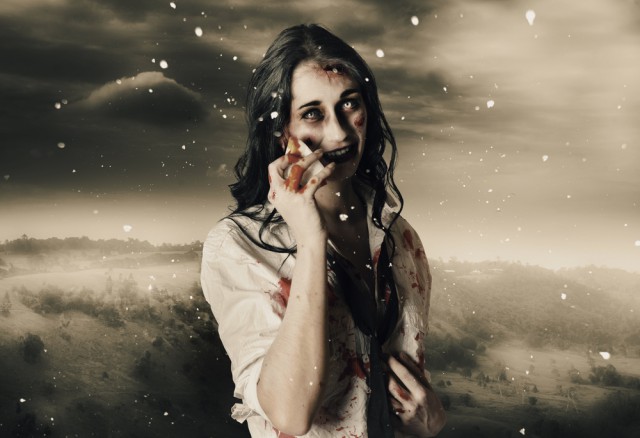 After Microsoft revealed that Windows phone revenue fell 49 percent and Lumia sales dropped to 4.5 million units last quarter, disingenuous headlines like "Windows Phone is dead" started to show up. Believe it or not, some pundits actually believe that Q4 was the quarter when the platform met its end, like it did not "die" a long, long time ago.
Objectively speaking, Windows Phone was never relevant enough in the modern smartphone market to be truly alive. Lumia sales, which have typically accounted for the vast majority of Windows Phone sales each quarter, were never strong enough to pose a threat to the iPhone line or let alone the Android crop. Windows Phone was a feeble player from the start, which lost any real chance of mattering years ago, outside of the Microsoft crowd that is.
Once upon a time, some overly optimistic analysts believed that -- and I am not making this up -- Windows Phone would be the second most popular smartphone operating system in 2016. But that is clearly not the case, right? My colleague Joe Wilcox is now resting easy knowing he will not have to clean Steve Ballmer's toilet -- although I am sure that that was never something he really had to worry about.
Obviously, we are just a month into 2016, but I seriously doubt that that prediction will pan out by December 31. Windows Phone's market share right now is somewhere close to 1.2 percent, based on the number of smartphones shipped in Q4 coupled with the number of Lumias sold in that quarter. If you do not know this yet, IDC estimates that vendors shipped just shy of 400 million smartphones in the last three months of 2015.
If you click on the link above and read the story, you will understand just how large a difference there is between Samsung and Apple, and Apple and the third-largest smartphone vendor, which is now Huawei, in terms of unit shipments. It is extremely hard for any vendor to make it in this crowded market, and it is even harder -- if not impossible -- to make a splash with an operating system other than Android powering your devices. (Apple's iOS is in a league of its own, because no other company can offer it.)
Joe saw the writing on the wall years ago. He did not need to wait for Windows Phone to have tens of terrible quarters to have a serious conversation surrounding its fate. Joe did not have to clean Steve Ballmer's feet either, because Windows Phone also did not reach the second place on the smartphone podium by 2015. What a shock that must have been, right?
I am also personally responsible for a quite a few headlines that do not flatter Windows Phone's health. A recent one is "Windows 10 Mobile is dead in the water", from early December. Lots of commenters (wrongfully) believed that I was wrong, like somehow this new operating system actually stands a chance. I am sorry to say this, but it will not take off, folks. Its only chance of gaining a significant number of users is through software upgrades. And those are not going well. In fact, Microsoft has not even officially launched Windows 10 Mobile. What's more, Joe Belfiore, the leader of the team responsible for the project, is on a year-long vacation, using an iPhone.
Before someone accuses me of being a hater, you should know that I do not dislike Windows Phone. I have bought Windows Phones for myself and my family, and I also (still) recommend them to anyone looking for an affordable first smartphone. The operating system itself is not bad, but Microsoft's strategy leaves a lot to be desired.
Over the years, Microsoft has disappointed us with its smartphone strategy. The software giant has been unable to "get" smartphones, even though its latest mantra is "mobile first, cloud first". We have seen disappointing flagships, ineffective exclusivity deals, long waiting periods between models, an app store that developers did not really warm to, a platform that did not manage to attract the support of major vendors outside of Nokia, a release cycle that was too slow compared to those of its rivals, elementary features missing for years, late integration with Windows on PCs, the lack of availability of the real Office suite, and some other things that you can find by perusing our list of articles on Windows Phone.
So if you think that Windows Phone died last quarter, you might want to take a hard look at everything that has happened with the platform in the last few years. Who knows, maybe you will learn a thing or two.
Photo Credit: Ryan Jorgensen - Jorgo/Shutterstock