Microsoft Translator for iOS gets offline language support and new Safari extension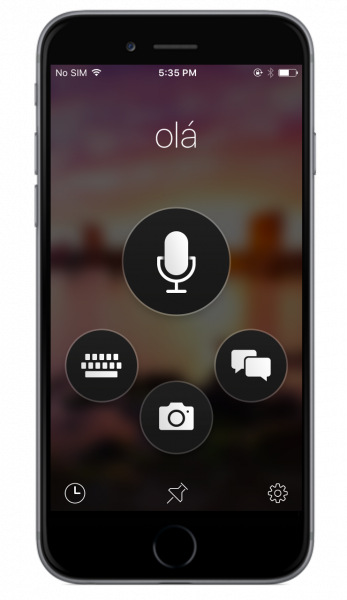 While learning a second language is probably very rewarding -- I wouldn't know -- it is becoming less necessary. Thanks to technology, people can easily translate languages while on the go with a smartphone or tablet. The problem? Many translator apps require an internet connection. This is a problem, as many people need these apps when traveling abroad, where they may not have a data connection.
Today, Microsoft updates its Translator app for iPhone, iPad and iPod touch making it infinitely more useful for those traveling without data. In addition, the app is getting a new Safari extension, so users can easily translate webpages when needed.
"Until now, iPhone users needed an Internet connection if they wanted to translate on their mobile devices. Now, by downloading the Microsoft Translator app and the needed offline language packs, iOS users can get near online-quality translations even when they are not connected to the Internet. This means no expensive roaming charges or not being able to communicate when a data connection is spotty or unavailable", says Microsoft.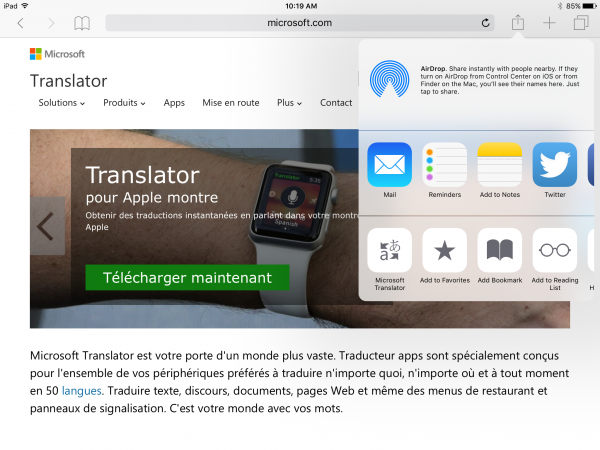 If you want to take advantage of the offline packs, you can get them for the following languages.
Arabic
Greek
Romanian
Bosnian
Hebrew
Russian
Bulgarian
Hindi
Serbian
Catalan
Hungarian
Slovak
Chinese Simplified
Indonesian
Slovenian
Chinese Traditional
Italian
Spanish
Croatian
Japanese
Swedish
Czech
Korean
Thai
Danish
Latvian
Turkish
Dutch
Lithuanian
Ukrainian
Estonian
Malay
Urdu
Filipino
Norwegian
Vietnamese
Finnish
Persian
Welsh
French
Polish
German
Portuguese
The next time you travel to a foreign country, you should download the appropriate language pack in advance. Then, when you go out exploring and sightseeing, you will be prepared to communicate with the locals.
READ MORE: Microsoft releases more details on its Edge Translator extension
When you do have a data connection, and need to translate a webpage, the app is gaining that functionality too. The Windows-maker further says, "in addition to the new downloadable offline language packs, this update to the Microsoft Translator app for iOS includes a new Safari extension which lets users translate web pages within their Safari browser. After you have turned your extension on, whenever you find yourself on a webpage in a language you don't understand, just click on 'Microsoft Translator' from your list of available extensions and it will be translated automatically".
If you want to try the app, you can get it here. If you download it, tell me what you think in the comments.