Microsoft releases Project Centennial Desktop App Converter Preview for Windows 10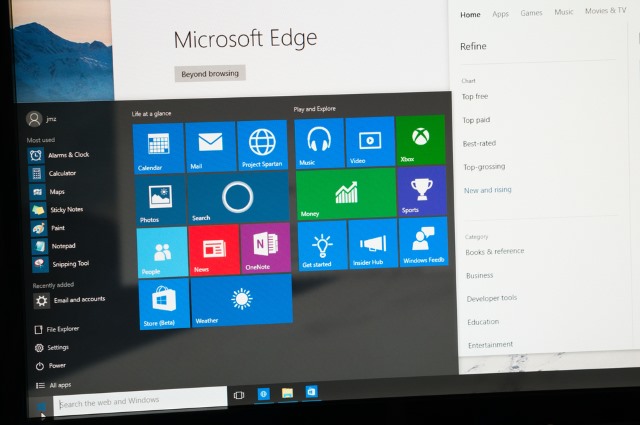 At Build 2016 earlier this month, Microsoft talked about Project Centennial and the Desktop App Converter. Part of the company's app drive, the tool has been designed to make it easier for developers to convert legacy apps into Universal Windows Platform (UWP) apps for Windows 10.
This is Microsoft's attempt to get more apps into the Store, making things as easy as possible for devs. Designed to run on the Enterprise and Pro versions of Windows 10 Anniversary Update build 14316 and newer (Redstone), Desktop App Converter is a free tool that can be used to quickly create apps that will run not only on Windows 10 desktops, laptops and tablet, but also phones, HoloLens and Xbox One, taking full advantage of features such as Live Tiles.
Microsoft's Mark LeBlanc introduces the Desktop App Converter Preview in the Windows Dev Center. He describes the tool as being compatible with "Windows 10 Anniversary Update Enterprise edition preview (Build 10.0.14316.0 and later)", but Paul Thurrott says that Microsoft contacted him to say that this is a typo and the Pro version of Windows 10 is also supported.
LeBlanc's post explains a little about the tool and provides instructions for getting started, along with some examples:
Desktop App Converter is a pre-release tool that enables you to bring your existing desktop apps written for .NET 4.6.1 or Win32 to the Universal Windows Platform (UWP). You can run your desktop installers through the converter in an unattended (silent) mode and obtain an AppX package that you can install by using the Add-AppxPackage PowerShell cmdlet on your development machine.

The converter runs the desktop installer in an isolated Windows environment using a clean base image provided as part of the converter download. It captures any registry and file system I/O made by the desktop installer and packages it as part of the output. The converter outputs an AppX with package identity and the ability to call a vast range of WinRT APIs.
True to recent form for Microsoft, Desktop App Converter has a telemetry element to consider:
Desktop App Converter may collect information about you and your use of the software and send this info to Microsoft. You can learn more about Microsoft's data collection and use in the product documentation and in the Microsoft Privacy Statement. You agree to comply with all applicable provisions of the Microsoft Privacy Statement.

By default, telemetry will be enabled for the Desktop App Converter. Add the following registry key to configure telemetry to a desired setting:

HKEY_LOCAL_MACHINE\SOFTWARE\Microsoft\DesktopAppConverter

Add or edit the DisableTelemetry value by using a DWORD set to 1.
To enable telemetry, remove the key or set the value to 0.
You can grab a copy of Desktop App Converter from Microsoft.
Photo credit: omihay / Shutterstock