Windows 10 Insider Preview Build 14316 arrives on the Fast ring -- packed with exciting new features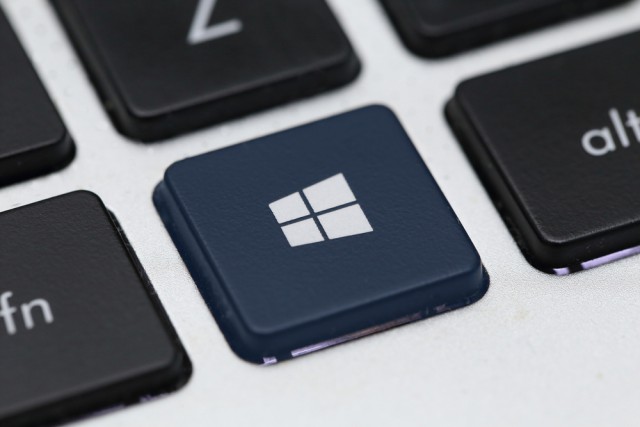 Windows 10 Insider Preview builds -- well those on the Fast ring at least -- tend to fall into two camps. There are the exciting releases, like Build 14291, which delivered extensions to Microsoft Edge as well as various other new features, and the duller ones, like Build 14295, which mostly fix bugs and shore up things.
The latest new build for the Fast ring, Build 14316, falls very much into the former camp, with Microsoft introducing lots of new features for Insiders to try, in addition to plenty of welcome improvements across the whole of the OS. Here's what new.
As announced last week at Build 2016 (that's the event, not an Insider Preview release!) you can now natively run Bash (a Unix command line tool often used on Linux) in Windows. In order to do this though you'll firstly need to turn on Developer Mode. Go to Settings > Update & security > For developers and search for Windows Features. Select Turn Windows features on or off and enable Windows Subsystem for Linux (Beta). To install Bash, open a Command Prompt and type bash.
You'll find more details on the new feature here.
If Bash doesn't excite you -- and it certainly isn't for everyone -- the new build also introduces some cross-device features for Cortana. If you have multiple devices running Windows 10, or a smartphone with Cortana installed (Windows 10 Mobile, or Android), these additions will help keep things in sync.
The new features are low battery notifications, find my phone/ring my phone, and the ability to share map directions across devices.
Microsoft has released three videos explaining how these work.
Low Battery Notifications
Find my phone/Ring my phone
Share map directions across devices
Microsoft has also made it easier to set up Cortana and, naturally, there's a video covering this too, but it's currently private. We'll update this article with the embedded video once Microsoft makes it publicly available.
Having released extensions for Edge two builds ago, Microsoft introduces some additional extensions in this build -- Pin It Button and OneNote Clipper. It also updates the first three extensions -- Reddit Enhancement Suite, Mouse Gestures, and Microsoft Translator.
As before, to get these working, click on the ellipses (…) at the top right in Edge, then click Extensions. In the Extensions pane click Get extensions.
In the new build you can now universally toggle between dark and light modes via Settings > Personalization > Colors. This will affect all apps with dark and light themes.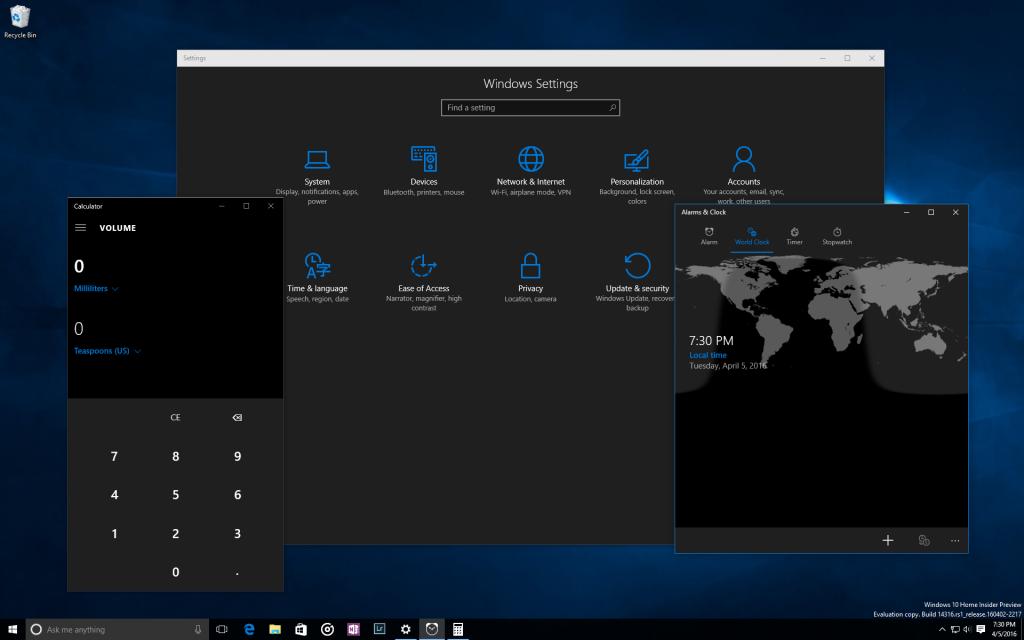 There's also a new option to show color only on app title bars. Configure this through Settings > Personalization > Colors.
And that's still not all. There's a Skype UWP Preview app available to try out, Action Center improvements which include the ability to prioritize app notifications, Virtual Desktop Improvements (you can now pin windows open across desktops) and some updated Emoji.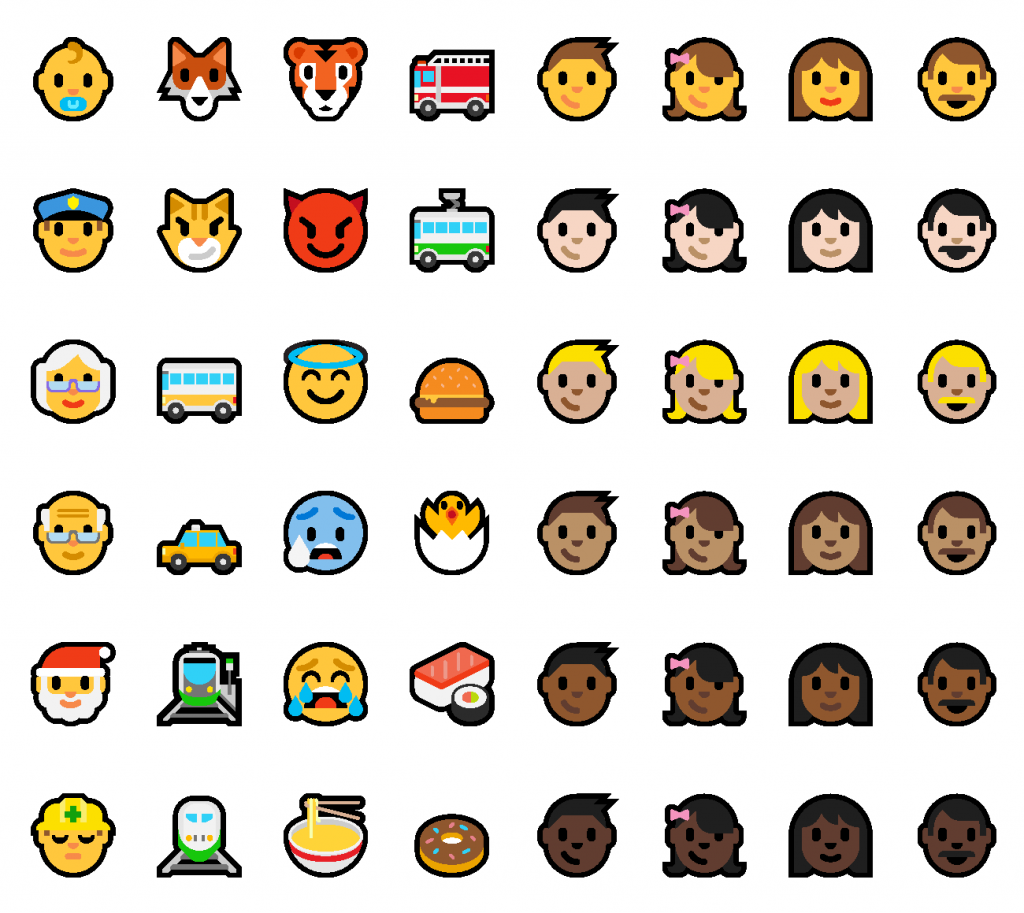 What, you want more features?
Ok, there's also a new Update Progress Experience -- you'll see this when you update your build -- and updated battery settings and battery saving experiences too. Windows Update now lets you tell the OS when you're at your busiest, so it won't attempt to install any updates between the specified hours.
Finally commenting in the Feedback Hub has been introduced in this new build too.
As well as all these new features and functionality, the build fixes a bunch of problems including:
The issue where on some PCs with TPM chips, such as the ASUS Zenbook UX31, you may have experienced glitchy audio and jumpy movement when using the trackpad due to the "tpm-maintenance" task running constantly in the background instead of once per boot-up like it should.
The issue where if you use Hyper-V and have a Virtual Switch configured for your network adapter, you might see an error indicator (red-colored "X") for your network adapter in the notification area of your taskbar.
Polished the Wi-Fi flyout UI and fixed an issue where text entry into a Wi-Fi password field was noticeably top-aligned rather than centered.
Fixed an issue for where when using multiple monitors and full-screen apps like PowerPoint or Remote Desktop would crash Windows Explorer.
Fixed an issue where Cortana wasn't showing Settings pages in the search results.
Updated the Windows Update notification after updates have been installed so now clicking on the notification will take you straight to your update history.
Fixed an issue where desktop (Win32) apps pinned to the Start menu would sometimes move after updating to a new build.
Fixed an issue where "Update and Restart" and "Update and Shut Down" wouldn't start an update.
Naturally, with this being a Fast ring release there are a fair few known problems to be aware of:
The Visual Studio emulator for Windows 10 Mobile and Hololens will fail with "An authentication error has occurred. The Local Security Authority cannot be contacted". If you are a developer and require the emulator for building apps, we suggesting moving to the Slow ring and skipping this build until we can fix this issue.
We continue to investigate issues with Narrator and other screen reader apps that make them unable to read selected text in the Feedback Hub, Cortana, and other apps.
In Microsoft Edge, some large downloads may appear to get stuck at 99% completion. You can work around this issue by renaming the file in your downloads after closing Microsoft Edge. This workaround skips security checks on the file, so it should be used only with files from a trusted source.
In some cases, attempting to turn on Developer Mode on may crash the Settings app. If this happens, the workaround is to use these steps here to enable Developer Mode.
Some apps notifications may only show the icon -- however the full text of the notification will be visible within Action Center.
It's clearly full steam ahead as Microsoft prepares for the big Anniversary Update this summer.
Photo credit: charnsitr / Shutterstock