Patriot 'Spark' 512GB SSD will only cost $105!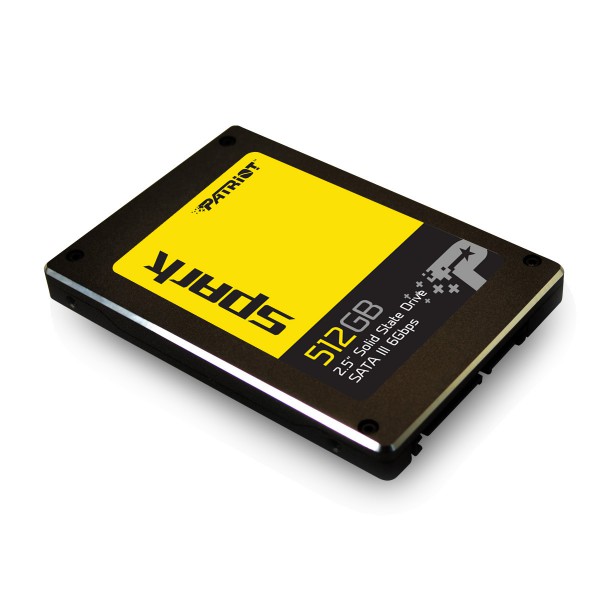 As a system builder, I am constantly trawling the web for good deals on components. I am a fairly cost-conscious person; spending $1700 on any processor is not something I would ever do -- value is what I target. Actually, this weekend I will be doing a budget build with an AMD Athlon X4 845 which sells for less than $70, but I digress.
Patriot is a company that makes excellent memory-based products, like RAM, flash drives, and SSDs to name a few. While its offerings are usually priced competitively, its newest product takes affordability to a new level. The all-new Spark SSD will be available in a 512GB capacity for a super-low $105!
"The Spark SSD will be available in capacities of 128GB, 256GB and 512GB to fulfill the needs of serious PC gamers storing large capacity games, content creators and everyday computer users. Utilizing the Phison S11 controller and TLC NAND, for a more budget friendly price, the Spark delivers on performance. With impressive read and write speeds for such an affordable drive, the Spark will reach sequential speeds of up to 555MB/s read and 500MB/s write to meet the standards of consumers looking to optimize screen time", says Patriot.
Les Henry, VP of Engineering, Patriot explains, "the Spark is a perfect entry level drive for those users looking to add a boost to their system. As many companies are just now coming out with their first generation TLC SSDs, the Spark is Patriot's second generation TLC SSD Line".
At such a low price, you might expect the drive to be slow -- this is not the case. Actually, it is equal to more expensive SATA offerings. This should be a brilliant drive for both new builds and upgrading existing machines.
If $105 is too much money for you -- or you don't need 512GB -- lower capacities will be available too. The 128GB variant is $35, while the 256GB model is $57, respectively. While the Spark SSD is not available yet, you will not have to wait long. It will be sold at retailers, such as Newegg, in Q316.