Windows 10 shows steady growth, but Windows 7 users remain loyal to their OS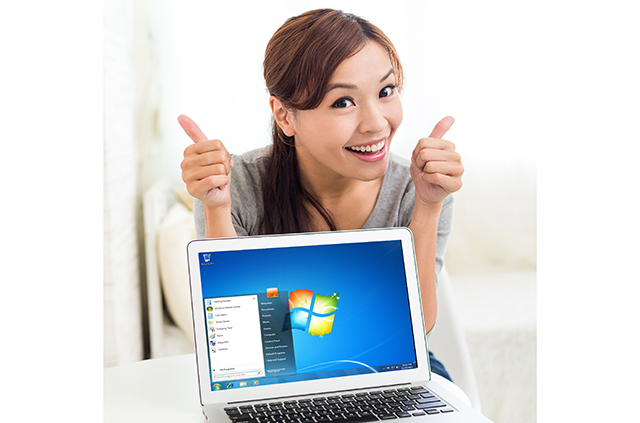 June and July are big months for Windows 10 upgrades as this should be when users who have yet to switch to the new OS scramble to do so before the free offer comes to an end on July 29.
The last minute rush, combined with Microsoft's aggressive push -- including, of course, tricking unwitting users into upgrading -- should have made June a particularly bumper month for Windows 10 growth, but actually it dropped off a little compared with May.
SEE ALSO: Microsoft confirms Windows 10 Anniversary Update is coming August 2 -- here's what's new
NetMarketShare's usage figures for May showed that Windows 10 had grown by 2.09 percentage points, putting it on 17.43 percent. In June it grew by a respectable 1.71 percentage points, and now has 19.14 percent of the market.
That growth isn't coming at the expense of Windows 7 however. The aging OS actually grew share by 0.48 percentage points and it's sitting on 49.05 percent of the market. That's the second month in a row Windows 7 has gone up not down. At this rate it might be a while before NetMarketShare shows Windows 10 catching up with Windows 7. This is in stark contrast to Microsoft's own figures (which measure base install) that give the new OS 30 percent of the market (with 350 million installs) and show it rapidly closing the gap on the old one.
As for Windows 10's predecessor, there's no surprise to see its usage share slipping. In May, Windows 8.1 had 8.77 percent usage share. In June that had dropped to 8.01 percent, a fall of 0.76 percentage points. Windows 8 went from 2.62 percent to 2.45 percent in the same time frame, for a drop of 0.17 percentage points. Combined, Windows 8.x lost 0.93 percentage points and now has 10.46 percent of the market.
It's still just ahead of XP however, which lost 0.31 percentage points in June and now sits on 9.78 percent.
July will be the key month for Windows 10 growth as it's the last one in which users will be able to (easily) upgrade to the new OS for free. Will we see a last minute surge in usage numbers, or will Windows 10 continue its slow but steady march to desktop domination? We'll find out next month.
Photo Credit: leungchopan/Shutterstock