SCOSCHE unveils floating BoomBUOY waterproof Bluetooth speaker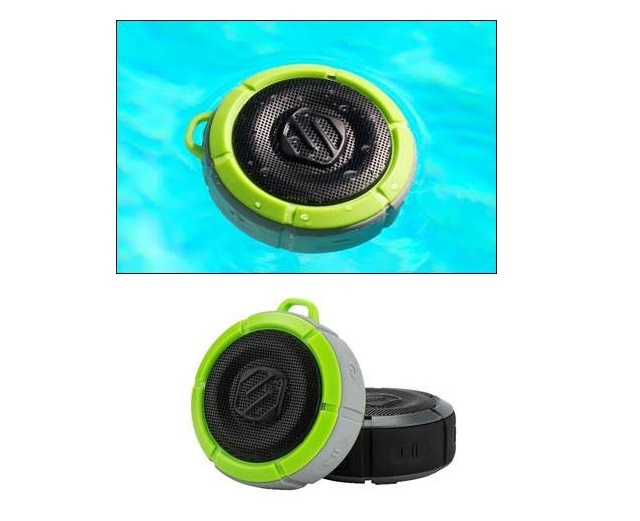 Yesterday, I reviewed the LG V20 -- one of the more recent Android flagship smartphones. While I really like that device, it suffers from a disappointing integrated speaker -- a problem on many phones. Luckily, a Bluetooth speaker can always be paired to improve sound quality and offer louder volume.
The problem, however, is there are too many similar Bluetooth speakers nowadays; so much choice can confuse consumers. Today, SCOSCHE unveils a new wireless speaker, called BoomBUOY, that stands out from many others. What makes it so unique? It floats! While there have been floating speakers released before, this one is rugged and affordably priced too.
"The BoomBUOY boasts a 3W 50mm high quality speaker and passive radiator to produce rich, clear sound while camping or enjoying a day at the pool. The IP67-rated dust and waterproof speaker also features a buoyant construction that allows it to float in water, and integrated side panel control buttons to easily play/pause, skipping tracks and volume control", says SCOSCHE.
The manufacturer further says, "additional essential features include a rechargeable Lithium-ion battery that provides up to 7 hours of playtime, a carbineer to conveniently attach the speaker to a backpack for on-the-go listening and an included Micro USB cable. It also comes pre-charged, so users can use it right out of the box".
The SCOSCHE BoomBUOY is available from various retailers, starting today, for a very reasonable $39.99. While it would have been a more attractive product during the summer months, it should still make an excellent holiday gift for the technology-obsessed person in your life without breaking the bank. Its portability and durability should make it a hit.